Hong Kong protesters against extradition bill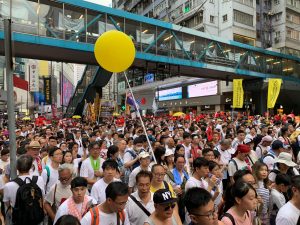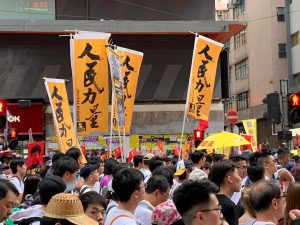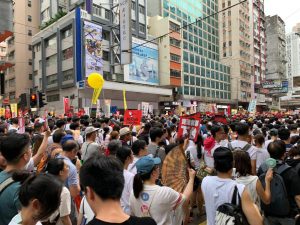 Several thousands of people are marching in Hong Kong against a law that critics fear could let China target political opponents in the territory.
Most protesters are marching in the sweltering heat dressed in white.
The extradition bill would allow suspected criminals to be sent to mainland China for trial.
The government says the bill has built-in protection and will plug loopholes.
Hong Kong's leader Carrie Lam has pushed for the amendments to be passed before July 2019. Supporters say safeguards are in place to prevent anyone facing religious or political prosecution from being extradited to mainland China.
The bill's critics say those in the former British colony would be exposed to China's flawed justice system and could lead to further erosion of the city's judicial independence.
The protests are the biggest seen since the 2014 Umbrella Movement which saw hundreds of thousands take to the streets.
The government has sought to reassure the public with some concessions, including promising to only hand over fugitives for offences carrying maximum sentences of at least seven years.
The latest proposal has come after a 19-year-old Hong Kong man allegedly murdered his 20-year-old pregnant girlfriend while they were holidaying in Taiwan together in February 2018, afterwards the man fled Taiwan and returned to Hong Kong later last year. Taiwanese officials have sought help from Hong Kong authorities to extradite the man, but Hong Kong officials say they cannot comply because of the lack of an extradition agreement with Taiwan. The Taiwanese government has said it will not seek to extradite the murder suspect under the proposed changes and has urged Hong Kong to handle the case separately.