LGBT superhero could be in Marvel's next movie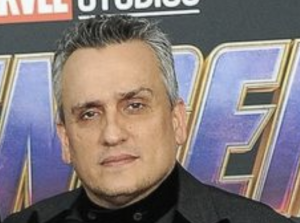 Marvel introduced their first LGBT character in Avengers: Endgame. In an interview with Deadline magazine, director Joe Russo said " It is a perfect time, because one of the things that is compelling about the Marvel Universe moving forward is its focus on diversity,".
Moviegoers were introduced to The Avengers in a series of movies – Iron Man in 2008, Thor and Captain America in 2011 – three hugely successful films about white men with super powers. I took until 2018 ( Black Panther) and 2019 (Captain Marvel) for a movie in Marvel's cinematic universe to be led by a person of colour or a woman.
Joe Russo said "the scene normalises this thing that is normal, but on the other hand there wasn't enough throughout the film to make that feel like it was really something they cared about."
It was so important to director Joe Russo, he decided to play the their first LGBT character himself and played grieving man in Avengers: Endgame.
The next first for Marvel looks set to be an LGBT character, played by a gay actor, in a lead role in their planned movie, The Eternals – which is about an ancient race of super-powered beings who gained powers due to experiments by an alien race called The Celestials.