Masters of Love Raindance 27th Film Festival film with legs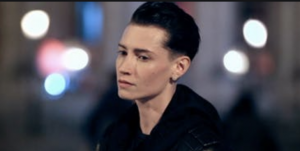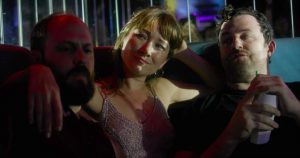 Lets all focus on Finding Love! (True or Otherwise!)                                                                                                           
Writer/Director of Truck Films Matt Roberts examines in this comedy the age when more is expected of people and yet sometimes nothing will still go right when one is in ones thirties! It is when one is expected to marry, have kids, get a promotion, get settled but the characters in Masters of Love still have lives with open ends and the only marriage on the agenda has stage fright issues as it comes up to the day of the nuptials. The film was made hand held with single shots – the script was read and re-read and redrafted with the help of Matt's cast who are also personal friends. DOP Tom Debenham has a good CV and more of this film and the story can be found on mastersoflovemovie.com. The film has come from its world premier at The Edinburgh Festival and Loco screenings to go on to more festivals, including the USA after Raindance.
The two main parts are played by Eleanor Fanyinka as Sam and Sarah Ovens as Emma but like all good stories, Josh – Owen Roberts, Niall Ciaran Dowd, Lily – Bekka Bowling and Jennifer – Liz Watts have big parts in the various romantic sub plots in this story of fast love, slow love and the actual comedy of trying to feel sexually refreshed and loved where masturbation is included in Niall's stand up routine at a pretty empty pub venue. Another sub plot is Josh's little job of doing food and wine reviews for You Tube and some very dodgy bottles of Rose make a comic appearance. There is also a moving part of Josh's and Emma's mum who is a grumpy but glamorous older woman in the castings.
Matt Robert's influences include Robert Altman, Alexander Payne and Woody Allen and this is his debut feature. The first draft took about one month to write and Matt tried hard to avoid clichés. The amazing budget was just twenty thousand pounds.
Back to the story and to say the two lead parts are played by actors who are good friends with each other off screen. The take on this chuckle ridden drama is very "now" –   addressing issues which are often featured in discussion and news stories when love and partnering up with people is concerned.
By the end of the movie with a wedding scene and some off the cuff remarks by guests which are cynical/funny/romantic/disturbing, the audience is left in an upbeat mode. The scripting of this warming contemporary drama does not avoid some hilarious below the belt comedy but it is treated fairly sensitively with the significant issue of the lonely lothario. Expect romps aplenty but a very upbeat look at modern romance with people in their thirties featuring.
ENJOY
Penny Nair Price