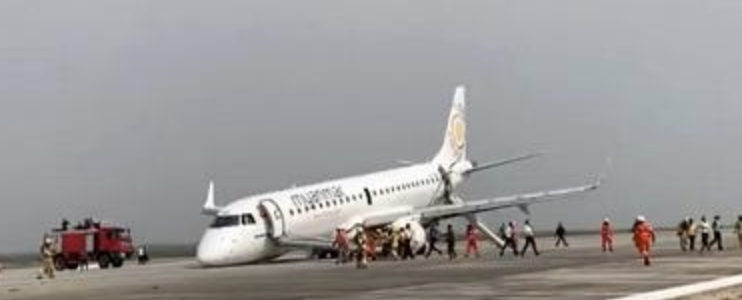 Miracle as pilot lands plane carrying 89 people with no front wheel safely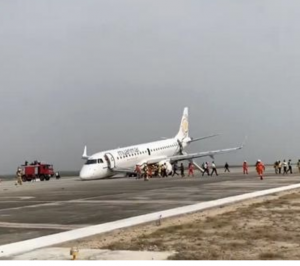 Myanmar National Airlines  pilot landed his Embrarer 190 plane carrying 89 people safely with no front wheel in Myanmar's Mandalay on Sunday after the aircraft's landing gear failed. All the passengers and crew members inside the plane were relieved they were Sade. The touchdown was the second instance of a malfunctioning flight in less than a week within the country.
Firefighters were ready with hoses on the plane landing on rear wheels on its nose with no injuries. The pilot saved the day.
"The captain Myat Moe Aung ollowed emergency procedures and did the fuel burn out to reduce the landing weight" Win Khant, Permanent secretary of Myanmar's transportation and telecommunications ministry said.
The state-run carrier said the plane departed from Yangon near the Myanmar coast and was approaching the airport in Mandalay when the pilot was unable to deploy the landing gear.