Romanian Simona Halep sensationally beat Serena Williams to win Wimbledon Grand Slam for the first time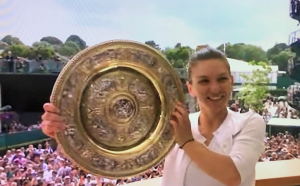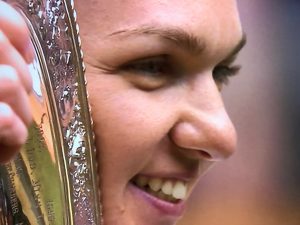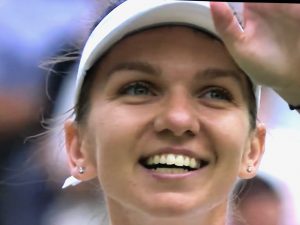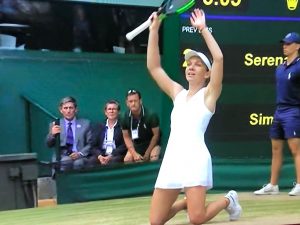 Simona Halep  sensationally defeated Serena Williams  6-2, 6-2 in less than an hour. Dutchess of Cambridge congratulates Simona Halep.
27-year-old Romanian Simona Halep sensationally defeats Serena Williams in less than an hour to win Wimbledon
Simona Halep denied Serena Williams' latest bid for a record-equalling 24th Grand Slam title by crushing her in 56 minutes 6-2, 6-2 to win first Wimbeldon title.
Halep takes the Venus Rosewarer Dish and £2.35m prize money.
Serena Williams said "My knee feels great. I couldn't be happier with it. I'm excited to test it out and keep going. Someone told me I shouldn't look at the records anymore and that is what I have been doing. I'm on this journey of doing the best I can and playing the best I can when I can. I felt the support and the love from the crowd, and I appreciated it. I wanted to do better. I definitely knew she was playing her heart out, so it was what did I need to do get to that level?"
Simona Halep said " It was my best match. Serena has always inspired us so thanks for that. It was the first time in front of the Royal Box. I had nerves! My stomach was not very well before I came out on court. But I just concentrated on doing my best. It was my mum's dream. She said when I was 10 that If I want to do something in tennis it is to play in the Wimbledon final. ""I told people in the locker room that if I win I will get membership for life, it was one of the motivations for me. I have change my game a bit to win more matches on the grass and this year I felt more that I could do more with the ball and I cannot wait to get back next year".