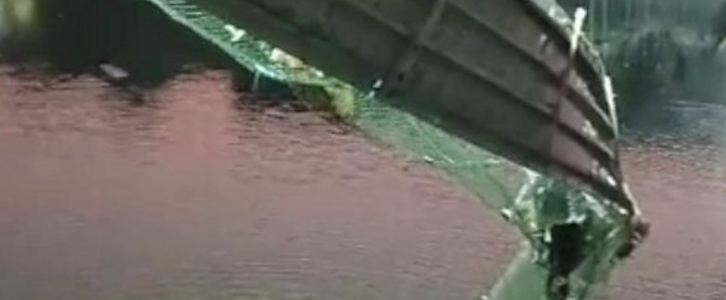 141 people died after a pedestrian bridge collapsed in Gujarat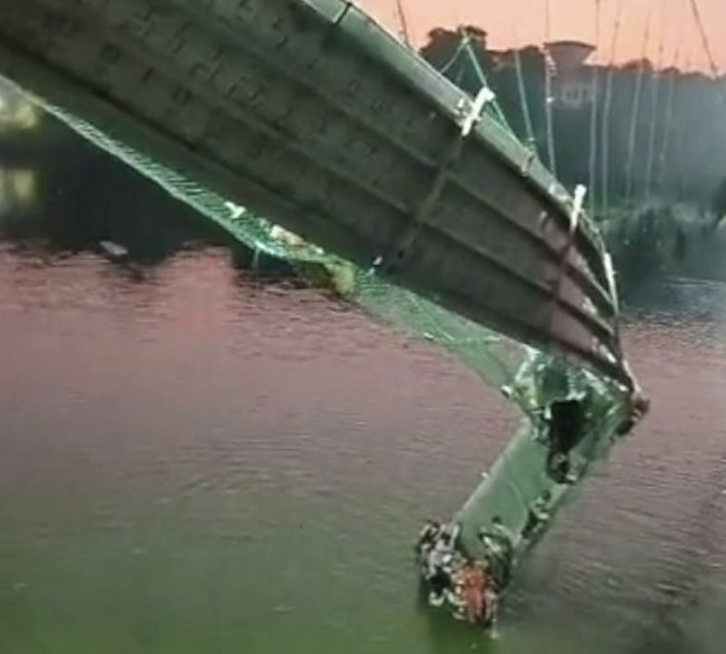 A 230-meter (754 feet) pedestrian bridge from the British colonial era, known locally as a Julto Pool,  collapsed killing 141 people in India's western state of Gujarat. Hundreds of people plunged into river Macchu in Morbi town, as local footage shows survivors hanging off the party-submerged suspension bridge. Over 400 people were on the structure of the footbridge at the time of the bridge collapse and 80 people have been rescued according to state minister Brijesh Merja, The accident occurred days after the bridge was reopened following critical repairs. One survivor Prateek Vasava said he swam to the river bank after falling into the river. Several children fell into the river and drowned or got swept away. Another video reveals people desperately clinging to netted wire remains of the bridge to escape drowning in the water.
Local authorities have suggested overcrowding during the Diwali festival caused the bridge to collapse.
India's Prime Minister Narendra Modi, who is in his home state of Gujarat on a three-day visit said he was "deeply saddened by the tragedy".