350 trapped on roof of Hong Kong's World Trade Centre after fire breaks out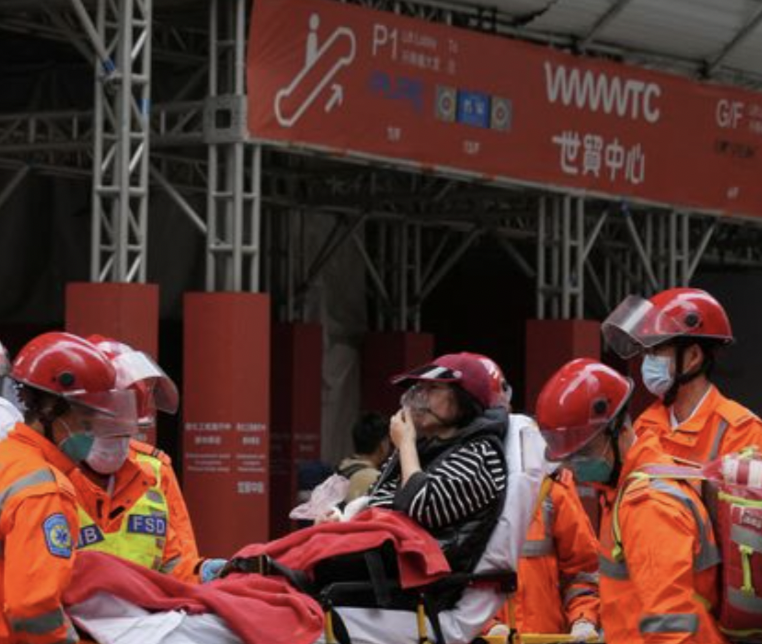 On Wednesday afternoon a fire started to rip through the 38-story building which houses offices and mall, including World Trade Centre, in the bustling commercial and shopping district of Causeway Bay, trapping 350 people waiting to be rescued. The blaze was upgraded to a level three incident on a scale of one to five.
Seven women and a man were among the eight people taken to hospital.
Firefighters had to use an extendable ladder to rescue several people who were trapped on the lower floors.