Amazing gazing monkeys image wins top Wild Life Photography award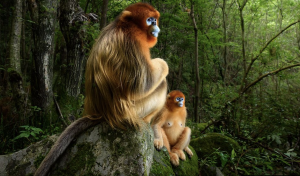 WPY is one of the most prestigious competitions in world photography, started in 1964, the competition is now organised by London's Natural History Museum.
Two snub-nosed monkeys resting on a stone staring intently into the wild, is the image captured by Marsel van Oosten in China's Oinling Mountains has won the overall winner of the 2018 Wild Life Photographer of the year. The Dutchman had to follow the troops for many days to understand the monkey's dynamics and predict their behaviour. His goal was to show in one shot the beautiful hair on a male snub-nosed monkey's back, and the animal's blue face, with a smaller female behind.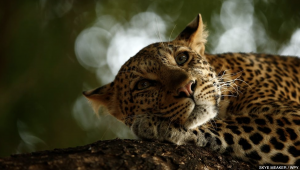 The junior winner this year is 16-year-old Skye Meaker from South Africa, the 15-17 years old category for the entry of a dozy leopard in Botswana's Mashatu Game Reserve. The leopard who broke his leg as a juvenile, is known by the name of Mathoja which means "the one that walks with a limp", surviving and fighting hard because unlike other big cats it can't pull dead prey into the trees to eat it according to Skye.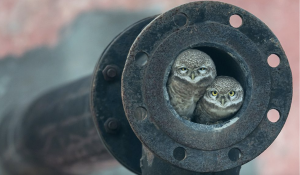 The 10 years and Under category was won by Arsheep Singh, for the photo of the owls taken just outside Kapurthala, a city in the Indian state of Punjab as he saw the owls fly in the tube.