Architect Kevin Roche Monument designer to corporate America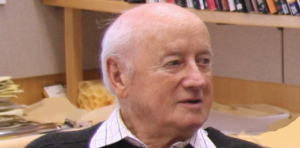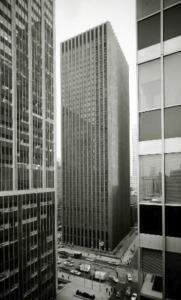 Eamonn Kevin Roche, Dublin born above a grocer's shop on June 22, 1922, six days before formal beginning of Irish Civil war, died aged 96 in Connecticut, U.S., on March 1, 2019, became one of the most successful architects in modern American history, whose designs included works from corporate monoliths, cultural buildings and skyscrapers from Columbus to Kuala  Lumpur. His first built design was for a piggery in County Cork.
Roche's father settled in Mitchelstown, Cork to work at a dairy and within a year took over the neighbouring dairy. In 1941, he commissioned his son, a student at University College Dublin's architecture school, to design a building for 1, 000 pigs and a cheese warehouse.
After graduating he worked with Michael Scott on the designs for Busaras bus station, Dublin's first modernist building and then moved to London where he worked with Maxwell Fry, and moved across the Atlantic to study under the austere German in Chicago.  In 1948, he joined the Illinois Institute of Technology lasting only semester until funds ran out and tried his luck in New York where he found work with Harrison & Abramovitz. After a small period of unemployment he got a job with Eero Saarinen, the dynamic and versatile American architects. Saarinen a brilliant designer conceived designs for TWA terminal at John F Kennedy airport and Gateway Arch in St Louis, Black Rock CBS building on Manhattan' Sixth Avenue. But when Saarinen died aged only 51 in 1961, most of his designs were still on the drawing board and John Dinkeloo and Roche took over finished the buildings and in 1966 established Kevin Roche-John Dinkeloo in Hamden, Connecticut. Their best building was done in 1968 Ford Foundation headquarters with central soaring garden atrium and in 1969 Knights of Columbus HQ in New Haven with four cylindrical towers holding up industrial steel and in 1974 College Life Insurance Company in Indianapolis with a row pyramids.
Roche won the Pritzker Prize in 1982 as his practice became effectively the in-house architects for New York's Metropolitan Museum of Art and responsible for the design and master planning for over 200 built projects both in the US and abroad.