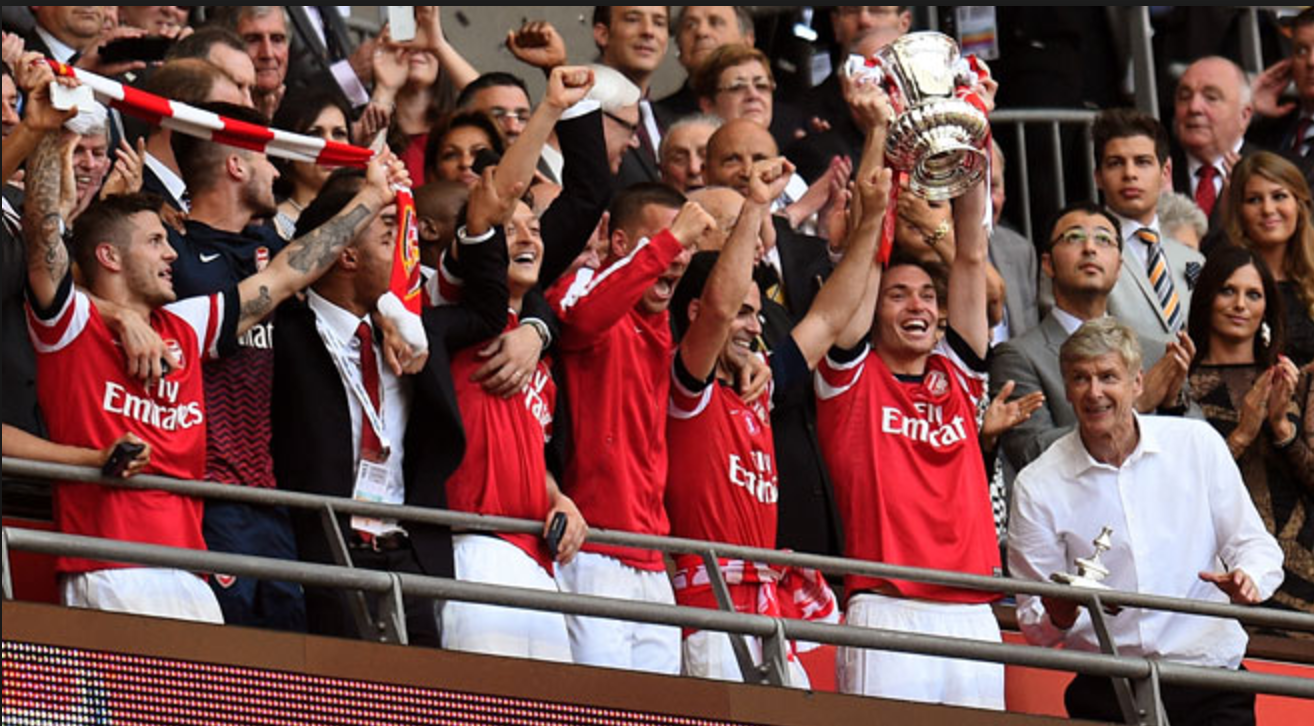 Arsenal win FA Cup 2017 beating Chelsea 2-1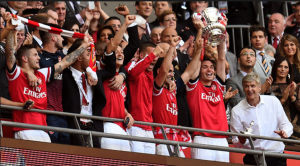 Arsenal won the 2017 FA Cup beating Chelsea 2-0. Their captian Lauren Koscielny shred the honour with Per Mertesacker. Arsenal, record 13-time winners of the cup, and Arsene Wenger the greatest FA Cup manager of all time.
Man of the match Sanchez is replaced by Elneny. Aron Ramsey has now scoffed the winning goals in two FA cup Finals. The Gunners had taken the lead in the fifth minute through Alexis Sanchez, but the linesman had his flag up for Aaron Ramsey who was offside. Ramsey did not touch the ball, allowing Sanchez to run through and slot it in,. Arsenal dominated the first half and could have doubled their advantage but Danny Welbeck struck the woodwork with a header and Ramsey chested the ball against the same post on the follow-up.
Chelsea got back into the game through Diego Costa's shot that bobbled in, with 14 minutes remaining., but the Welshman Ramsey headed the winner just two minutes later.