Bek Air plane crashes near Almaty airport killing 12 but dozens survive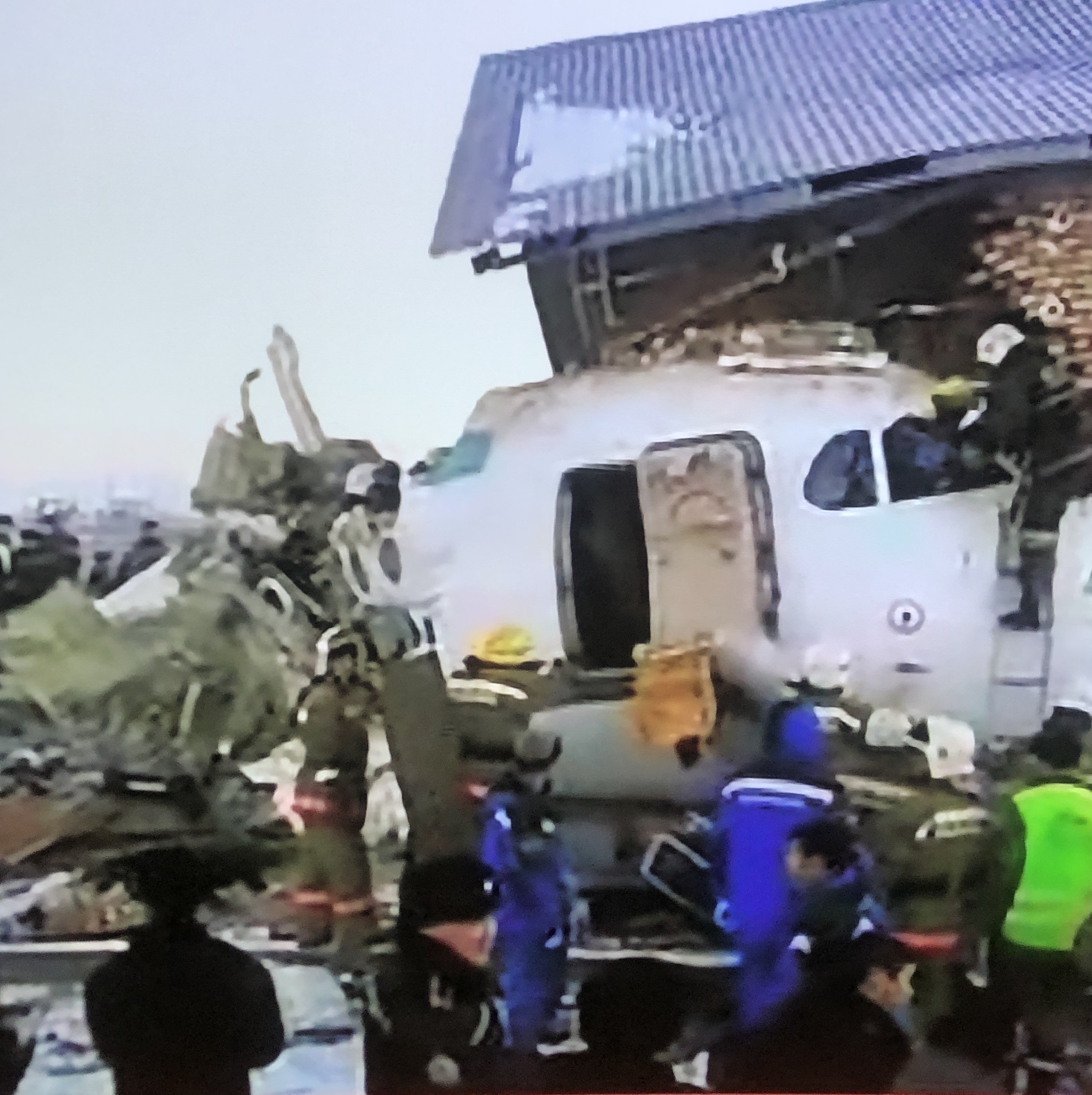 The Bek Air passenger has crashed in Kaxakhstan at 07:22 (01:21 GMT) killing 12 people leaving dozens of survivors.
The Fokker 100 aircraft was flying from Almaty – Kazakhstan's largest city to the capital Nur-Sultan when it smashed into a building just after take off with 93 passengers and five crew on board. The cause of the crash is unclear although there was heavy fog at the time.
The airport said the plane lost height at 7:22 before striking a concrete barrier and crashing into a two-storey building but there was no fire on impact.
Deputy Prime Minister Roman Sklyar said the plane's tail had scraped the runway twice during take-off leaving marks.
Most passengers who died or suffered serious injuries were in the front part of the plane.
Eight people died at the scene and 4 others died in hospital, and some 67b people were injured in the accident nine of them children according to the health ministry. Most of those on board were Kazakh citizens although Chinese , Kyrgyz and Ukrainian nationals were reportedly among the injured.
Bek Air was founded in 1999, initially targeting VIP flight operations, and but turned into Kazakhstan's first low-cost airline. With seven Fokker 100 aircrafts with medium-sized twin-turbofan airliner designed mainly for short-range flights. Onloy 283 Fokker 100 were built in total with production terminated in 1997 after Fokker, a Dutch manufacturer, went bankrupt. Maintenance division taken over by other aircraft services firms. Has been involved in two other serious crashes, a Palair Macedonian Airlines flight crashed after take-off from Skopje, North Macedonia, in 1993, killing 83 of the 97 people on board All 99 people on a board a TAM flight died in a crash near Sao Paulo, Brazil in 1996, Four others died on the ground.