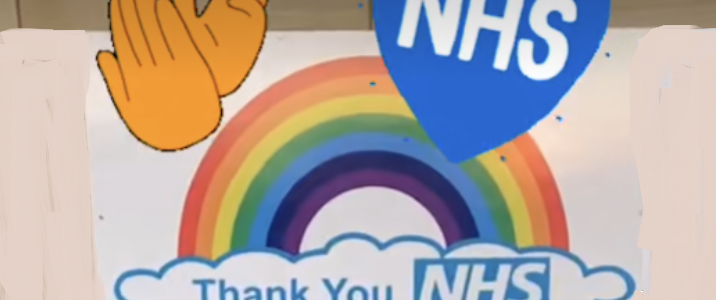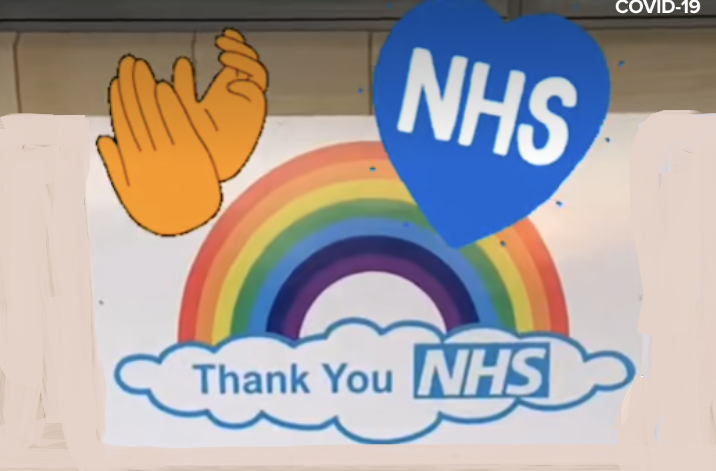 New Zealand begins phased exit from lockdown as construction and some non-essential business, healthcare, and education activity can now resume.
In Spain, children are now allowed to leave their homes with an adult once per day. Spaniards will be allowed to leave their homes for short walks and exercise starting on 2 May, having previously only been permitted to go out for essential shopping or to go to work that cannot be done from home,
In Austria, some shops have been reopened but bars, restaurants, schools, and many non-essential shops are closed. Public gatherings of more than five people remain banned.
Switzerland is due to start relaxing restrictions on 27 April with reopening of hairdressers, florists, and garden centers. Schools could reopen on 11 May. Bars and restaurants will remain closed until 8 June.
Italy after seven weeks into strict lockdown, some factories, construction sites, and wholesale supply businesses can reopen.
In Germany, non-essential shops have been allowed to reopen after nearly four weeks of closures. Masks are mandatory in shops and public transport from Monday 27 April. Gatherings are still limited to two people, bars and restaurants are closed and schools shut.
The Chinese city of Wuhan where the pandemic originated said all major construction projects had resumed as authorities pushed to restart factories' production and other economic activity after two-and-a-half –month lockdown.
India has allowed the limited reopening of small shops with a 50 per cent reduction in staff, social distancing, and wearing masks and gloves. Larger shops to reopen on 3 May.
Australian states of Queensland and Western Australia some restrictions are eased this week. Western Australia will allow gatherings of up to 10 people, and in Queensland, picnics are allowed shopping, drives up to 30 miles from home, and some national parks reopened. Some of the beaches are also opened.
| | | | | | | | | | | | |
| --- | --- | --- | --- | --- | --- | --- | --- | --- | --- | --- | --- |
| Country, | Total | New | Total | New | Total | Active | Serious, | Tot Cases/ | Deaths/ | Total | Tests/ |
| Other | Cases | Cases | Deaths | Deaths | Recovered | Cases | Critical | 1M pop | 1M pop | Tests | 1M pop |
| World | 3,083,453 | 20,938 | 213,084 | 1,635 | 934,140 | 1,936,815 | 56,370 | 396 | 27.3 | | |
| USA | 1,010,507 | 151 | 56,803 | 6 | 139,162 | 814,542 | 14,186 | 3,053 | 172 | 5,696,928 | 17,211 |
| Spain | 232,128 | 2,706 | 23,822 | 301 | 123,903 | 84,403 | 7,764 | 4,965 | 510 | 1,345,560 | 28,779 |
| Italy | 199,414 | | 26,977 | | 66,624 | 105,813 | 1,956 | 3,298 | 446 | 1,789,662 | 29,600 |
| France | 165,842 | | 23,293 | | 45,513 | 97,036 | 4,608 | 2,541 | 357 | 463,662 | 7,103 |
| Germany | 158,758 | | 6,126 | | 117,400 | 35,232 | 2,409 | 1,895 | 73 | 2,072,669 | 24,738 |
| UK | 157,149 | | 21,678 | 586 | N/A | 135,713 | 1,559 | 2,315 | 311 | 719,910 | 10,605 |
| Turkey | 112,261 | | 2,900 | | 33,791 | 75,570 | 1,736 | 1,331 | 34 | 918,885 | 10,895 |
| Russia | 93,558 | 6,411 | 867 | 73 | 8,456 | 84,235 | 2,300 | 641 | 6 | 3,139,258 | 21,511 |
| Iran | 92,584 | 1,112 | 5,877 | 71 | 72,439 | 14,268 | 2,983 | 1,102 | 70 | 442,590 | 5,269 |
| China | 82,836 | 6 | 4,633 | | 77,555 | 648 | 50 | 58 | 3 | | |
| Brazil | 67,446 | 945 | 4,603 | 60 | 31,142 | 31,701 | 8,318 | 317 | 22 | 339,552 | 1,597 |
| Canada | 48,500 | | 2,707 | | 18,268 | 27,525 | 557 | 1,285 | 72 | 733,705 | 19,440 |
| Belgium | 47,334 | 647 | 7,331 | 124 | 10,943 | 29,060 | 876 | 4,084 | 633 | 220,204 | 19,000 |
| Netherlands | 38,416 | 171 | 4,566 | 48 | N/A | 33,600 | 905 | 2,242 | 266 | 209,726 | 12,240 |
| India | 29,451 | | 939 | | 7,137 | 21,375 | | 21 | 0.7 | 716,733 | 519 |
| Switzerland | 29,264 | 100 | 1,677 | 12 | 22,200 | 5,387 | 185 | 3,381 | 194 | 256,500 | 29,637 |
| Peru | 28,699 | | 782 | | 8,425 | 19,492 | 598 | 870 | 24 | 239,563 | 7,266 |
| Portugal | 24,322 | 295 | 948 | 20 | 1,389 | 21,985 | 172 | 2,385 | 93 | 360,155 | 35,321 |
| Ecuador | 23,240 | | 663 | | 1,557 | 21,020 | 146 | 1,317 | 38 | 61,529 | 3,487 |
| Ireland | 19,648 | | 1,102 | | 9,233 | 9,313 | 146 | 3,979 | 223 | 127,319 | 25,785 |
| Sweden | 19,621 | 695 | 2,355 | 81 | 1,005 | 16,261 | 524 | 1,943 | 233 | 119,500 | 11,833 |
| Saudi Arabia | 18,811 | | 144 | | 2,531 | 16,136 | 117 | 540 | 4 | 200,000 | 5,745 |
| Israel | 15,589 | 34 | 208 | 4 | 7,375 | 8,006 | 117 | 1,801 | 24 | 302,691 | 34,971 |
| Mexico | 15,529 | 852 | 1,434 | 83 | 9,086 | 5,009 | 378 | 120 | 11 | 71,103 | 551 |
| Austria | 15,357 | 83 | 569 | 20 | 12,580 | 2,208 | 140 | 1,705 | 63 | 239,578 | 26,601 |
| Singapore | 14,951 | 528 | 14 | | 1,095 | 13,842 | 20 | 2,556 | 2 | 121,774 | 20,815 |
| Pakistan | 14,079 | 164 | 301 | 9 | 3,233 | 10,545 | 111 | 64 | 1 | 157,223 | 712 |
| Chile | 13,813 | | 198 | | 7,327 | 6,288 | 426 | 723 | 10 | 161,235 | 8,434 |
| Japan | 13,614 | | 385 | | 1,899 | 11,330 | 300 | 108 | 3 | 150,692 | 1,191 |
| Belarus | 12,208 | 919 | 79 | 4 | 1,993 | 10,136 | 92 | 1,292 | 8 | 161,028 | 17,041 |
| Poland | 12,089 | 187 | 570 | 8 | 2,655 | 8,864 | 160 | 319 | 15 | 310,744 | 8,211 |
| Qatar | 11,921 | 677 | 10 | | 1,134 | 10,777 | 72 | 4,138 | 3 | 88,607 | 30,755 |
| Romania | 11,616 | 277 | 650 | 9 | 3,404 | 7,562 | 243 | 604 | 34 | 150,309 | 7,813 |
| UAE | 11,380 | 541 | 89 | 7 | 2,181 | 9,110 | 1 | 1,151 | 9 | 1,057,326 | 106,904 |
| S. Korea | 10,752 | 14 | 244 | 1 | 8,854 | 1,654 | 55 | 210 | 5 | 608,514 | 11,869 |
| Indonesia | 9,511 | 415 | 773 | 8 | 1,254 | 7,484 | | 35 | 3 | 79,618 | 291 |
| Ukraine | 9,410 | 401 | 239 | 19 | 992 | 8,179 | 121 | 215 | 5 | 98,719 | 2,257 |
| Denmark | 8,851 | 153 | 434 | 7 | 6,121 | 2,296 | 66 | 1,528 | 75 | 166,846 | 28,805 |
| Serbia | 8,275 | | 162 | | 1,209 | 6,904 | 85 | 947 | 19 | 67,917 | 7,773 |
| Philippines | 7,958 | 181 | 530 | 19 | 975 | 6,453 | 31 | 73 | 5 | 89,889 | 820 |
| Norway | 7,599 | | 206 | 1 | 32 | 7,361 | 52 | 1,402 | 38 | 164,316 | 30,310 |
| Czechia | 7,449 | 4 | 223 | | 2,842 | 4,384 | 73 | 696 | 21 | 226,255 | 21,128 |
| Australia | 6,731 | 11 | 84 | 1 | 5,626 | 1,021 | 42 | 264 | 3 | 530,679 | 20,811 |
| Bangladesh | 6,462 | 549 | 155 | 3 | 139 | 6,168 | 1 | 39 | 0.9 | 54,733 | 332 |
| Dominican Republic | 6,293 | | 282 | | 993 | 5,018 | 144 | 580 | 26 | 22,498 | 2,074 |
| Panama | 6,021 | 242 | 167 | 2 | 455 | 5,399 | 89 | 1,395 | 39 | 27,834 | 6,451 |
| Malaysia | 5,851 | 31 | 100 | 1 | 4,032 | 1,719 | 36 | 181 | 3 | 146,799 | 4,536 |
| Colombia | 5,597 | | 253 | | 1,210 | 4,134 | 118 | 110 | 5 | 90,899 | 1,786 |
| South Africa | 4,793 | | 90 | | 1,473 | 3,230 | 36 | 81 | 2 | 178,470 | 3,009 |
| Egypt | 4,782 | | 337 | | 1,236 | 3,209 | | 47 | 3 | 90,000 | 879 |
| Finland | 4,740 | 45 | 193 | | 2,500 | 2,047 | 56 | 855 | 35 | 85,784 | 15,482 |
| Morocco | 4,246 | 126 | 163 | 1 | 739 | 3,344 | 1 | 115 | 4 | 30,368 | 823 |
| Argentina | 4,003 | | 197 | | 1,140 | 2,666 | 144 | 89 | 4 | 51,900 | 1,148 |
| Luxembourg | 3,729 | | 88 | | 3,123 | 518 | 20 | 5,957 | 141 | 39,102 | 62,465 |
| Algeria | 3,517 | | 432 | | 1,558 | 1,527 | 40 | 80 | 10 | 6,500 | 148 |
| Moldova | 3,481 | | 102 | | 925 | 2,454 | 212 | 863 | 25 | 11,763 | 2,916 |
| Kuwait | 3,440 | 152 | 23 | 1 | 1,176 | 2,241 | 67 | 806 | 5 | 179,000 | 41,915 |
| Kazakhstan | 3,019 | 184 | 25 | | 754 | 2,240 | 41 | 161 | 1 | 216,276 | 11,518 |
| Thailand | 2,938 | 7 | 54 | 2 | 2,652 | 232 | 61 | 42 | 0.8 | 178,083 | 2,551 |
| Bahrain | 2,810 | 87 | 8 | | 1,246 | 1,556 | 2 | 1,651 | 5 | 121,260 | 71,263 |
| Hungary | 2,649 | 66 | 291 | 11 | 516 | 1,842 | 49 | 274 | 30 | 67,172 | 6,953 |
| Greece | 2,534 | | 136 | | 577 | 1,821 | 43 | 243 | 13 | 66,094 | 6,341 |
| Oman | 2,131 | 82 | 10 | | 364 | 1,757 | 3 | 417 | 2 | | |
| Croatia | 2,047 | 8 | 63 | 4 | 1,232 | 752 | 21 | 499 | 15 | 33,577 | 8,179 |
| Uzbekistan | 1,939 | 35 | 8 | | 958 | 973 | 8 | 58 | 0.2 | 242,536 | 7,247 |
| Armenia | 1,867 | 59 | 30 | 1 | 866 | 971 | 10 | 630 | 10 | 19,296 | 6,512 |
| Iraq | 1,847 | | 88 | | 1,286 | 473 | | 46 | 2 | 73,782 | 1,834 |
| Afghanistan | 1,828 | 125 | 58 | 1 | 228 | 1,542 | 7 | 47 | 1 | 9,000 | 231 |
| Iceland | 1,792 | | 10 | | 1,624 | 158 | 1 | 5,251 | 29 | 46,377 | 135,906 |
| Cameroon | 1,705 | | 58 | | 805 | 842 | 12 | 64 | 2 | | |
| Azerbaijan | 1,678 | | 22 | | 1,162 | 494 | 15 | 165 | 2 | 128,807 | 12,704 |
| Estonia | 1,660 | 13 | 50 | | 240 | 1,370 | 9 | 1,251 | 38 | 49,527 | 37,336 |
| Bosnia and Herzegovina | 1,585 | 20 | 63 | 3 | 682 | 840 | 4 | 483 | 19 | 27,603 | 8,413 |
| Ghana | 1,550 | | 11 | | 155 | 1,384 | 4 | 50 | 0.4 | 100,622 | 3,238 |
| New Zealand | 1,472 | 3 | 19 | | 1,214 | 239 | 1 | 305 | 4 | 126,066 | 26,143 |
| Slovenia | 1,408 | 6 | 86 | 3 | 223 | 1,099 | 24 | 677 | 41 | 50,290 | 24,190 |
| North Macedonia | 1,399 | | 65 | | 553 | 781 | 13 | 672 | 31 | 15,120 | 7,257 |
| Cuba | 1,389 | | 56 | | 525 | 808 | 12 | 123 | 5 | 41,651 | 3,677 |
| Bulgaria | 1,387 | 24 | 58 | | 222 | 1,107 | 39 | 200 | 8 | 27,000 | 3,886 |
| Slovakia | 1,384 | 3 | 20 | 2 | 423 | 941 | 6 | 253 | 4 | 75,866 | 13,896 |
| Lithuania | 1,344 | | 44 | 3 | 536 | 764 | 17 | 494 | 16 | 111,809 | 41,072 |
| Nigeria | 1,337 | | 40 | | 255 | 1,042 | 2 | 6 | 0.2 | 10,918 | 53 |
| Ivory Coast | 1,164 | | 14 | | 499 | 651 | | 44 | 0.5 | | |
| Guinea | 1,163 | | 7 | | 246 | 910 | | 89 | 0.5 | | |
| Hong Kong | 1,038 | | 4 | | 811 | 223 | 4 | 138 | 0.5 | 145,640 | 19,426 |
| Djibouti | 1,035 | | 2 | | 477 | 556 | | 1,048 | 2 | 12,250 | 12,399 |
| Bolivia | 1,014 | 64 | 53 | 3 | 98 | 863 | 3 | 87 | 5 | 5,791 | 496 |
| Tunisia | 967 | | 39 | | 279 | 649 | 18 | 82 | 3 | 21,081 | 1,784 |
| Latvia | 836 | 18 | 13 | | 267 | 556 | 4 | 443 | 7 | 51,561 | 27,336 |
| Senegal | 823 | 87 | 9 | | 296 | 518 | 1 | 49 | 0.5 | 466 | 28 |
| Cyprus | 822 | | 15 | | 148 | 659 | 15 | 681 | 12 | 50,220 | 41,595 |
| Albania | 750 | 14 | 30 | 2 | 431 | 289 | 4 | 261 | 10 | 7,758 | 2,696 |
| Andorra | 743 | | 40 | | 385 | 318 | 17 | 9,616 | 518 | 1,673 | 21,653 |
| Lebanon | 717 | 7 | 24 | | 145 | 548 | 44 | 105 | 4 | 30,879 | 4,524 |
| Diamond Princess | 712 | | 13 | | 645 | 54 | 4 | | | | |
| Kyrgyzstan | 708 | 13 | 8 | | 416 | 284 | 13 | 109 | 1 | 45,627 | 6,994 |
| Honduras | 702 | 41 | 64 | 3 | 79 | 559 | 10 | 71 | 6 | 3,643 | 368 |
| Niger | 701 | | 29 | | 385 | 287 | | 29 | 1 | 5,013 | 207 |
| Costa Rica | 697 | | 6 | | 287 | 404 | 8 | 137 | 1 | 12,670 | 2,487 |
| Burkina Faso | 635 | | 42 | | 469 | 124 | | 30 | 2 | | |
| Uruguay | 620 | 14 | 15 | | 386 | 219 | 11 | 178 | 4 | 17,505 | 5,039 |
| Sri Lanka | 596 | 8 | 7 | | 134 | 455 | 2 | 28 | 0.3 | 17,715 | 827 |
| San Marino | 538 | | 41 | | 64 | 433 | 4 | 15,856 | 1,208 | 2,082 | 61,360 |
| Channel Islands | 530 | 5 | 36 | 1 | 352 | 142 | | 3,048 | 207 | 5,342 | 30,725 |
| Guatemala | 530 | 30 | 15 | | 49 | 466 | 5 | 30 | 0.8 | 7,200 | 402 |
| Georgia | 511 | 14 | 6 | | 156 | 349 | 6 | 128 | 2 | 11,504 | 2,884 |
| Somalia | 480 | | 26 | | 14 | 440 | 2 | 30 | 2 | | |
| DRC | 471 | 12 | 30 | 2 | 56 | 385 | | 5 | 0.3 | | |
| Mayotte | 460 | 59 | 4 | | 235 | 221 | 4 | 1,686 | 15 | 2,700 | 9,897 |
| Malta | 458 | 8 | 4 | | 303 | 151 | 1 | 1,037 | 9 | 30,528 | 69,139 |
| Jordan | 449 | | 7 | | 342 | 100 | 5 | 44 | 0.7 | 63,737 | 6,247 |
| Taiwan | 429 | | 6 | | 307 | 116 | | 18 | 0.3 | 61,684 | 2,590 |
| Réunion | 418 | | | | 300 | 118 | 2 | 467 | | | |
| Mali | 408 | | 23 | | 113 | 272 | | 20 | 1 | 2,172 | 107 |
| Jamaica | 364 | 14 | 7 | | 29 | 328 | 3 | 123 | 2 | 3,621 | 1,223 |
| Kenya | 363 | | 14 | | 114 | 235 | 2 | 7 | 0.3 | 17,992 | 335 |
| El Salvador | 345 | 22 | 8 | | 97 | 240 | 4 | 53 | 1 | 21,364 | 3,294 |
| Palestine | 342 | | 2 | | 83 | 257 | | 67 | 0.4 | 27,000 | 5,293 |
| Mauritius | 334 | | 10 | | 302 | 22 | 3 | 263 | 8 | 14,445 | 11,358 |
| Venezuela | 329 | | 10 | | 142 | 177 | 3 | 12 | 0.4 | 440,966 | 15,507 |
| Montenegro | 321 | | 7 | | 189 | 125 | 7 | 511 | 11 | 5,085 | 8,096 |
| Isle of Man | 308 | | 20 | | 248 | 40 | 22 | 3,622 | 235 | 2,903 | 34,140 |
| Tanzania | 299 | | 10 | | 48 | 241 | 7 | 5 | 0.2 | | |
| Sudan | 275 | | 22 | | 21 | 232 | | 6 | 0.5 | | |
| Vietnam | 270 | | | | 225 | 45 | 8 | 3 | | 212,965 | 2,188 |
| Equatorial Guinea | 258 | | 1 | | 9 | 248 | | 184 | 0.7 | 854 | 609 |
| Maldives | 245 | 19 | | | 17 | 228 | 2 | 453 | | 5,296 | 9,798 |
| Paraguay | 230 | 2 | 9 | | 95 | 126 | 1 | 32 | 1 | 7,925 | 1,111 |
| Gabon | 211 | | 3 | | 43 | 165 | 1 | 95 | 1 | 724 | 325 |
| Congo | 207 | | 8 | | 19 | 180 | | 38 | 1 | | |
| Rwanda | 207 | | | | 93 | 114 | | 16 | | 6,959 | 537 |
| Faeroe Islands | 187 | | | | 181 | 6 | | 3,827 | | 6,730 | 137,732 |
| Martinique | 175 | | 14 | | 77 | 84 | 7 | 466 | 37 | | |
| Guadeloupe | 149 | | 12 | | 82 | 55 | 11 | 372 | 30 | | |
| Myanmar | 146 | | 5 | | 16 | 125 | | 3 | 0.09 | 7,215 | 133 |
| Gibraltar | 141 | | | | 131 | 10 | | 4,185 | | 2,198 | 65,240 |
| Brunei | 138 | | 1 | | 124 | 13 | 2 | 315 | 2 | 13,149 | 30,056 |
| Liberia | 133 | 9 | 16 | 4 | 25 | 92 | | 26 | 3 | | |
| Madagascar | 128 | | | | 82 | 46 | 1 | 5 | | 2,357 | 85 |
| Ethiopia | 126 | 2 | 3 | | 50 | 73 | | 1 | 0.03 | 15,668 | 136 |
| French Guiana | 124 | 13 | 1 | | 91 | 32 | | 415 | 3 | | |
| Cambodia | 122 | | | | 119 | 3 | 1 | 7 | | 11,721 | 701 |
| Trinidad and Tobago | 116 | | 8 | | 59 | 49 | | 83 | 6 | 1,572 | 1,123 |
| Cabo Verde | 114 | 5 | 1 | | 2 | 111 | | 205 | 2 | 791 | 1,423 |
| Bermuda | 110 | | 6 | | 44 | 60 | 10 | 1,766 | 96 | 1,682 | 27,008 |
| Aruba | 100 | | 2 | | 73 | 25 | 4 | 937 | 19 | 1,626 | 15,230 |
| Togo | 99 | 1 | 6 | | 62 | 31 | | 12 | 0.7 | 6,141 | 742 |
| Sierra Leone | 99 | | 4 | | 10 | 85 | | 12 | 0.5 | | |
| Monaco | 95 | | 4 | | 42 | 49 | 1 | 2,421 | 102 | | |
| Zambia | 95 | 6 | 3 | | 42 | 50 | 1 | 5 | 0.2 | 5,284 | 287 |
| Liechtenstein | 82 | | 1 | | 55 | 26 | | 2,151 | 26 | 900 | 23,605 |
| Bahamas | 80 | | 11 | | 22 | 47 | 1 | 203 | 28 | | |
| Barbados | 80 | | 6 | | 39 | 35 | 4 | 278 | 21 | 1,751 | 6,093 |
| Uganda | 79 | | | | 52 | 27 | | 2 | | 27,432 | 600 |
| Haiti | 76 | 2 | 6 | | 8 | 62 | | 7 | 0.5 | 776 | 68 |
| Mozambique | 76 | | | | 12 | 64 | | 2 | | 1,688 | 54 |
| Sint Maarten | 74 | | 13 | | 33 | 28 | 7 | 1,726 | 303 | 266 | 6,204 |
| Guyana | 74 | | 8 | | 15 | 51 | 5 | 94 | 10 | 464 | 590 |
| Guinea-Bissau | 73 | | 1 | | 18 | 54 | | 37 | 0.5 | 1,500 | 762 |
| Cayman Islands | 70 | | 1 | | 10 | 59 | 3 | 1,065 | 15 | 1,148 | 17,468 |
| Eswatini | 65 | | 1 | | 10 | 54 | | 56 | 0.9 | 714 | 615 |
| Benin | 64 | | 1 | | 33 | 30 | | 5 | 0.08 | | |
| Libya | 61 | | 2 | | 18 | 41 | | 9 | 0.3 | 1,623 | 236 |
| French Polynesia | 58 | | | | 49 | 9 | 1 | 206 | | 2,315 | 8,241 |
| Nepal | 54 | 2 | | | 16 | 38 | | 2 | | 54,826 | 1,882 |
| CAR | 50 | | | | 10 | 40 | | 10 | | | |
| Chad | 46 | | | | 15 | 31 | | 3 | | | |
| Macao | 45 | | | | 32 | 13 | 1 | 69 | | | |
| Syria | 43 | | 3 | | 19 | 21 | | 2 | 0.2 | | |
| Eritrea | 39 | | | | 13 | 26 | | 11 | | | |
| Saint Martin | 38 | | 3 | | 24 | 11 | 3 | 983 | 78 | | |
| Mongolia | 38 | | | | 10 | 28 | | 12 | | 7,292 | 2,224 |
| Malawi | 36 | | 3 | | 4 | 29 | 1 | 2 | 0.2 | 690 | 36 |
| Zimbabwe | 32 | 1 | 4 | | 5 | 23 | | 2 | 0.3 | 6,834 | 460 |
| Angola | 27 | | 2 | | 6 | 19 | | 0.8 | 0.06 | | |
| Antigua and Barbuda | 24 | | 3 | | 11 | 10 | 1 | 245 | 31 | 113 | 1,154 |
| Timor-Leste | 24 | | | | 6 | 18 | | 18 | | 322 | 244 |
| Botswana | 22 | | 1 | | | 21 | | 9 | 0.4 | 6,016 | 2,558 |
| Laos | 19 | | | | 7 | 12 | | 3 | | 1,815 | 249 |
| Belize | 18 | | 2 | | 6 | 10 | 1 | 45 | 5 | 936 | 2,354 |
| Fiji | 18 | | | | 12 | 6 | | 20 | | 1,007 | 1,123 |
| Grenada | 18 | | | | 7 | 11 | 4 | 160 | | 175 | 1,555 |
| New Caledonia | 18 | | | | 17 | 1 | 1 | 63 | | 4,456 | 15,608 |
| Curaçao | 16 | | 1 | | 11 | 4 | | 98 | 6 | 304 | 1,853 |
| Dominica | 16 | | | | 13 | 3 | | 222 | | 383 | 5,320 |
| Namibia | 16 | | | | 8 | 8 | | 6 | | 704 | 277 |
| Saint Kitts and Nevis | 15 | | | | 4 | 11 | | 282 | | 293 | 5,508 |
| Saint Lucia | 15 | | | | 15 | 0 | | 82 | | 446 | 2,429 |
| St. Vincent Grenadines | 15 | | | | 8 | 7 | | 135 | | 108 | 973 |
| Nicaragua | 13 | | 3 | | 7 | 3 | | 2 | 0.5 | | |
| Falkland Islands | 13 | | | | 11 | 2 | | 3,736 | | 353 | 101,437 |
| Turks and Caicos | 12 | | 1 | | 5 | 6 | | 310 | 26 | 83 | 2,144 |
| Burundi | 11 | | 1 | | 4 | 6 | | 0.9 | 0.08 | 284 | 24 |
| Montserrat | 11 | | 1 | | 2 | 8 | 1 | 2,204 | 200 | 36 | 7,212 |
| Greenland | 11 | | | | 11 | 0 | | 194 | | 1,200 | 21,138 |
| Seychelles | 11 | | | | 6 | 5 | | 112 | | | |
| Gambia | 10 | | 1 | | 8 | 1 | | 4 | 0.4 | 401 | 166 |
| Suriname | 10 | | 1 | | 7 | 2 | | 17 | 2 | 404 | 689 |
| MS Zaandam | 9 | | 2 | | | 7 | | | | | |
| Vatican City | 9 | | | | 2 | 7 | | 11,236 | | | |
| Papua New Guinea | 8 | | | | | 8 | | 0.9 | | 604 | 68 |
| Sao Tome and Principe | 8 | 4 | | | 4 | 4 | | 37 | | 19 | 87 |
| Mauritania | 7 | | 1 | | 6 | 0 | | 2 | 0.2 | 1,032 | 222 |
| Bhutan | 7 | | | | 5 | 2 | | 9 | | 9,865 | 12,785 |
| British Virgin Islands | 6 | | 1 | | 3 | 2 | | 198 | 33 | | |
| St. Barth | 6 | | | | 6 | 0 | | 607 | | | |
| South Sudan | 6 | | | | | 6 | | 0.5 | | | |
| Western Sahara | 6 | | | | 5 | 1 | | 10 | | | |
| Caribbean Netherlands | 5 | | | | | 5 | | 191 | | 110 | 4,195 |
| Anguilla | 3 | | | | 3 | 0 | | 200 | | | |
| Saint Pierre Miquelon | 1 | | | | | 1 | | 173 | | | |
| Yemen | 1 | | | | 1 | 0 | | 0.03 | | 120 | 4 |
| Total: | 3,083,453 | 20,938 | 213,084 | 1,635 | 934,140 | 1,936,815 | 56,370 | 395.6 | 27.3 | | |