Coronavirus: infected 868, 997; 43, 123 dead worldwide
| | | | | | | | |
| --- | --- | --- | --- | --- | --- | --- | --- |
| Country, | Total | New | Total | New | Total | Active | Serious, |
| Other | Cases | Cases | Deaths | Deaths | Recovered | Cases | Critical |
| World | 868,997 | 10,678 | 43,123 | 821 | 178,560 | 640,168 | 33,092 |
| USA | 188,592 | 62 | 4,056 | 3 | 7,251 | 177,286 | 4,576 |
| Italy | 105,792 | | 12,428 | | 15,729 | 77,635 | 4,023 |
| Spain | 102,136 |  6213 | 9,053 |  589 | 19,259 | 68,200 | 5,607 |
| China | 81,554 | 36 | 3,312 | 7 | 76,238 | 2,004 | 466 |
| Germany | 71,921 |  113 | 781 |  6 | 16,100 | 54,933 | 2,675 |
| France | 52,128 | | 3,523 | | 9,444 | 39,161 | 5,565 |
| Iran | 44,605 | | 2,898 | | 14,656 | 27,051 | 3,703 |
| UK | 25,150 | | 1,789 | | 135 | 23,226 | 163 |
| Switzerland | 16,605 | | 433 | | 1,823 | 14,349 | 301 |
| Turkey | 13,531 | | 214 | | 243 | 13,074 | 847 |
| Belgium | 13,964 |  828 | |  123 | 2,132 | 11,004 | 1,088 |
| Netherlands | 12,595 | | 1,039 | | 250 | 11,306 | 1,053 |
| Austria | 10,366 | 186 | 146 |  18 | 1,095 | 9,125 | 215 |
| S. Korea | 9,887 | 101 | 165 | 3 | 5,567 | 4,155 | 55 |
| Canada | 8,612 | | 101 | | 1,242 | 7,269 | 120 |
| Portugal | 7,443 | | 160 | | 43 | 7,240 | 188 |
| Brazil | 5,812 | 95 | 202 | 1 | 127 | 5,483 | 296 |
| Israel | 5,591 | 233 | 21 | 1 | 226 | 5,344 | 97 |
| Australia | 4,862 | 99 | 21 | 1 | 345 | 4,496 | 28 |
| Norway | 4,643 | 2 | 39 | | 13 | 4,591 | 97 |
| Sweden | 4,435 | | 180 | | 16 | 4,239 | 358 |
| Czechia | 3,330 | 22 | 32 | 1 | 45 | 3,253 | 70 |
| Ireland | 3,235 | | 71 | | 5 | 3,159 | 103 |
| Denmark | 2,860 | | 90 | | 1 | 2,769 | 145 |
| Malaysia | 2,766 | | 43 | | 537 | 2,186 | 94 |
| Chile | 2,738 | | 12 | | 156 | 2,570 | 14 |
| Poland | 2,347 | 36 | 35 | 2 | 7 | 2,305 | 50 |
| Russia | 2,777 |  440 | 24 |  7 | 121 | 2,199 | 8 |
| Ecuador | 2,302 | | 79 | | 58 | 2,165 | 100 |
| Romania | 2,245 | | 85 |  3 | 220 | 1,943 | 62 |
| Japan | 2,178 | | 57 | | 424 | 1,697 | 69 |
| Luxembourg | 2,178 | | 23 | | 80 | 2,075 | 31 |
| Philippines | 2,311 |  227 | 96 |  8 | 49 | 1,947 | 1 |
| Pakistan | 2,042 | 104 | 26 | | 82 | 1,934 | 12 |
| Thailand | 1,771 | 120 | 12 | 2 | 416 | 1,343 | 23 |
| India | 1,590 | 193 | 45 | 10 | 148 | 1,397 | |
| Saudi Arabia | 1,563 | | 10 | | 165 | 1,388 | 31 |
| Indonesia | 1,677 |  149 | 157 |  21 | 81 | 1,311 | |
| Finland | 1,418 | | 17 | | 10 | 1,391 | 56 |
| South Africa | 1,353 | | 5 | | 31 | 1,317 | 7 |
| Greece | 1,314 | | 49 | | 52 | 1,213 | 72 |
| Mexico | 1,215 | 121 | 29 | 1 | 35 | 1,151 | 1 |
| Panama | 1,181 | | 30 | | 9 | 1,142 | 50 |
| Iceland | 1,135 | | 2 | | 198 | 935 | 11 |
| Dominican Republic | 1,109 | | 51 | | 5 | 1,053 | |
| Peru | 1,065 | | 30 | | 394 | 641 | 49 |
| Argentina | 1,054 | | 27 | | 240 | 787 | |
| Singapore | 926 | | 3 | | 240 | 683 | 22 |
| Colombia | 906 | | 16 | | 31 | 859 | 35 |
| Serbia | 900 | | 23 | | 42 | 835 | 62 |
| Croatia | 867 | | 6 | | 67 | 794 | 32 |
| Slovenia | 802 | | 15 | | 10 | 777 | 24 |
| Qatar | 781 | | 2 | | 62 | 717 | 6 |
| Estonia | 745 | | 4 | | 26 | 715 | 13 |
| Algeria | 716 | | 44 | | 46 | 626 | |
| Hong Kong | 715 | | 4 | | 128 | 583 | 5 |
| Diamond Princess | 712 | | 11 | | 603 | 98 | 15 |
| Egypt | 710 | | 46 | | 157 | 507 | |
| New Zealand | 708 | 61 | 1 | | 83 | 624 | 2 |
| Iraq | 694 | | 50 | | 170 | 474 | |
| Ukraine | 669 | 24 | 17 | | 10 | 642 | |
| UAE | 664 | | 6 | | 61 | 597 | 2 |
| Morocco | 638 | 21 | 36 | | 24 | 578 | 1 |
| Lithuania | 581 | 44 | 8 | | 7 | 566 | 27 |
| Armenia | 571 | 39 | 3 | | 31 | 537 | 30 |
| Bahrain | 567 | | 4 | | 316 | 247 | 2 |
| Hungary | 525 | 33 | 20 | 4 | 40 | 465 | 6 |
| Lebanon | 463 | | 12 | | 37 | 414 | 7 |
| Latvia | 446 | 48 | | | 1 | 445 | 3 |
| Bosnia and Herzegovina | 420 | | 13 | | 17 | 390 | 1 |
| Bulgaria | 412 | 13 | 8 | | 20 | 384 | 14 |
| Tunisia | 394 | | 10 | | 3 | 381 | 10 |
| Andorra | 376 | | 12 | | 10 | 354 | 12 |
| Kazakhstan | 369 | 26 | 3 | 1 | 24 | 342 | 6 |
| Slovakia | 363 | | | | 3 | 360 | 1 |
| Moldova | 353 | | 4 | | 18 | 331 | 44 |
| Costa Rica | 347 | | 2 | | 4 | 341 | 8 |
| Uruguay | 338 | | 1 | | 41 | 296 | 12 |
| North Macedonia | 329 | | 9 | | 12 | 308 | 4 |
| Taiwan | 329 | 7 | 5 | | 45 | 279 | |
| Azerbaijan | 298 | | 5 | | 26 | 267 | 11 |
| Kuwait | 289 | | | | 73 | 216 | 13 |
| Jordan | 274 | | 5 | | 30 | 239 | 5 |
| Cyprus | 262 | | 8 | | 23 | 231 | 3 |
| Burkina Faso | 261 | | 14 | | 32 | 215 | |
| Réunion | 247 | | | | 1 | 246 | 4 |
| Albania | 243 | | 15 | | 52 | 176 | 8 |
| San Marino | 236 | | 26 | | 13 | 197 | 16 |
| Cameroon | 223 | 30 | 6 | | 5 | 212 | |
| Vietnam | 212 | | | | 58 | 154 | 3 |
| Oman | 210 | 18 | 1 | | 34 | 175 | 3 |
| Afghanistan | 196 | 22 | 4 | | 5 | 187 | |
| Cuba | 186 | | 6 | | 8 | 172 | 3 |
| Ivory Coast | 179 | | 1 | | 7 | 171 | |
| Senegal | 175 |  1 |  1 | | 40 | 135 | |
| Uzbekistan | 173 | 1 | 2 | | 8 | 163 | 8 |
| Faeroe Islands | 173 | 4 | | | 75 | 98 | 1 |
| Honduras | 172 | 31 | 10 | 3 | 3 | 159 | 4 |
| Malta | 169 | | | | 2 | 167 | 2 |
| Belarus | 163 | 11 | 1 | | 53 | 109 | 2 |
| Ghana | 161 | | 5 | | 31 | 125 | 1 |
| Channel Islands | 159 | 18 | 3 | | | 156 | |
| Mauritius | 143 | | 5 | | | 138 | 1 |
| Venezuela | 143 | 8 | 3 | | 41 | 99 | 6 |
| Sri Lanka | 143 | | 2 | | 17 | 124 | 5 |
| Nigeria | 139 | 4 | 2 | | 9 | 128 | |
| Brunei | 129 | | 1 | | 45 | 83 | 3 |
| Martinique | 128 | | 3 | | 27 | 98 | 15 |
| Montenegro | 120 | 11 | 2 | | | 118 | 4 |
| Palestine | 119 | | 1 | | 18 | 100 | |
| Bolivia | 115 | 8 | 7 | 1 | 1 | 107 | 3 |
| Georgia | 115 | 5 | | | 22 | 93 | 6 |
| Guadeloupe | 114 | | 4 | | 22 | 88 | 14 |
| Kyrgyzstan | 111 | 4 | | | 3 | 108 | 3 |
| Cambodia | 109 | | | | 25 | 84 | 1 |
| DRC | 98 | | 8 | | 2 | 88 | |
| Mayotte | 94 | | 1 | | 10 | 83 | 3 |
| Trinidad and Tobago | 89 | 2 | 4 | 1 | 1 | 84 | |
| Rwanda | 75 | | | | | 75 | |
| Gibraltar | 69 | | | | 34 | 35 | |
| Liechtenstein | 68 | | | | | 68 | |
| Paraguay | 65 | | 3 | | 1 | 61 | 3 |
| Isle of Man | 60 | | | | | 60 | |
| Kenya | 59 | | 1 | | 1 | 57 | 2 |
| Madagascar | 57 | | | | | 57 | 6 |
| Aruba | 55 | | | | 1 | 54 | |
| Bangladesh | 54 | 3 | 6 | 1 | 25 | 23 | 1 |
| Monaco | 52 | | 1 | | 2 | 49 | |
| French Guiana | 51 | | | | 15 | 36 | |
| Uganda | 44 | | | | | 44 | |
| Macao | 41 | | | | 10 | 31 | |
| Jamaica | 38 | | 2 | | 2 | 34 | |
| Guatemala | 38 | | 1 | | 12 | 25 | 1 |
| French Polynesia | 37 | | | | | 37 | 1 |
| Zambia | 36 | | | | | 36 | |
| Niger | 34 | | 3 | | | 31 | |
| Togo | 34 | | 1 | | 10 | 23 | |
| Barbados | 34 | | | | | 34 | |
| El Salvador | 32 | | 1 | | | 31 | 1 |
| Bermuda | 32 | | | | 10 | 22 | |
| Djibouti | 30 | | | | | 30 | |
| Mali | 28 | | 2 | | | 26 | |
| Ethiopia | 26 | | | | 2 | 24 | 2 |
| Guinea | 22 | | | | | 22 | |
| Tanzania | 19 | | 1 | | 1 | 17 | |
| Congo | 19 | | | | | 19 | |
| Gabon | 18 | 2 | 1 | | | 17 | |
| Maldives | 18 | | | | 13 | 5 | |
| Haiti | 16 | 1 | | | 1 | 15 | |
| New Caledonia | 16 | | | | | 16 | |
| Myanmar | 15 | | 1 | | | 14 | |
| Saint Martin | 15 | | 1 | | 2 | 12 | |
| Bahamas | 15 | 1 | | | 1 | 14 | |
| Equatorial Guinea | 15 | | | | 1 | 14 | |
| Eritrea | 15 | | | | | 15 | |
| Cayman Islands | 14 | | 1 | | | 13 | |
| Mongolia | 14 | 2 | | | 2 | 12 | |
| Saint Lucia | 13 | | | | 1 | 12 | |
| Guyana | 12 | | 2 | | | 10 | |
| Dominica | 12 | | | | | 12 | |
| Curaçao | 11 | | 1 | | 2 | 8 | |
| Namibia | 11 | | | | 2 | 9 | |
| Syria | 10 | | 2 | | | 8 | |
| Greenland | 10 | | | | 2 | 8 | |
| Libya | 10 | | | | 1 | 9 | |
| Seychelles | 10 | | | | | 10 | |
| Suriname | 10 | 1 | | | | 10 | |
| Benin | 9 | | | | 1 | 8 | |
| Grenada | 9 | | | | | 9 | |
| Laos | 9 | | | | | 9 | |
| Eswatini | 9 | | | | | 9 | |
| Zimbabwe | 8 | | 1 | | | 7 | |
| Guinea-Bissau | 8 | | | | | 8 | |
| Mozambique | 8 | | | | | 8 | |
| Saint Kitts and Nevis | 8 | | | | | 8 | |
| Angola | 7 | | 2 | | 1 | 4 | |
| Sudan | 7 | | 2 | | 1 | 4 | |
| Antigua and Barbuda | 7 | | | | | 7 | |
| Chad | 7 | | | | | 7 | |
| Cabo Verde | 6 | | 1 | | | 5 | |
| Mauritania | 6 | | 1 | | 2 | 3 | |
| Vatican City | 6 | | | | | 6 | |
| St. Barth | 6 | | | | 1 | 5 | |
| Sint Maarten | 6 | | | | | 6 | |
| Nicaragua | 5 | | 1 | | | 4 | |
| Nepal | 5 | | | | 1 | 4 | |
| Fiji | 5 | | | | | 5 | |
| Montserrat | 5 | | | | | 5 | |
| Somalia | 5 | | | | 1 | 4 | |
| Turks and Caicos | 5 | | | | | 5 | |
| Botswana | 4 | | 1 | | | 3 | |
| Gambia | 4 | | 1 | | | 3 | |
| Bhutan | 4 | | | | | 4 | |
| Belize | 3 | | | | | 3 | |
| British Virgin Islands | 3 | | | | | 3 | |
| CAR | 3 | | | | | 3 | |
| Liberia | 3 | | | | | 3 | |
| MS Zaandam | 2 | | | | | 2 | |
| Anguilla | 2 | | | | | 2 | |
| Burundi | 2 | | | | | 2 | |
| Caribbean Netherlands | 2 | 2 | | | | 2 | |
| Papua New Guinea | 1 | | | | | 1 | |
| St. Vincent Grenadines | 1 | | | | 1 | 0 | |
| Sierra Leone | 1 | | | | | 1 | |
| Timor-Leste | 1 | | | | | 1 | |
| Total: | 868,997 | 10,678 | 43,123 | 821 | 182,521 | 643,353 | 33,456 |
Updated 1 April 2020, 8:25 GMT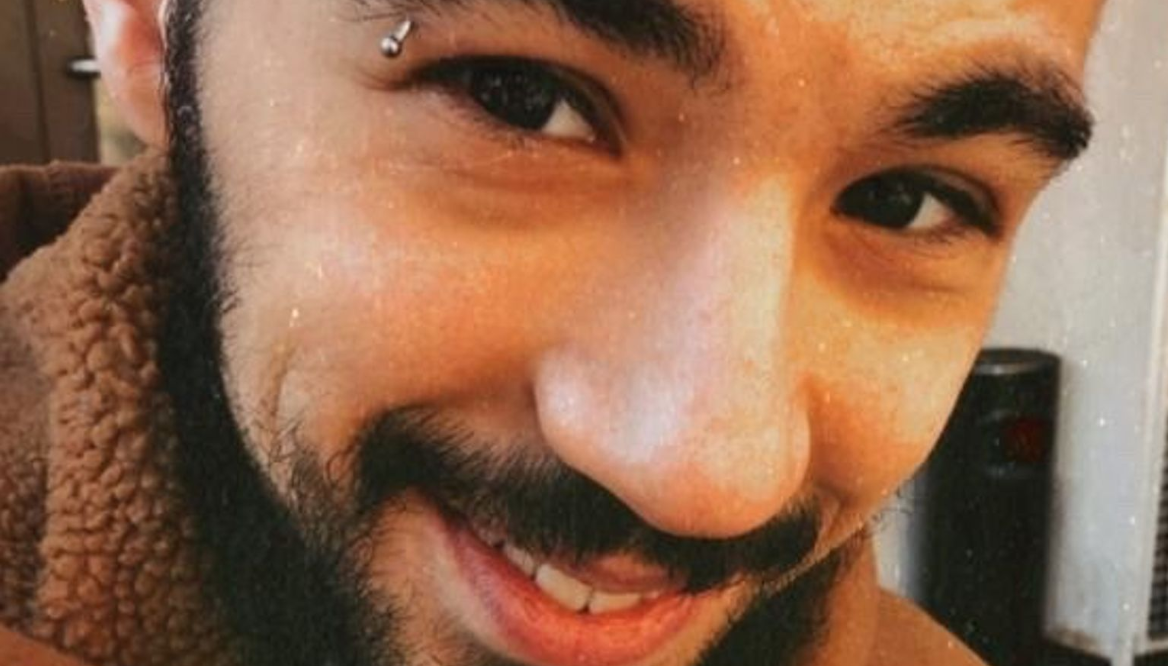 Two healthy teenagers have died in London after contracting coronavirus as the UK death toll rose to 1808.
Ismail Mohamed Abdulwahab, 13, a schoolboy from Brixton, south west London, and Luca Di Nicola, 19, passed away.
Ismail started showing symptom had trouble breathing on Thursday so was rushed to Kings College hospital where he was tested positive for the coronavirus the following day he was put on a ventilator then into an induced coma – but died in the early hours of Monday.
His family could not be with him when he died as COVID-19 is so infectious.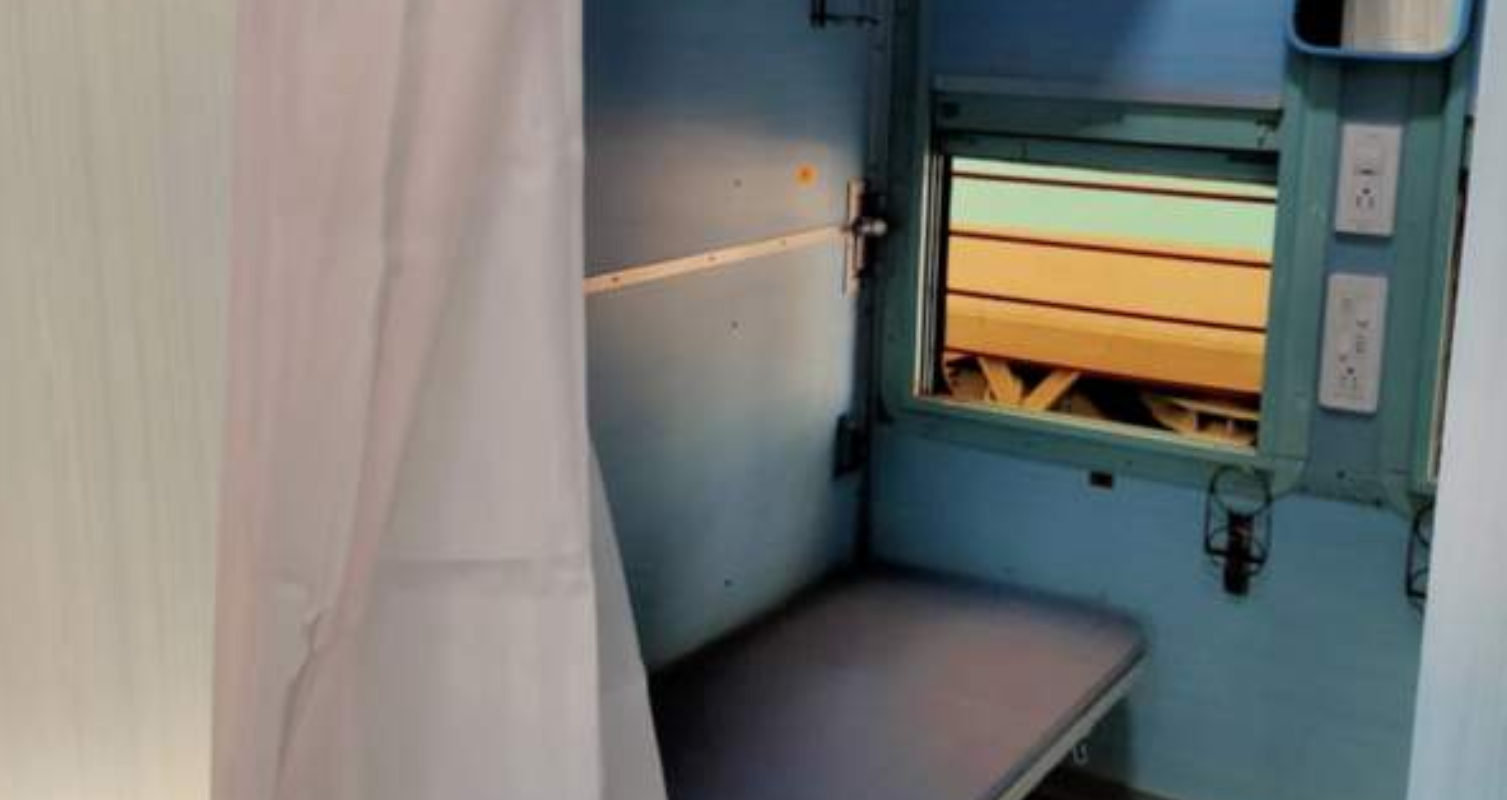 Indian Railways converting  20, 000 coaches into coronavirus isolation wards that can accommodate up to 320, 000 patients, the Indian government said.
Each of the coaches will have 16 beds as India has been ramping up medical efforts recently, including by converting sports stadiums into quarantine facilities across states.
There are fears that India's fragmented healthcare system doesn't have the resources needed to cope with the pandemic crisis. The country has eight doctors per 10, 000 people compared to 41 in Italy and 71 in South Korea.
In Kerala, south India, a 93-year-old man who has hypertension and diabetes and his 88-year-old wife have both recovered from COVID-19 and will be discharged from hospital in a couple of days according to officials.
While the US has tested over 1 million people, UK is aiming to increase the number of tests for coronavirus to 25, 000 a day by the middle of April 2020, according to Robert Jenrick, Housing secretary. Michael Gove admits problems obtaining kits to test medical staff for the virus.
New research in the UK suggests that losing your sense of smell and taste could be a good way to tell whether you're infected. In King's College London, 59 per cent of the 1.5 million people who participated and tested positive, noticed a loss of smell and taste. Under current Uk Government guidance to people are advised to self-isolate if they have a new continuous cough and /or fever. The World Health Organisation says other symptoms can include shortness of breath, aches and pains and a sore throat.
US President Donald Trump urges Americans to follow guidelines calling it " a matter of life and death" as the death toll in the US surpasses 4, 056 and there are feats as many as 200, 000 people could die there.