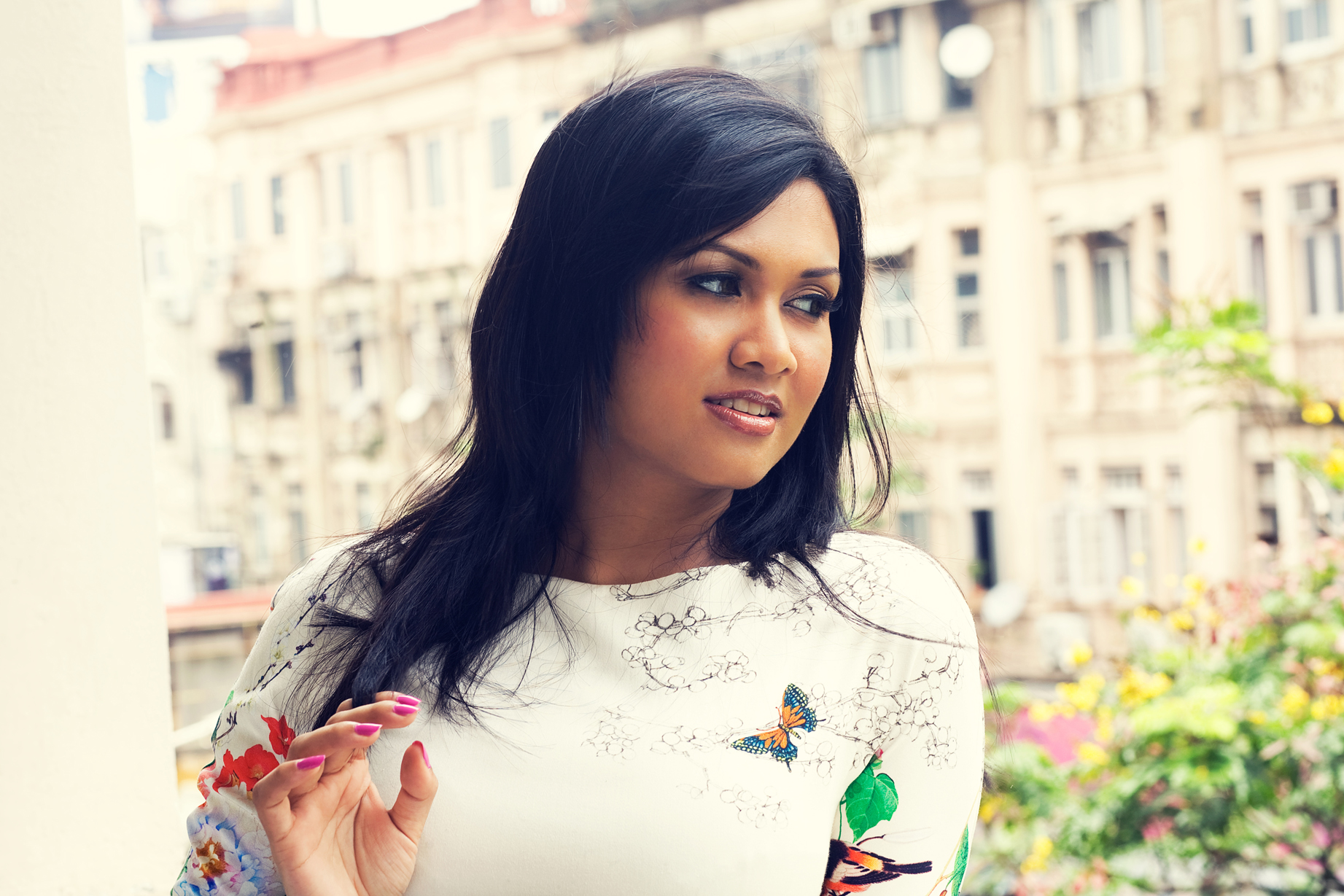 Devita Saraf: Gadget woman from India
A Mensa member, Devita Saraf, CEO Vu Technologies and Executive Director, Zenith Computers, started introducing "luxury in technology" to the Indian market, in 2005, and displayed her acumen and ability to target people with acute interest in luxury products even though these people have in the past searched for similar items in the internet. After conducting in depth research in luxury gadgets like high end LCDs even a waterproof LCD in the shower, slick computers, Television, audio visual digital delights and best of electronic toys. She soon realised that many products do not make it to the mainstream market and you may find a unique gadget which can make you happy.
Cheap cameras, MP3 players from Mong Kok in Hong Kong, good quality branded electronics at Funan Centre in Singapore, Mall of Emirates in Dubai has Cellucom and Eon for latest electronic brands.
 India's one of the top 25 most powerful women, Devita Saraf, born 25 June 1981, in Mumbai, founded Vu Technologies Pvt Ltd, daughter of Rajkumar Saraf, chairman and CEO of India' second largest computer company Zenith Computers. Saraf educated at Queen Mary School and HR college of Commerce and Economics, University of Southern California where she graduated in Business Administration and certification in Game Theory and Strategic Thinking from the London School of Economics.
As William Shakespeare wrote in one of his plays: " there are more things on heaven and earth than are dreamed of in your philosophy, Horatio".
She was prepared for hostile reception from established companies in a male-dominated world of business. Vu (derived from view) specializes in innovative interactive display that is digitally enabled to the hilt and offers state of the art performance as well as buying experience. "Sadly, a large number of our innovations don't become more widely known because the exposure for smart innovations centers around Western Europe, US and Japanese inventions. Indians to take our innovative ideas and products to the world on a sustainable basis and to attract development investment, it needs to have a profit motive. We already know that profitable models do exist, but there isn't yet a thriving venture capital industry in India around the technology industry".
The problem is not lack of capital or brilliant people — the problem is the lack of deeper understanding. We don't know and appreciate the opportunities that are in front of us. This lack of deeper understanding appears at the level of businessmen and entrepreneurs who have largely looked to the West for viable business models and have been content creating an "Indian version." "And it appears at the level of investment firms, capital markets, and venture funds who do not realise or are sometimes downright skeptical of Indian innovation opportunities. Innovation is a product of entrepreneurship, passion and experimentation. We can't blame the government for letting us down in this arena as we normally do in others. Rather, our minds and hearts need to fundamentally change. Among business leaders, we need to allow for an "experimentation fund" within our companies and involve ourselves deeply in getting new ideas to market. How many of us know that the Jaipur Rugs Company has built a very successful enterprise by making entrepreneurs out of 40,000 carpet weavers and artisans? It is now a world class business which exports carpets, durries, and mats to countries the world over in their "own brand."
"Within Indian media, we need to regularly glorify efforts like the Tata Nano and plenty of others so that more Indians know about the kind of great innovation work that happens in India. Lastly, among ourselves, we must learn to give Indian products and innovation its respect and its price rather than automatically assuming that something coming from an American or Japanese company is automatically superior. Remember, a country that does not respect its heroes is soon left with none".
"The world outside of my comfort zone always inspired me. So I left home when I was 17 to study and that was a turning point for me".
Her products are practical and affordable and improve the quality of life in struggling developing nations and will dominate for years to come. Her latest development mantra is sustainable development. It is essential that countries with limited resources are able to buy on the international market, environmentally friendly, workable efficient, reliable ad affordable luxury gadgets and technologies. You can invent the cleverest gadgets, but if they are not practical and affordable and cannot contribute usefully to the improvement of the quality of life in struggling developing nations, you may as well concentrate on luxuries beyond the reach of everybody apart from a select few. Vu Technologies are inspiring college students to become future successful entrepreneurs. In these challenging times we need women of her type of grit and determination and should be encouraged as they are the backbone of Free Market Economy.
According to Devita "My all-time favourite place to buy gadgets from a trade secret, is a technology exhibition. On the last day of the show, the show is open to general visitors and not only traders. Exhibitors don't want the cost of freight of carrying their wares back and are open to selling their products to consumers. These are innovative products that have not reached the stores yet and are being exhibited for potential buyers and branded manufacturers. "The shows that I visit every year include Consumer Electronics Show (Las Vegas, US, in January), CeBIT (Hannover, Germany, in March), Canton Fair (Guangzhou, China, in April and October), Computex (Taipei, Taiwan, in June), CEATEC (Tokyo, Japan, in June), IFA (Berlin, Germany, in September) and Gitex (Dubai, in October)"
For the past decade, Vu Technologies has been making televisions in India for the Indian market, competing against the big international electronics firms like Samsung and LG.
It is always worthwhile to remember The Washington Post met with Google founders Sergey Brin and Larry Page in 1998 and refused to back their company. People living through an age of revolutionary change usually fail to grasp what is going around them!