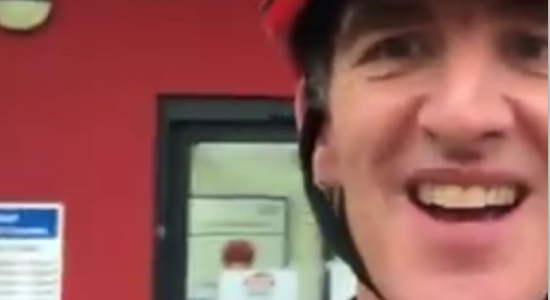 DR Hart on his bike adminstering Astrazencavaccine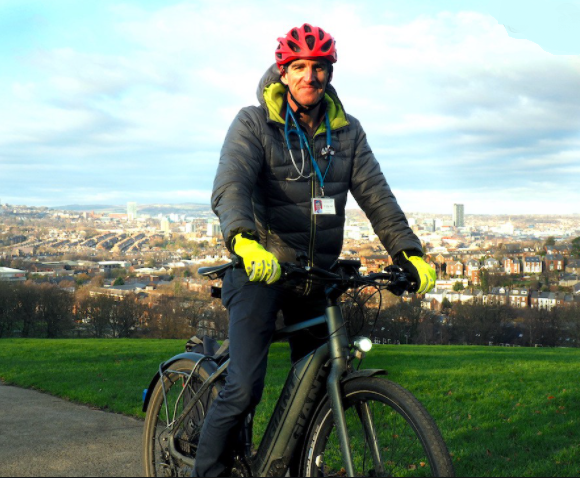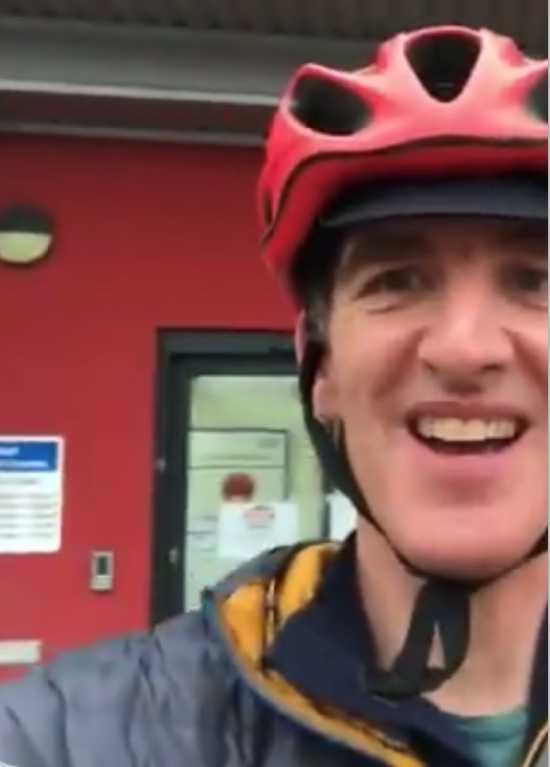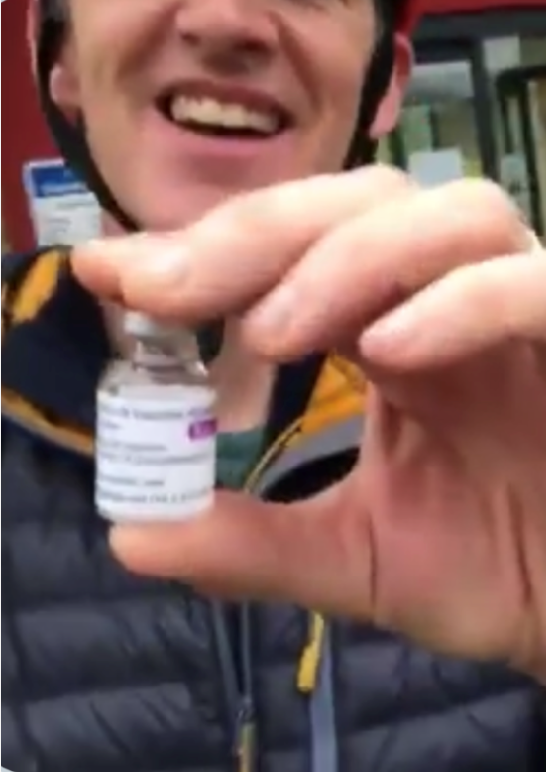 Dr Ollie Hart, of Sloan Medical Centre in Sheffield, is on a bike to administer Covid-19 vaccine to his patients. Our centre may be closed this week but we've been catching up on people who can't get in. Here's the impact of one vail of Astazenecavaccine.  He is a clinical lead our local GP Neighbourhood covering 36, 000 patients and works for the NHS Sheffield as a clinical commissioner, leading projects in person-centred care and physical activity.
He is also a volunteer health and wellbeing ambassador for Parkrun. Ollie is most at home running or biking in the peak district or working in his family allotment with his 2 daughters and wife.