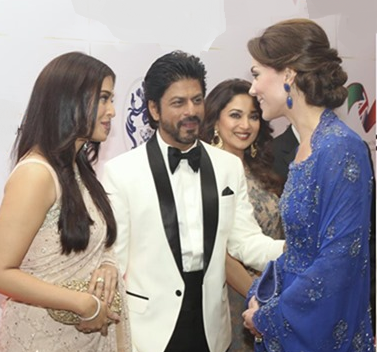 Duke and Duchess of Cambridge began their 7-day visit to India and Bhutan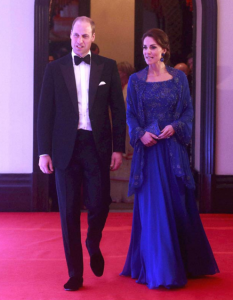 The Duke and Duchess of Cambridge have began a  7-day visit to India and Bhutan, their second major trip and their first royal tour in almost two years.  Prince William and his wife former Kate Middleton, began their first engagement in India by laying a wreath at memorial on Sunday at Taj Mahal Palace Hotel, where 31 victims of the 2008 Mumbai terror attacks were killed.   They were greeted by Lezim drums and colourful dance and were given garlands and placed petals in water. William and Kate are leaving the kids behind for a week to see the sights in India and Bhutan. Prince William, expressed grief over the fireworks mishap at the 100-year-old Puttingal Devi temple in Kollam district, in which over 110 people died and 383 injured, several in critical condition, during an unauthorised display of fireworks early on Sunday.
" Before I begin, Catherine ( Kate) and I would like to offer our condolences to all those affected by the terrible fire at the temple in Kollam. I know all of you in this room will join us in the sentiments." William said at the Bollywood Gala night, at the Taj Palace Hotel.
A Special dinner and charity gala was hosted in Mumbai to mark Prince William and Kate Middleton's maiden Indian visit attended by top Bollywood stars Aishwarya Rai Bachchan, Shah Rukh Khan. Kate and William also met 150 members of the so-called Boligarch set at the gala. They turned down a £9,500-a-night 15-room luxurious TATA suite and opted to stay in the normal £700-a-night suite at the hotel.
During their trip, William and Kate will meet Indian Prime Minister Narendra Modi and conversation groups, will visit the Taj Mahal, and also visit India's neighbor Bhutan at the invitation of the Bhutanese King.
Last Month, Prince Harry toured  Nepal for 5 days.