Electric black cabs of the future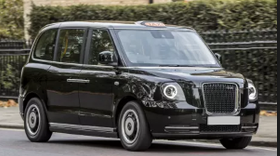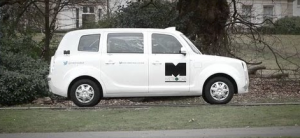 London Black cabs are going green.  Family owned technology group Frazer Nash will this year begin selling its electric Metrocab through Ecotive, a company owned by the same family after a lawsuit from Chinese competitor London Electric Vehicle Company delayed its plan by three years.
LEVC began making its electric vehicles, but early production setbacks have given Frazer-Nash a chance to catch up.  LEVC 31 kWh, 3 cylinder petrol ( for recharging) costs £"63,000,  80 miles, made in LEVC plant in Coventry. Drivers are offered £7, 500 toward a new car by TFL along with an additional £5, 000 if the cab they trade is more than 10 years old.
New rules to reduce pollution in the capital mean that the 24, 000 diesel-powered black taxi fleet, which accounts for almost a fifth of the city's vehicle nitrogen oxide emissions, must be zero-emission capable by 2033.
When TFL, announced plans in 2014, to require cab drivers to use electrically driven vehicles, meaning 24, 000 diesel powered black taxi fleet, which accounts for almost a fifth of the city's vehicle nitrogen oxide emission must be zero-emission capable by 2033, Metrocab was well placed to take advantage of the £1.2 bn market.
But the company's progress was marred by a lawsuit from LEVC alleging that Metrocab had copied its iconic design from the London Taxi. Although the claim was eventually rejected by the High Court in January 2016, the appeal process meant that Frazer-Nash was not clear of the legal dispute until October 2017 according to company's owner and chairman Kamal Siddiqi.
LEVC formerly called the London Taxi Company, already has orders from Amsterdam and is in talks with other European centres. It is owned by Geely, the Chinese group that owns Volvo cars, controls sports car maker Lotus and has a stake in Mercedes- Benz owner Daimler. The car has a client headroom for a 5' 8" man to sit in the rear seat wearing a top hat.
LEVC uses Volvo engine and technology developed in Sweden for the electric motors, while Metrocab 's system was developed in Britain, at the company's Surrey headquarters. Both cars have limited range without engaging the engine  -50 miles for Metrocab and 80 miles for LEVC. By using the engine to recharge the battery, the range increases to 400 miles for longer journeys. However, Metrocab claims it has the distinct advantage as the technology that turns their wheels rather than mechanical differentials. – which turn the wheels from the motor – the company uses specially designed electronic differentials that almost entirely reduce the energy loss. LEVC has invested £325m in an anew highly-automated plant in Ansty, near Coventry, which it will also use to make electric delivery vans from next year.
On the other hand, Metrocab's vehicle will be produced by contract manufacturer Cad, Cam, whose customers include Jaguar, Land Rovers in Coventry.