England and Poland draw 1-1 in the qualifier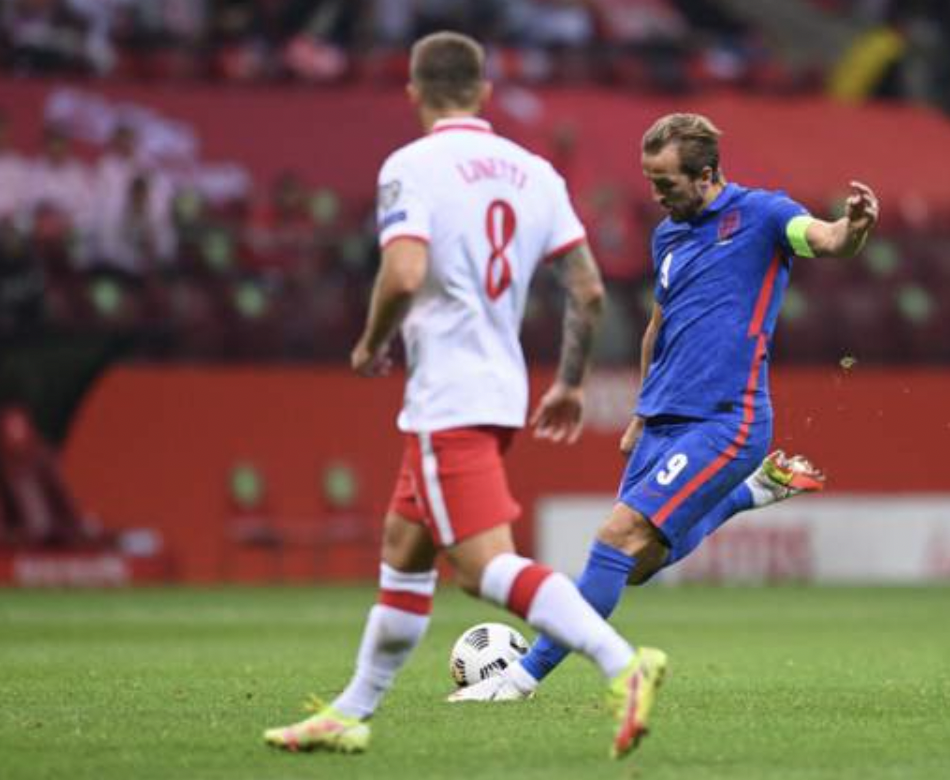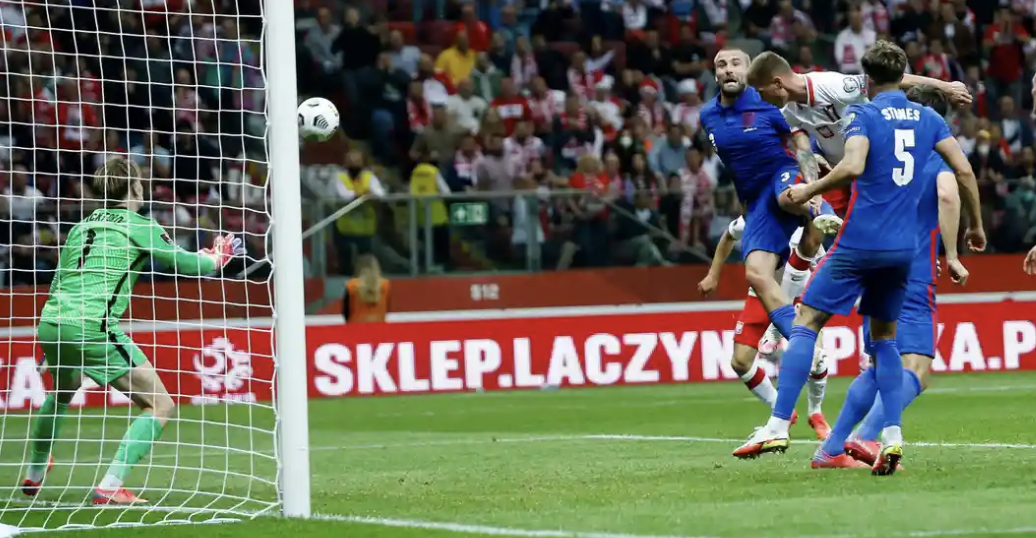 Wed 08 Sept 2021 World Cup Qualifying – European
Poland.  1                                England 1
Szymanski 90'+2                       Kane 72'
England are stopped for the first time in qualifying although they remain top of the group as Poland snatch a point late on stoppage time.  England was short in clearing the ball to safety,
Harry Kane opens scoring for England form 30 yards. Spins and leathers a dipping dive which swerves past Wojciech Szczesny and land in the bottom corner. Kane socies in a 15th consecutive World Cup/European Championship qualifier. Robert Lewandowski couldn't score for Poland a minute ago. England go to the other end and break the deadlock through Harry Kane.
Poland level in injury time  as Robert Lewandowski dinks in a cross from the left edge of the box,  for substitute  Damian Szymanski who rises high above Luke Shaw to power home his first goal for his country.
The Polish fans in Warsaw erupt, England's 100 per cent record is going up in smoke.
Albania, Poland and Hungry fight for the second place in the group.