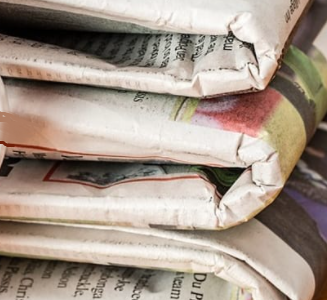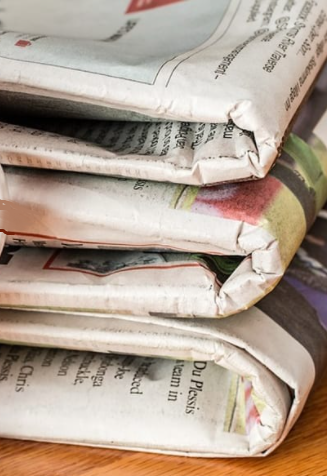 FATES FINGER – A Saturn Herald Short Story by Penny Nair Price October 2020 Look out for the film!
There were two big newspaper empires in London when Anastasia reached the age of 21. The two empires were managed by men – two opposing publishing tycoons –  who were poles apart politically. For her special birthday, Anastasia's newspaper tycoon father gave her a tabloid paper as a gift – to own, run, and manage to her chosen personal specifications.
Her father – when he sent Anastasia to Finishing School in Switzerland, was unaware of the connections she had made in left-wing parties, but young people often move towards the left before they move center or even to the right.  Krishna – graduate with leftish leanings – visited Anastasia in her Finishing School, though they actually stayed the nights in a Swiss Hotel.  Back at the Finishing School where Ana learned to walk, talk and act like an upper-class diva, she still studied anti-racist books and left-wing propaganda including the Communist Manifesto under her covers with a torch every night. She cared hugely for Martin Luther King, The Black Panthers, and Nelson Mandela and was aware her father was on another "planet" entirely.  He had never been close and now he seemed more distant than ever.  He had in fact been a critical man in her life with little time for his children or his wife – Ana's mother had eventually left him as he was never there for her. Ana's mother and father spent most of their time arguing with each other but then the other bit – making up – never seemed to happen……
When Ana had finished her Finishing School training, including baking and cooking, how to dress for posh parties and deportment which involved walking up and down with books on her head, she flew back to London to run her new paper –HER way.  By being a friend of Krishna who had done literature and politics at Oxford, she found ways to go on demos and marches whilst wearing disguises so that her father – who she was very fond of – would never see her in the press photos.
Then Anastasia launched into taking over the editorship of her birthday present – The Daily News.  The Daily News immediately took over a political profile of being left of center. Anastasia briefed her staff on a particular story on the exploitation of peasants in Nigeria – clearing away peasants and poisoning their lakes –  where they fished for food, to make way for oil fields.
Isaac Abigodo lived in London and was the chief orchestrator of inquiries and stories into the Nigerian government getting rid of peasants' land, lakes, and properties to make way for oilfields for which the Nigerian government had been paid. Isaac was the son of a top governmental man in Nigeria and was fighting for the safety and immunity of the peasants back home. Meanwhile, the oil companies wanted to bring him down for his stories which were reaching the British and other press. When Anastasia saw his photo from one of her journalists, she also discovered the powers that be were trying to have him sent home where he would undoubtedly be shot dead so a story began to be run.
First and foremost Anastasia asked Isaac to meet her in a restaurant in Croydon for a curry so they could talk about the background of the oil case. Anastasia came in a small executive limousine for smaller size passenger loads and instructed the driver to wait around the back of the restaurant to take her and Issac back into London town center after the meal.
Isaac came by taxi and met Anastasia in the Taj Mahal.  As soon as the two people set eyes on each other, and with Anastasia's personal research into the situations of the under the covered plight of peasants in African oilfields, there was a big connection and when they kissed cheek to cheek in a London/European way, they seemed so much more connected than that. Anastasia and Isaac were both young, single people and by the time the meal was finished, including wine, aperitifs, and liqueurs, they were ready to spend more time together.
The Limo was ready to collect them for a joint trip back to Chelsea for drinks at Anastasia's flat. Anastasia had her Gucci notepad, with a series of remarks which were ready to make a front-page story for The Daily News on Isaac's difficulties with the Nigerian authorities and how his government wanted him to return to the country to face a trial where he might be shot for supporting the peasants.  Anastasia was in good company – The British Socialist Workers' Party was ready and willing to form a march and a demonstration to protect poor Isaac's life.
As the limo pulled away from the back of The Taj Mahal, three cars also pulled away and before long, the driver as well as Anastasia realised they were being followed. The driver did his very best to lose the pursuers and finally achieved it by ducking and diving around the back streets on the way to Anastasia's flat.
In the back seat, Isaac and Anastasia grabbed each other close and with seat belts on, managed to start to kiss in the madness and mayhem of the chase. The car raced and roared around all the little streets the driver had chosen and finally pulled in outside the back door of Anastasia's second-floor apartment.  The couple jumped out and Anastasia told Jack – the driver, to rush off.  She even thought of trying to put some pillows in the back seats so pursuers would think they were still in the car.
Isaac and Anastasia went into the flat.  They were worried that their phones had tracking devices on but after such a wonderful evening, all they really indulged in was to have a cool scotch on the rocks and Anastasia wordprocessed the interview to the paper's HQ and then the couple had the rest of the evening and night to get to know each other better…..
What WOULD her father think when he saw the story?  No doubt other papers had grabbed some details to launch into a bit of gossip or more?  After all, Anastasia was from a media magnate's family and now she was in the "clutches" of an oil dynasty which were causing turmoil".
Suffice it to say that Isaac Abigodo and Anastasia formed a very strong bond, and it resulted in his life being saved.  For more details, await the film…." Fate's Finger"…coming soon(ish).