Future of AI and how it will change the world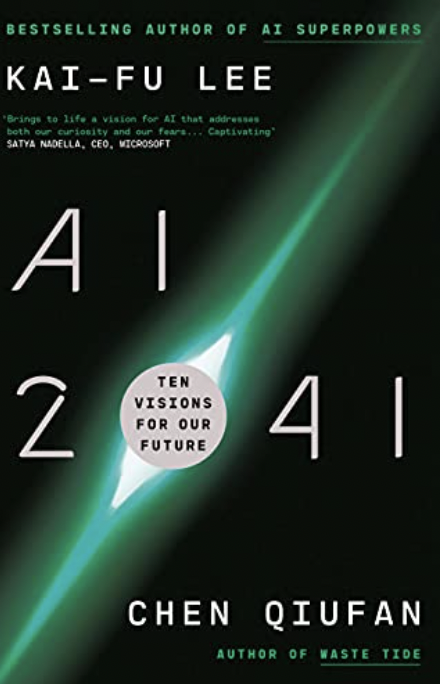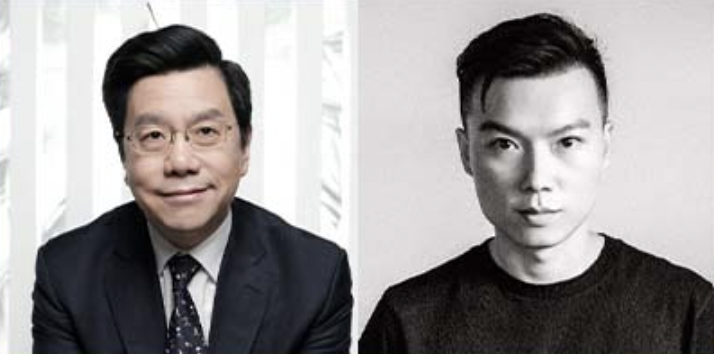 A pioneering AI expert and a leading writer of speculative fiction join forces to answer an imperative question How will artificial intelligence change our world within twenty years?
Kai-Fu Lee, the former president of Google China and bestselling author of AI Superpowers, joins forces with celebrated novelist and sci-fi writer, Chen Qiufan to imagine our world in 2041 and how it will be shaped by AI.
Societies need to be prepared for the destructive potential of machines capable of  reasoning, learning and problem solving like humans.
AI 2041 presents a "roadmap of coming decades", demonstrating how AI will develop through a combination of essays written by Lee  and short stories penned by the rising star of Chinese fiction Chen Qiufan. Chen Transforms Lee's vision into 10 tales set across the world, from an Indian teenager's fight against a discriminatory Algorithm in her quest for love to an evil German scientist on the brink of unleashing quantum genocide.
This books reveals into the ways industries  could harness intelligent machines. Medical examination will no longer require human contact with smart toilets analysing patient's excrement without any need for handling test tubes. Waiters will give dish recommendations based on records of a customer's favourite meals and penchant for adventure.
AI has the capacity for good and evil, but humans, not machines are responsible for determining its end use.
This book gives a word of warning to readers to guard against apathy that could easily take root if presume to have lost the capacity to shape the world by giving intelligence to machines. "We are matters of our fate, and no technological revolution will ever change that" writes Lee.
The book fails to highlight AI's harmful application and no mention is made of the role leading Chinese AI companies play in enacting China's sprawling surveillance state.
His venture capital firm Sinovation was an early investor in Megvii, whose facial recognition technology is used by Chinese security services to enforce strict population control measures.
According to New York Times, in 2015, Megvii's AI had been trained to identify Uyghur Muslims, enabling police to track their movement in Xinjiang. The company denies its tech is used to violate human rights. Chunky explanations about AI are shoehorned into dialogue, with too few words spared for fast paced narrative.
This book succeeds in demystifying AI and provides a useful cautionary guide. Some of the warning about dangerous externalities of AI are familiar.
In 2041, Nigeria, deep-fake videos of popular figures seemingly sprouting vitriolic propaganda exacerbate tensions between the Igbo and Yorubas.
AI will be the defining development of the twenty-first century. Within two decades, aspects of daily human life will be unrecognisable. AI will generate unprecedented wealth, revolutionise medicine and education through human-machine symbiosis, and create brand new forms of communication and entertainment. In liberating us from routine work, AI will also challenge the organising principles of our economic and social order.  AI will bring new risks in the form of autonomous weapons and smart technology that inherits human bias. AI is at a tipping point and people need to wake up-both to AI's radiant pathways and its existential perils for life as we know it.
AI will be force for good. Lives will be saved with quicker medical diagnoses. Repetitive tasks from stacking shelves to crunching data, will be done by machines, freeing workers for more creative tasks.
AI 2041 is a manifesto for us to seek the best in this technology.
AI: 2041 Ten visions for our future by Kai-Fu-Lee and Chen Qiufan, Currency $30, WH Allen £14.99, 480 pages.