Guru of Middle-class and re-designer of post-war Britain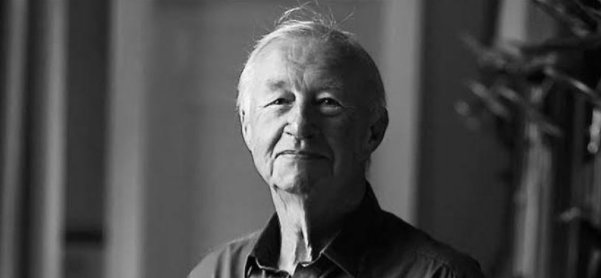 Sir Terence Orby Conran, the innovative British designer who revolutionised retail and décor with his iconic Habitat stores died, aged 88. He promoted the best of British design, culture, and the arts around the world with a very simple belief that good design improves the quality of people's lives." His empire went on to span restaurants, architecture, and household retail brands including Mothercare.
Habitat was part of the Swinging 60s as mini-skirts, The Beatles, and Mary Quant.
His flair for design brought several financial setbacks including demands on his purse from a series of failed marriages.
Conran was born in Kingston-upon-Thames in Surrey on 4 Oct 1931. His father owned a company that imported products into the UK for use in the manufacture of paints.
While at Bryanston, the Dorset public school, he first showed a talent for art and gained practical knowledge of working in wood and metal. He went on to the Central School of Art and Design where he studied textiles but left after 18 months to take a design job with a company that had been commissioned to work in the 1951 Festival of Britain.
 A year later, he founded the design group Conran & Company and raised his profile substantially when he was asked to layout the interior of Mary Quant's second Bazaar shop. He also ventured into catering with the opening of his first Soup Kitchen restaurant in 1953.  He was on his second marriage having wed and divorced the architect Brenda Davison within the space of a year, he embarked on a second marriage to Shirley Pearce who, following their divorce in 1962, went on to become the most successful author of books such as Lace and Superwoman.  A year after his third marriage, to Caroline Herbert in 1963, Conran, opened his first Habitat shop in London's Fulham Road. Two decades before Ikea arrived in the UK. Habitat furnishings and household goods were practical and elegant distinguished by bright colors and copious use of pinewood.
He launched a private company, Butlers Wharf, on the River Thames at Tower Bridge, converting a complex of listed warehouses into offices and riverside apartments. But the company sadly went into receivership in December 1990 and Conran lost about £6m of his own money. He also ran his own architecture and design practice in 1989 helped found the Design Museum, which was managed by the Conran Foundation, and opened a string of upmarket restaurants – starting with Bibendum, which launched in Chelsea's Michelin House, formerly the headquarters of the tyre firm.
IN 1996, when he divorced his third wife, Caroline, the judge awarded her a £10.5m settlement commenting that " it can be difficult for  a man with a healthy ego who has achieved vertiginous success to look down and discern a contribution other than his own."
Sir Terence married the interior designer Vicki Davis in 2000 and continued to open a series of upmarket restaurants and at the age of 79, he returned to his beginnings in mass-market retailing by designing a furniture range for Marks & Spencer. He was named as a Companion of Honour in the 2017 Birthday Honours.