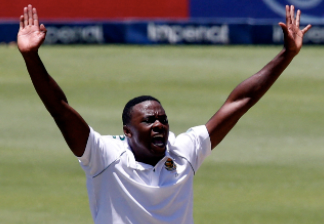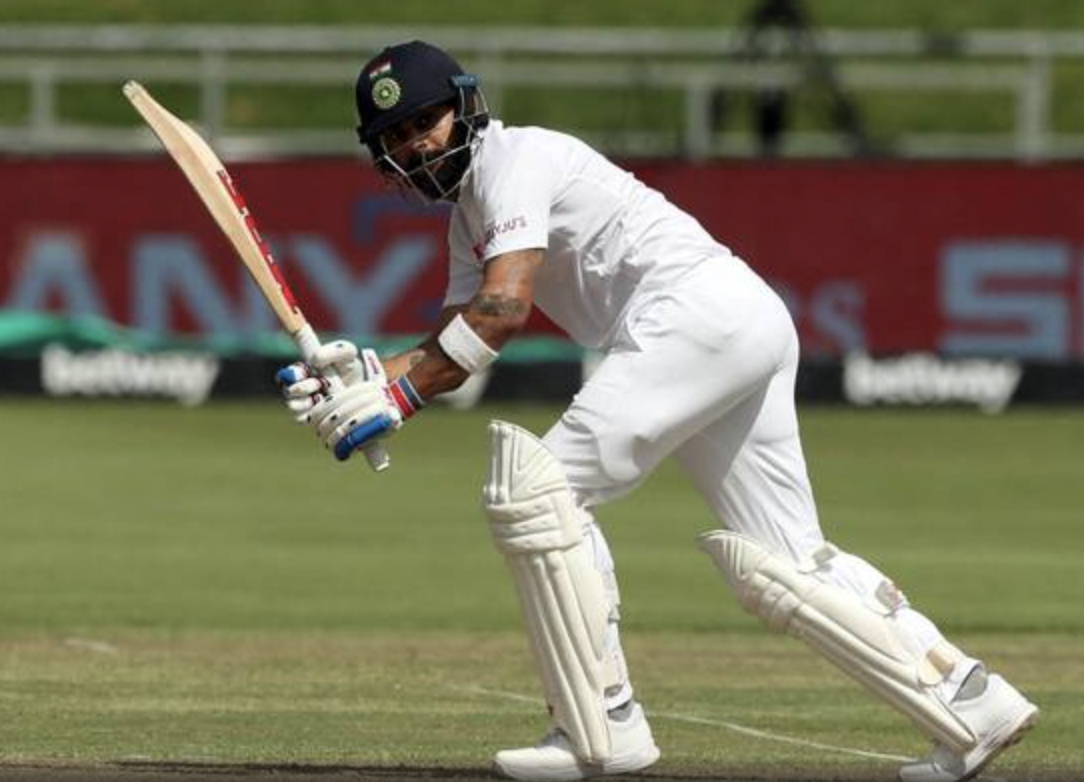 International Test Match Series Day 2 of 5, third Freedom Test at Newlands in Cape Town.
 India  223 ao off 77.3 ov  Virat Kohli 79 off 201, 12 fours, 1 six, Pant 27 off 50, 4 fours, Pujara 43 off 77, 7 fours, Rabada 4-73, Olivier 1-42, Jansen 3-55, Ngidi 1-33, Maharaj 1-14.
South Africa  37-2 off 15 ov  Maharaj 17 off 32, 3 fours,  Bumrah 2-6.
South Africa trail India by 186 runs with eight wickets remaining.
Indian skipper Virat Kohli top scores with 79 and helped India reach 223. South Africa's  seamer Rabada playing in his fifth test took four wickets and left arm-seamer Jansen picks up three. Batting  with a cloud cover was challenging  on a pitch sported with grass which helped seam movement and bounce. Kohli who walked in at 33 for two after the fall of Mayanak Agrawal's wicket in the 13th over was the ninth batsman dismissed at 211 when Kagiso Rabada snafred him  outside off. Kohli began by cover-driving left-armer Marco Jansen,  and then cover-drove Rabada with his immaculate footwork, balance and timing. India was jolted at the start with KL Rahul made to play deliveries a lot closer to his off-stump, sccummed to a Duanne Olivier ball that landed short and bounced around his off-stump. Rabada, bowling a teasing line fot 4-73 and Jansen taking 3. Pujara and Kohli began rebuilding the innings with Pujara mixing caution with aggression. Rishabah Pant gave Kohli support and applied himself, adding 51 valuable runs with Kohli for the fifth wicket.
India hit back with Jasprit Bumrah who moved the ball across the left-handed South African skipper Dean Elgar to have him caught at first slip.
At stumps South Africa  on Day one of the third Freedom Test at Newlands in Cape Town was 17 for one with nine wicket remaining with decider on the boil.