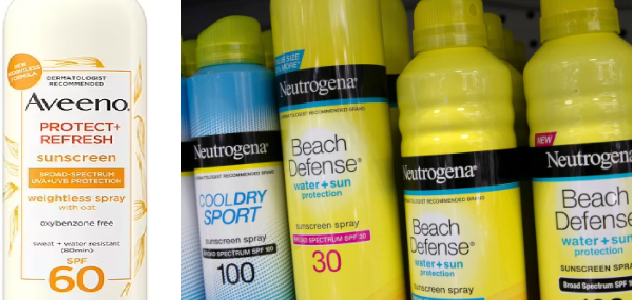 Johnson & Johnson recalls Neutrogena and Aveeno sunscreens after it discovered Benzene levels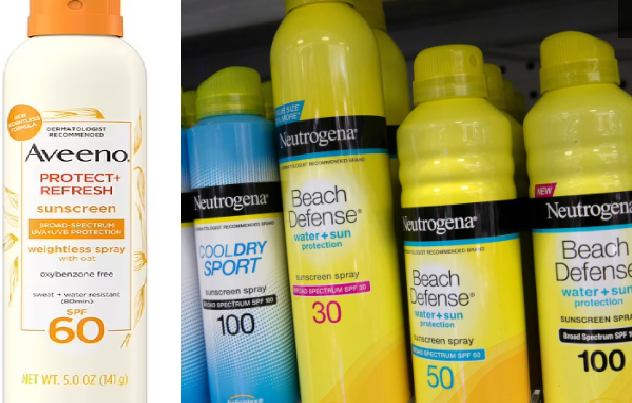 Johnson & Johnson announced voluntary recall of five aerosol sunscreens due to low levels of Benzene, which can cause cancer with repeated exposure.
The company issued a statement announcing a voluntary recall and urged customers to discard the products if they had already purchased them. The Neutrogena aerosol sunscreens that have been recalled are the Beach Defense, Cool Dry Sport Invisible Daily and Ultra Sheer varieties, In addition to Aveeno's Protect+ Refresh spray sunscreen.
Consumers can receive a full refund by calling Johnson & Johnson's Consumer Care Centre at 0800 022 4222 (UK) or 1800 812 100 (Eire) during business hours.
"While benzene is not an ingredient in any of our sunscreen products, it was detected in some samples of the impacted aerosol sunscreen finished products" the pharmaceutical giant said of internal testing, "we are investigating the cause of this issue, which is limited to certain aerosol sunscreen products."
A human carcinogen, benzene can potentially cause cancer depending on the level and extent of exposure.
Centres for Disease Control and Prevention said benzene is a highly flammable substance that can damage the immune system and can cause cells to not work correctly. It can be absorbed through the skin, in halation and orally.
Johnson & Johnson also warned customers about the dangers of melanoma and the importance of wearing alternative sunscreen.