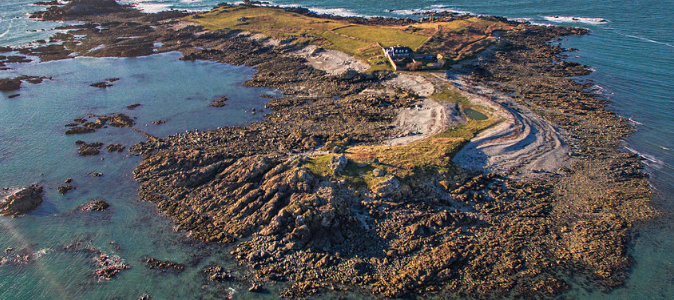 Lihou Island is seeking a new janitor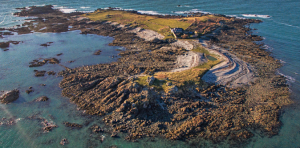 Lihou Island surrounded by the Atlantic ocean, about 500m off the west coast of Guernsey, owned by the States of Guernsey, is seeking a janitor to maintain and run the island's only house and natural swimming pool and the nature reserve's wildlife. They are offering the successful candidate a tractor for a company car and a chance to live off grid.
Lihou is only accessible by walking across a causeway at low tide and can be cut off for days at a time. The house was built in the 1960s and became derelict a few decades later, before it was refurbished by the Lihou Charitable Trust in 2005.
Lihou has a rich history with monks from Mont St Michel as the earliest known settlers, who built a monastery in the 12th century – the remains of which can still be seen as they tried to convert the Guernsey's pagan community.