Matthews's unbeaten century for Sri Lanka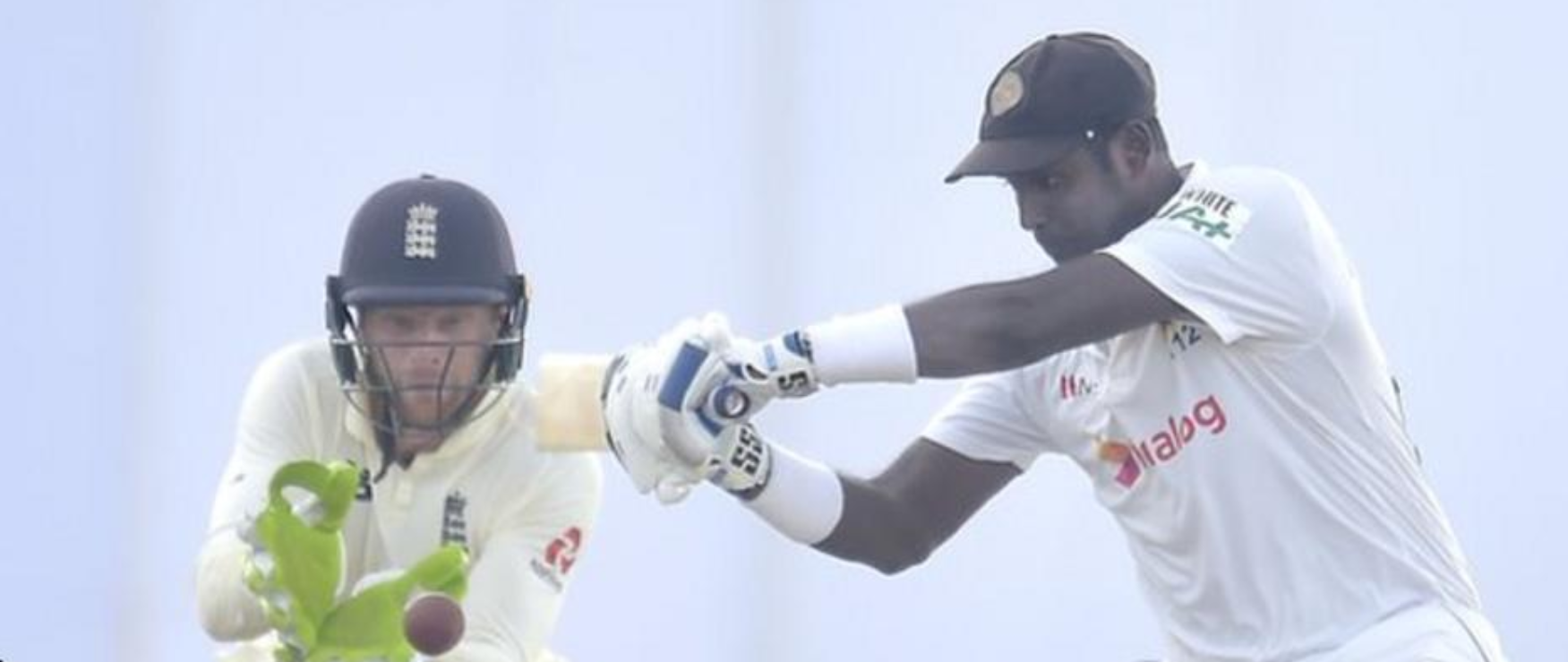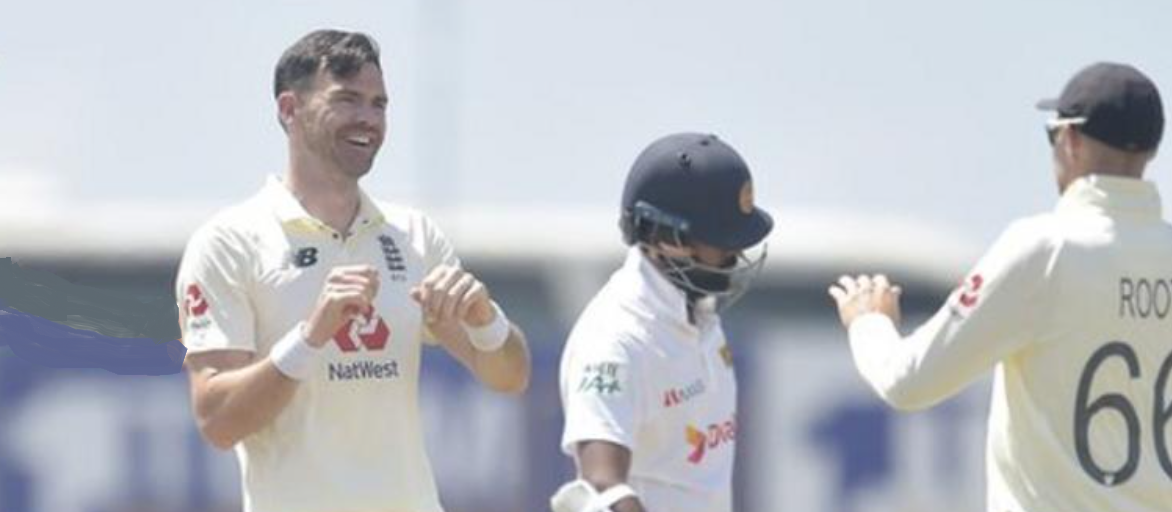 International Test Match Series – Day 1 of 5 at Galle  England lead series 1-0 in two-match series
Sri Lanka  vs England
Sri Lanka first innings, 229-4 off 87 ov, Thirimanne 43 off 95, 5 fours, Mathews 107no off 228, 11 fours, Chandimal 52 no off 121, 4 fours, 1six, Anderson 3-24, Mark Wood 1-47
Angelo Mathews, the 33-year-old veteran of 380 matches spanning 12 years,  scored a timely unbeaten century 107  off 228, hitting 11 fours for Sri Lanka, his 11th Test hundred, third against England, and first at Galle, as Sri Lanka closed on 229-4.  England's bowlers battled hard on the first day of the second Test in Galle. Mathews put on 117 with captain Dinesh Chandimal who made 52 before being trapped by Mark Wood.
Angelo Mathews said "I got into a rhythm in the second innings of the first Test  ( scoring 71 from 219 balls) so I thought " I can get a Stuart I'm not going to give it away". I had to work extremely hard. They gave us nothing, but we are 229-4 and we cannot give it away now".
Crucially, Mathews survived seven overs with the new ball at the end of the day to give himself chance to move Sri Lanka to a respectable first-innings total at Galle on day two.
Earlier, Anderson who started the second test with a maiden strike with the second ball after lunch, Perera tries to launch Anderson, who is now round the wicket over long-on and edges its and Root takes a fine catch above his head at slip, Sri Lanka is 7/1. Oshawa Fernando who has been brought into the side for Kusal Mendis plays back to a length delivery chopping the ball onto his stumps Sri Lanka 7/2. At lunch, Sri Lanka batted well with Thirimanne and Mathews to reach 76/2. The second ball after lunch Anderson strikes again for England as he gets on to hold hits line and Thirimanne gets a think edge through to the keeper and Sri Lanka   78/3.  Matthews hangs back of the short ball to pull two from outside off then raises his fifty with a rushed pull fine for Chandimal cuts leach away for two bringing up his half-century.
With both spinners Dom Bess and Jack leach ineffective, it was up to the pace of Mark Wood and James Anderson to backup England bowling.