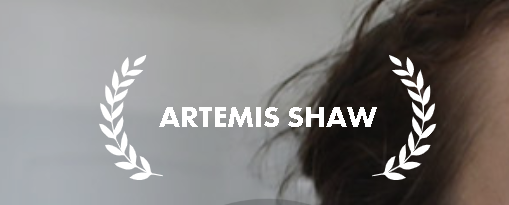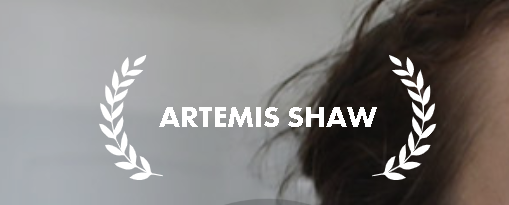 "Me Too Brigade" get surprised by Artemis Shaw's "Real Talk" short film.
Handsome American Music Producer with a fan club, Ben Tito is accused live on television by upcoming singer-songwriter Natalie Ballina of a sex crime against her during a recording session.  There is more than one twist as Natalie boldly states that during recording, that much loved Ben Tito performed something unusual and unforgettable whilst she was putting down her tracks., With a captive audience in the studio, what Natalie says happened is shocking and naughty.  However, Ben Tito fires back and says he has sought counseling for any sexual misdemeanors he may be guilty of and that his mother confided in him she was sexually harassed when she was young.  As a complete surprise to his accuser – Natalie, he lets her know that he has organised a remix of her song. "The Heart of The Phoenix" and she is to perform it live on the show which she does.
As a kind of tongue in cheek joke or reposted at the previous scene, the producer on the show says the next person in the hot seat on her live show will be a specialist in halitosis or bad breath.  This quickly draws you back to Natalie and her accusation against Ben as though the sex act he performed at a distance might have been due to her foul breath or not?  I did not write the script but this is what occurred to me.  Natalie also hands something strapped inside her skirt to her leg as she is leaving the studios which may contain a mike – but it was on television so why would she do that?  There is no explanation for this gesture.
This topical film is a recipient of the NYC Women's Grant and was due to premiere at Sarasota Film Festival but due to the Coronavirus outbreak, the festival has been postponed. The film was also selected for the First Run and Annapolis Film Festivals.
Writer/Director Artemis Shaw is a Greek-American filmmaker and educator. Shaw's scripted and documentary films have premiered at Seattle International Film Festival, Maryland Film Festival, and Sarasota Film Festival and also online on Short of the Week and NoBudge. She holds a BA Columbia University and a dual MFA/MBA in Filmmaking from NYU and has taught at Tribeca Film Institute, Museum of the Moving Image, and the NYU Production Lab.
Producer Kate Stahl is a producer who currently manages creative development, film financing, and programming at the NYU Production Lab. She previously was the Managing Director and Producer of Extant Arts Company and currently sits on the boards of The Circle Theater of New York and Torn Out Theater. She graduate from NYU's dual MBA/MFA program and holds a BA in American Studies from Barnard College.
Producer Sam Kaminer is known for short and feature films including Mechanical Heart, Hotel Crucible and Dear Claire. Kaminer has built a career supporting a powerful cadre of up and coming filmmakers and artists in New York City and beyond.
Cinematographer Charlotte Hornsby is a New York-based cinematographer and director who worked with Solange Knowles for her PUMA collection. Charlotte went on to shoot and direct Beyonce's video for the 2015 September Issue of Vogue and an Adidas commercial for the Here to Create  a campaign. Hornsby's narrative work has garnered attention from film festivals including SXSW and Sundance where the short film Lucia Before and After she shot for director Anu Valia and Hair Wolf, the short she shot for director Mariama Diallo won The Short Film Jury Award for U.S. Fiction in 2018 and 2017.
Look the film up on Vimeo.  "Real Talk".
Penny Nair Price