New trend to attract the rich and elite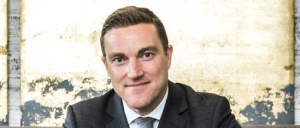 Audemars Piguet's new presence in London's Bond Street with brass plague and a small flag is tapping into the value of discretion that is inherent in the concept of luxury, like a private member's club than conventional watch shop.
Wealthy customers invited to the venue for dinner and drinks will find plasma screens and deep leather armchairs , with few selected watches on display at any given time.
 "We want to build long-term relationships with our clients rather than have something simply transactional" says Daniel Compton, Country general manager for Audemars Piguet in the UK. "We are also developing more control over our distribution rather than relying on partners."
Fans of brands can dine on the culinary creations of chefs such as Jason Atherton, venue themed around sports and music.
Last summer LVMH brand Hulbopt opened a store in New Bond Street with a VIP suite on the first floor.
 Panerai's first stand-alone store in the UK, includes VIP area for discreet consultations and direct access to one of its watchmakers.
Chopard's newly re-opened Bond Street boutique is also channelling the luxury abode vibe.