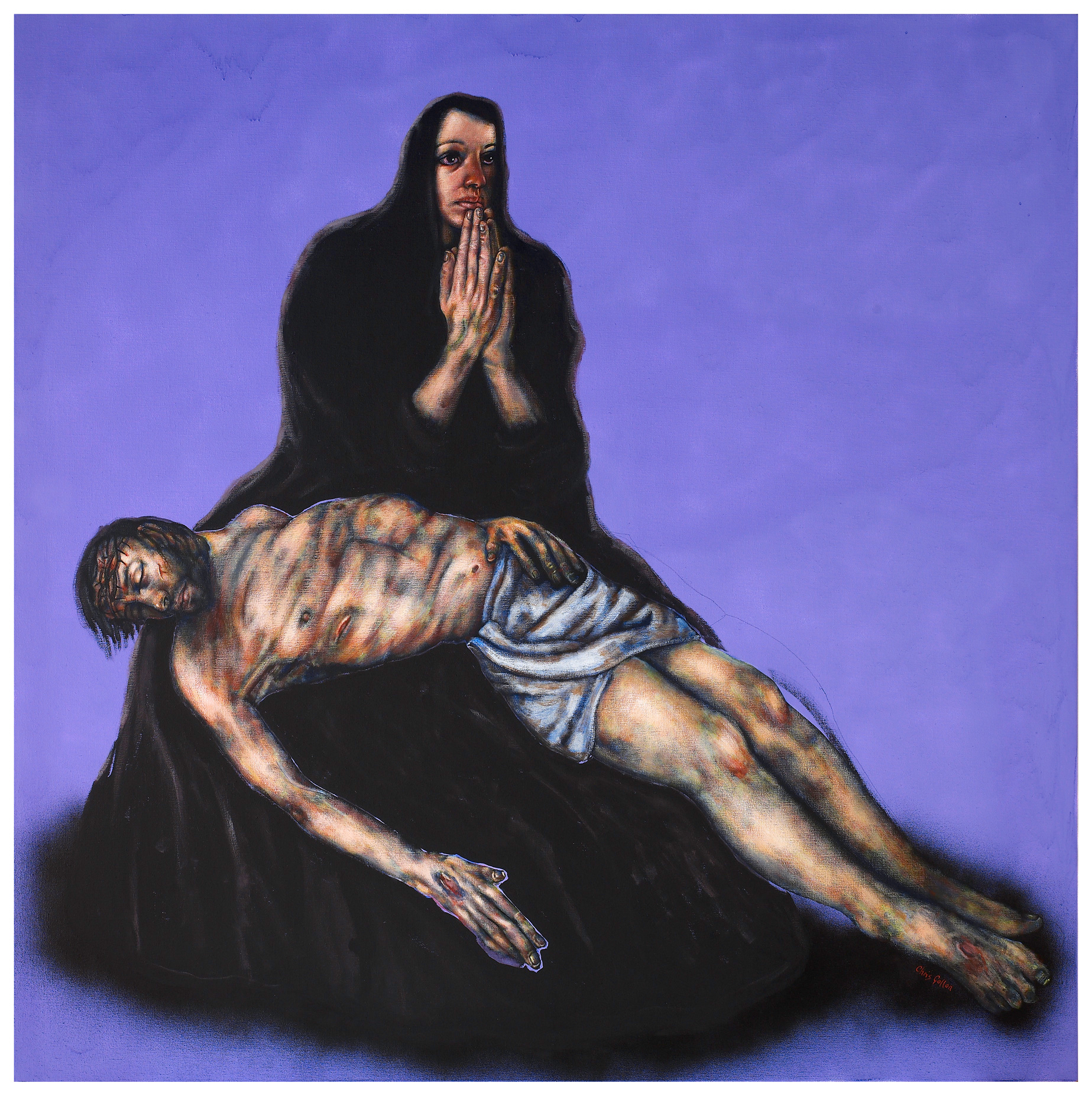 Artworks carrying the Easter Message stun viewers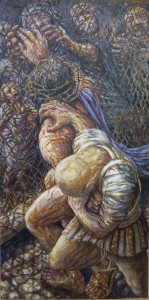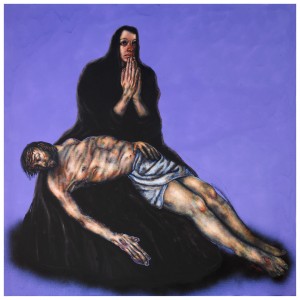 The popular Different Gallery number 14 Percy St Fitzrovia London W1 (off the Tottenham Court Road)  is showing four artists at present. Pictured here is work from the 14 Stations of The Cross –  Jesus meets his mother – 56×46 cms by Iain McKillop, ordained Anglican priest. He has produced appropriately torture-filled, angst-ridden canvases though they also convey gentleness and sympathy. He has work in Gloucester Cathedral UK and five other venues.  He has another exhibition in Southwell Minster and studied art at Kingston University before taking up the cloth and working in the Church (oil on panel).
A sculpture called Angel – 90x120x15 by David Begbie is also in the gallery.  This is a serene finely worked figurative piece of sculpture which must have taken many hours of work, and is made of mesh.
Work by Paul Lisak including Judas Escariot uses chiaroscuro which lends well to religious themes.  There are influences of Bacon in his technique and he borrows modern narrative and forms to display his interpretation of the darker side of the Easter message.  Lisak has a crucifixion painting in All Saints Blackheath (2007). Globally collected works.
Chris Gollon – Pieta – Acrylic on canvas 152x152cms  (pictured). This artist has exhibited in St Paul's cathedral with Bill Viola, Tracey Emin and Craigie Aitchison and he has works in The British Museum. His fourteen stations of the cross are on permanent display in the Church of St John in Bethnal Green. His current national touing exhibition to English Cathedrals, "incarnation, Mary and Women from the Bible" is attracting much critical acclaim in the national press.