Pope Francis visits Mosul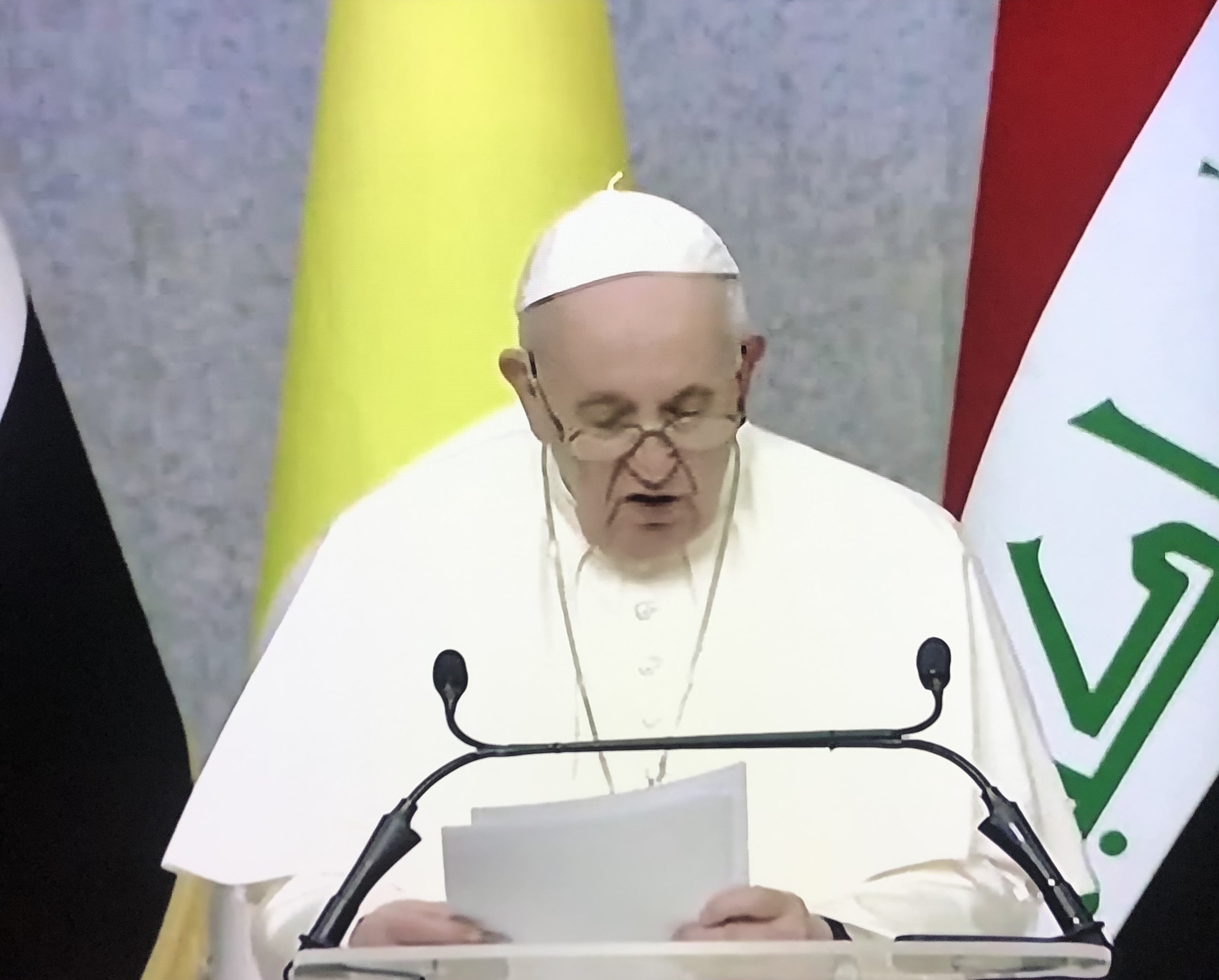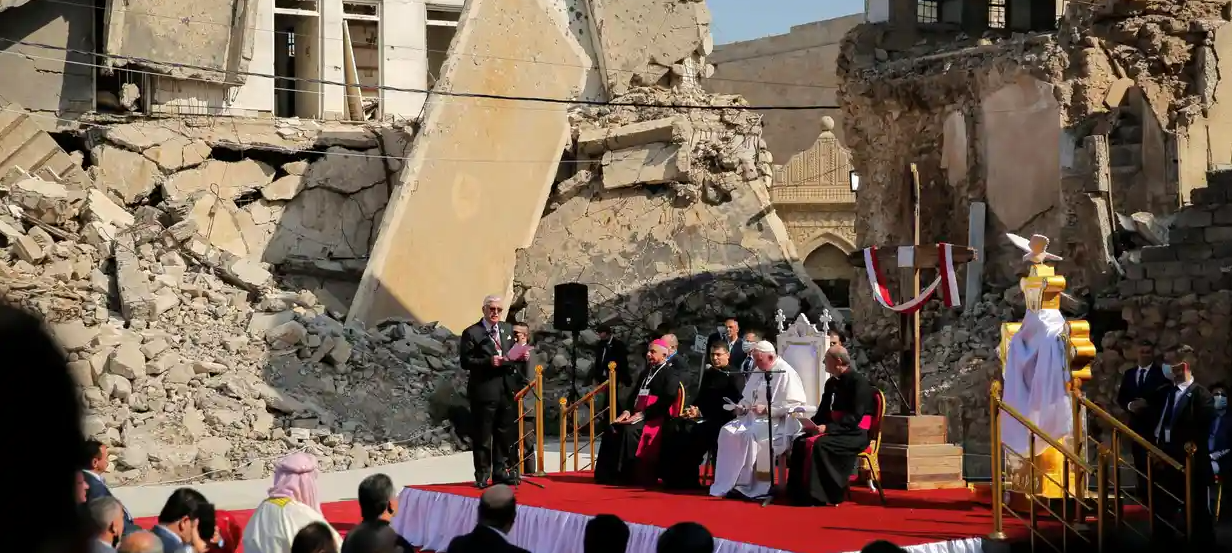 Pope Francis visits churches destroyed by ISIS in Northern Iraq on Sunday in the ruins of the churches and celebrate an open-air mass on the last day of the first-ever visit by any pontiff, healing the wounds of sectarian violence and to pray for the dead of any religion. The Pope heard Muslim and Christian residents in the ruined city of Mosul.
 The 84-year-old pope saw ruins of houses and churches in a square that was the old town's thriving centre before it was occupied by ISIS from 2014 to 2017. He witnessed dangling concrete staircases, cratered ancient churches, almost too dangerous to enter.
"Together we say no to fundamentalism. No to sectratrianism and no to corruption," the Chaldean archbishop of Mosul, Najeeb Michaeel told the pope.
Most of the city was destroyed in 2017 during the battle by Iraqi forces and an international military coalition to drive out ISIS.
The Pope said " How cruel it is that this country the cradle of civilisation, should have been afflicted by so barbarous a  blow, with ancient places of worship destroyed and many thousands of people = Muslim, Christians, Yazidis and others forcibly displaced or killed. Today, however,  we affirm our conviction that fraternity is more durable than fratricide that hope is more powerful than hatred that peace more than powerful than war".
Iraq's Christian community, one of the oldest in the world, has been particularly devastated by the years of conflict, falling to about 300, 000 from about 1.5 million before the US invasion of 2003 and the brutal Islamist militant violence that followed.
The pope flew by helicopter to Qaraqosh, a Christian enclave that was overrun by ISIS fighters, and visited a  church whose courtyard was used by the insurgents as a firing range.