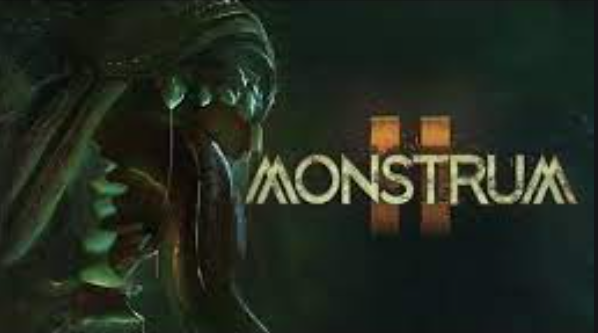 Most amazing stories have pretty average beginnings, invest in your own success, as the pandemic has forced every organisation to change the way it is run, requiring leadership to survive. Both Pharmaceuticals and supply chain management have propelled into the spotlight by the pandemic. 
In 2013, Stephanie Bazeley, and nine other university friends made Monstrum, a survival horror game, in their Dundee living room. to pursue and launch their dream careers.
The Abertay University graduates pursued their dreams, by coding the story while crammed around a desk that ran halfway into the hallway. Their efforts won them £250, 000 rewards backing by an Angel investor.
Team Junkfish formed on the Professional project module at Abertay taught by Iain Donald who continued to instill and mentor them after they graduated. The UK's oldest university program for video game hopefuls, as Abertay built a reputation that attracts students from across the country and around the world for modules such as computer arts, game applications development, computing, cyber-security, hacking, and game design and production.
The first two years are spent learning core skills and then focuses on building portfolios. In the fourth year, students are put into teams of eight and 10 to make a game based on industry contact feedback. There are about 1, 200 entry-level positions each year but about 15, 000 to 20, 000 students graduating from video games-specific degrees.
Stephanie said " People underestimate how much money it takes to make a game. Her team was able to release Monstrum in 2015, which coincided with the rise of pro-gamers on YouTube and Twitch, with famous online personalities like PewDiePie, Dashie, and Markiplier, endorsing Monstrum.
Today the company has grown to 16, call itself Junkfish, and is in the process of testing Monstrum 2 Sequel.
From time to time she will receive offers from larger games companies for a £60, 000 developer job which she has turned down.
Bill Gates dropped out of Harvard, the dream of creating an animated paperclip that would annoy would annoy millions of people across the world. Jeff Bezos was flipping hamburgers in McDonald's at age 16, imagining a company that could get everyday items to customers as quickly as the Golden Arches serves up Big Macs to its diners and you know where he got his inspiration from. Mark Zuckerberg likes the word "purpose"
and believes that we can only be happy when we are doing something to change the world or when we feel that the world needs us. If learning coding can lead to create the next Uber and bring the world closer together, you may still have some sense of purpose.
Richard Branson who had his share of failures, remembers Virgin Cola but failure is a stepping stone to success and despite a string of failures he was on his way to realising his career dreams. "people waste time dwelling on failures rather than putting their energy into another project".
Ariana Huffington believes one way to realise your career dreams is to relax and find time for other pursuits, is that you allow yourself the opportunity to unplug and recharge and renew while appreciating what is going on in the world around you. Brian Chesky, founder of Airbnb ignored advice from his parents who tried to tell him that becoming an ethical hacker isn't a good choice. Elon Musk took all the money he made from PayPal and invested it in electric cars and launching them into space, by taking spectacular risks to realise his career dreams.
"Be Greedy for your ambitions, be hungry for it, don't live on someone else's benchmark, don't compromise, don't settle on your dream. The one thing is that you will fail it is just how it is there is nothing you can do to stop that. What you do after is what will define where you go" Priyanka Chopra-Jonas Bollywood actress.