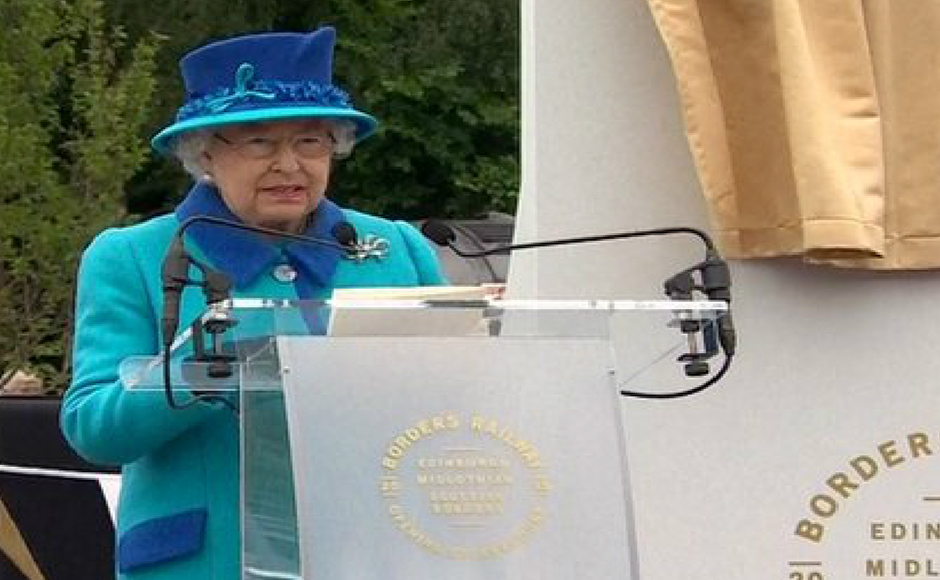 Queen Elizabeth II becomes Britain's longest-reigning Monarch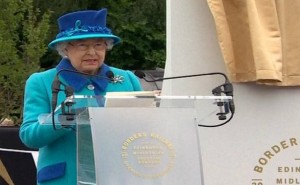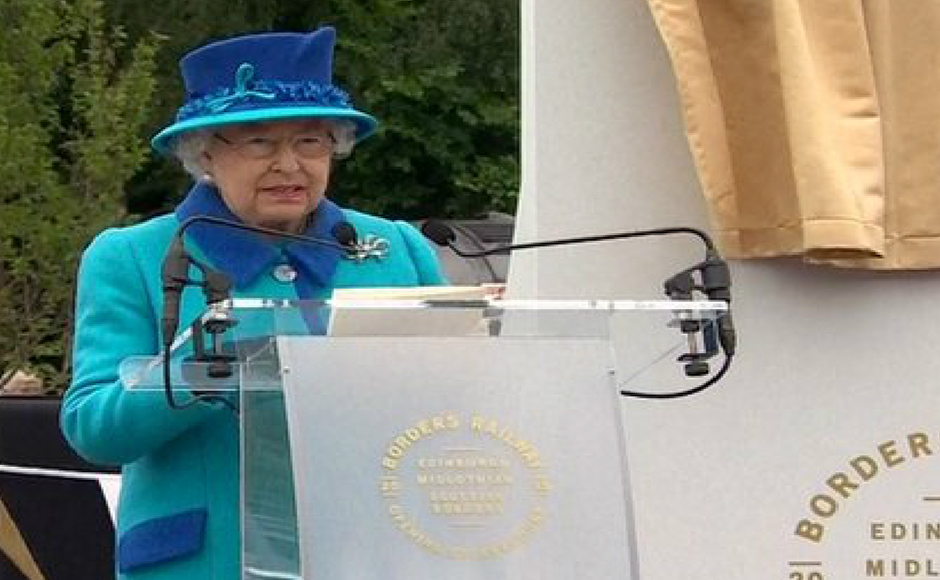 Queen Elizabeth II surpasses Queen Victoria's record of 23,226 days on the throne thanking well wishers in Scotland on this historic day. Elizabeth II has reigned for 63 years and seven months beating Queen Victoria's record.
Duke of Edinburgh and the first minister of Scotland Nicola Sturgeon accompanied her on the railway journey from Scottish capital.
She said :"Prince Philip and I are very grateful for the warmth of your welcome on this occasion. But I thank you all and the many others at home and overseas, for your touching messages of great kindness." "A long life can pass many milestones-mine is no exception".
British Prime Minister David Cameron said: "Over the 63 years, Her Majesty has been a rock of stability in a world of constant change."
Nicola Sturgeon said : " We are privileged ma'am that you have chosen to mark today's milestone here in Scotland. All of us are delighted to be able to share some of this special day with you. For those watching around the world let me say, on their behalf ma'am a simple but heartfelt thank you."
Elizabeth II is the queen of 16 of the 53 member states in the Commonwealth of Nations. She is Head of the Commonwealth and Supreme Governor of the Church of England. Born in Mayfair London, on April 21, 1926.
While Victoria ruled over an empire of 400 million people, Elizabeth is head of state for 138 million people. Queen Elizabeth's reign has included 12 prime ministers, two more than served under Victoria.
There are 2868 diamonds featured in the Imperial State Crown worn by the queen, as well as 11 emeralds, 269 pearls and 17 Sapphires.
Google also mark the event with a line at the bottom of its homepage saying: "Congratulations Ma'am".
The Queen and Prince Philip travelled by steam train from Edinburgh to Tweedbank. Where she formally opened the new £294m Scottish Border Railway.
In London, a flotilla of historic vessels, passenger boats took part in a procession along the Thames and HMS Belfast sounded a four-gun salute.