Royal Wedding: Harry weds Meghan
Royal Wedding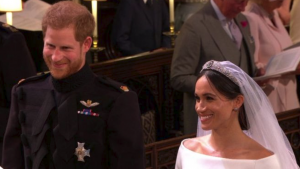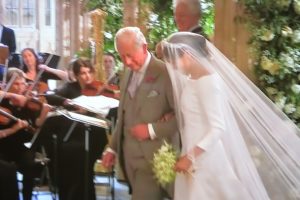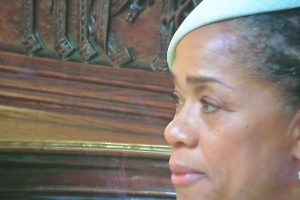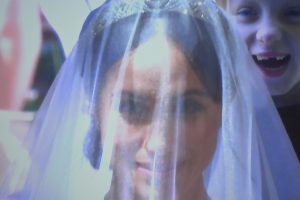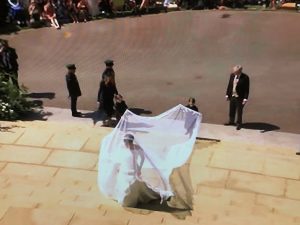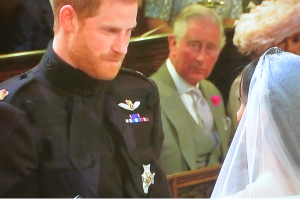 Prince Harry, Meghan and Prince Charles in the middle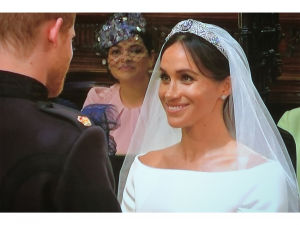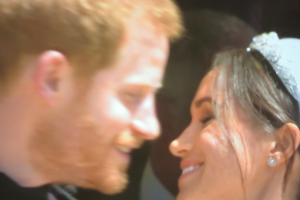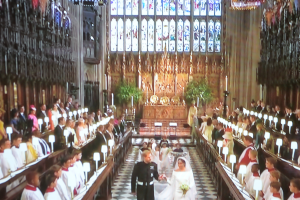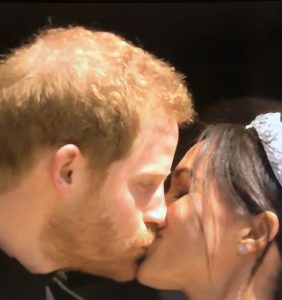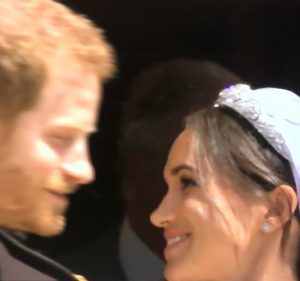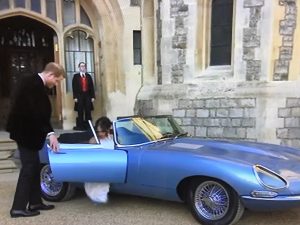 Harry (33)  and Meghan exchange vows as the couple are declared husband and wife before the Queen and 600 guests at St George's Chapel, Windsor, the spiritual home of the Most Noble Order of the Garter, the senior order of British Chivalry since 1348.
Earlier Prince Harry who kept his beard arrives at the church with William to wolf whistles said to Meghan "you look amazing", as she arrives at the church in a simple dress for her wedding.
The Queen arrives at Prince Harry's royal wedding with recovering Prince Philip. Among the other first stars to arrive are  Princes Eugenie, Princess Beatrice wearing a low key headwear, Pippa Middleton, Oprah Winfrey, James Haskell, David Beckham.
Members of the Royal family including Prince Charles and Doria Ragland Meghan's mother entered at the Galilee Porch at the rear of the chapel. Harry with his best man Prince William walked from the castle and entered via the West steps. Meghan arrived in one of the Queen's cars joined by page boys and bridesmaids on the West Steps.
The service was conducted by The Dean of Windsor, The Rt Rev. David Conner, Justin Welby and The Archbishop of Canterbury, officiated the ceremony. The Most Rev Bishop Michael Curry of Episcopal Church in Chicago delivered a sermon about love during the wedding. HRH Princess Charlotte(3), Miss Ivy Mulroney (4), Miss Remi Litt (6), Miss Rylan Litt (7), Miss Florence van Custom (3) and Miss Zalie Warren (2) were the Bridesmaids, HRH Prince George (4), Master Jasper Dyer (6), Master John Mulroney (7), Master Brian Mulroney (7) were the page boys. Philippa Craddock provided the floral design and created displays at St George's Chapel and for St George's Hall where the first reception took place. Chapel's director James Vivian will oversee the music with Sheku Kanneh-Mason, cellist and BBC Young Musician 2016, Welsh soprano Elin Manahan Thomas, orchestra conducted by Christopher Warren-Green, and musicians from the BBC National Orchestra of Wales, the English Chamber of Orchestra and the Philharmonia. Among the choral groups are the Kingdom Gospel choir led by Karen Gibson.
The royal couple will be known as the Duke and Duchess of Sussex.