Shooting star from heaven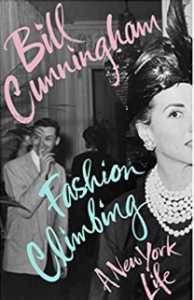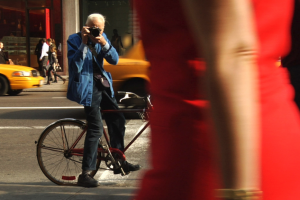 "I took New York life like a star shooting through the heavens"
Bill Cunningham, a highly respected New York Times fashion photographer and critic's  memoir discovered among the possessions reveals a life of live of beauty and exceptional surfaces.
Cunningham's early career as a milliner, Fashion climbing throws light into how its author rose to become one of the foremost style arbiters of our times, cycling in his customary blue French workman's jacket taking candid pictures for his columns24-7. " We all dress for Bill" Anna Wintour said in the 2010 documentary Bill Cunningham New York.
Born in to a  middle class Irish Catholic family in a suburb of Boston in 1929, Cunningham left his childhood that was " destiny to create beautiful woman and place them in fantastic surroundings".
When he was a boy he worked to distribute newspaper and used the wages to buy his mother a bias-cut black crepe gown. He saved and lived for Valentine's Day, Easter, Halloween and Thanksgiving, treating them like lifebuoys for his creative soul, even arranging an annual mid-summer trial-run for Christmas decorations.
 One fine summer day in 1933 he said "As my back was pinned to the dining room wall,  my eyes spattering tears all over the pink organdie full-skirted dress, my mother beat the hell out of me, and threatened every bone in  my uninhibited body if I wore girls' clothes again". The life of Cunningham  shows triumph and defiance to a world that was hostile to the back bone and a family that seemed to him thronged with shame.
At 12, his family enrolled to the Mechanic Arts High School, where he learnt to use a blowtorch and anvil. His first six months salary was saved for buying his mother a silver furs.
He left for New York aged 19, losing his family support but enjoying the infinite luxury of freedom living on a scoop of Ovaltine a day, he would run down to the Fifth Avenue to feed on the spectacular sights of window displays then run back to his tiny studio to work all night.
The New England Museum of Natural History was taken over and converted into a glamorous New York Department store  replacing grand hall that had housed blue whale with pale carpets and chandeliers, stain damask. Teenage Cunningham was put in charge of the Diors and the Adrians with an offer of scholarship to study at Harvard.
After stint in the army Cunningham found his calling making and selling hats " too mad  for words" under William J label. In the retail sector the highs and lows of hat-life included dreadful and gorgeous socialites and the day he failed to recognise Great Garbo , as he was so taken in with sleeve of her coat, an evening riding through Paris with heads and claws of his lobster costume hanging out of the taxi. When in 1960s people stopped wearing hats Cunningham 's early stint into fashion writing and Photography began.
Fashion Climbing: A New York Life by Bill Cunningham, Vintage, £16.99, 256 pages.