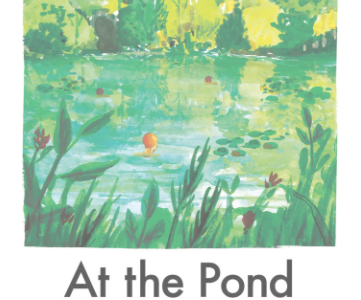 Slip into the pond to swim with dragon flies, waterlilies, willows, floating rings and rafts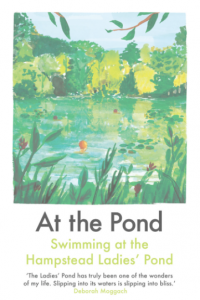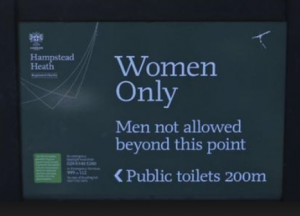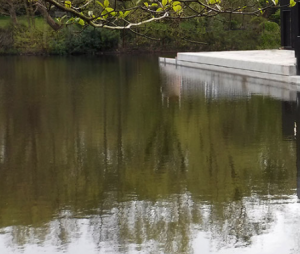 At The Pond is collection of essays by 14 women who swim at Kenwood, and grouped by season. Pond lovers include Margaret Drabble, Esther Freud, Deborah Mogach, Leanne Shapton, Jessica Lee among others.
Eli Goldstone's whose essay "like a Rat" os about the pond, but trying to find one's place in the big city. She's working as a life model – but the changing rooms are very different " It was so nice not to be looked at."  
Ona hot day, thousands of swimmers from eight to eighty plus can be found waiting to take  dip before sunbathing in the neighbouring meadows.
Moggach  has been swimming here for 50 years but speaks to no one "Swimming is a solitary activity; it's where I slip into a dream state and think up my plots".
Esther Freud describes the life-affirming sensation of swimming through the season while Lou Stoppard pays tribute to the winter swimmers who break the ice, Sharlene Teo visits for the first time, and Nell Frizzell shares the view from her yellow lifeguard's canoe.
Nina Powles' piece Small Bodies Of Water, with fantasising poetic descriptions of everything that is beautiful and bewildering about the natural world.
The Ladies' bathing ponds on Hampstead Heath are a London Institution, despite all whether conditions, and reflect on its history and present.
Have you ever swum in water so cold you can feel your blood wrapping your heart and lungs in an invisible thermal blanket this essays is a must for you. At the Pond reveals the insight and warmth even in colder months.
Occasional visitors make up the summer crowds upto 2000 people arrive and have to queue to swim. Sharlene Teo  whose debut novel Ponti published last year, had a glowing article in Vice News describing the Pond as " Chicly bucolic, both instagrammable and matter-of-fact unshowy". Every woman has right to be here and claim her space.
At the Pond: Swimming at Hampstead Ladies' Pond Daunt Books, £9.99, 150 pages Conbtributors  include Ava Wong Davies, Margaret Drabble, Esther Freud, Nell Frizzell, Eli Goldston, Amy Key, Jessica J. Lee, Sophie Mackintosh, So Mayer, Daborah Moggach, Nina Mingya Powles, Leanne Shapton, Lou Stoppard, Sharlene Teo.