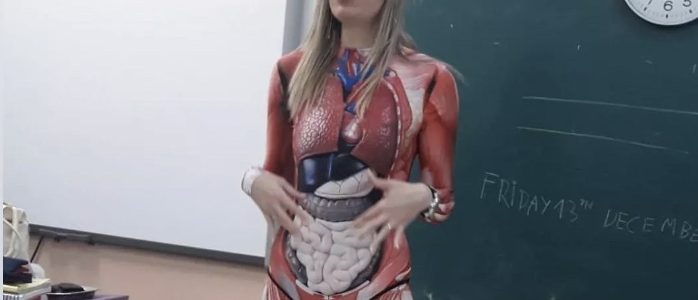 Spanish teacher wears bodysuit to teach anatomy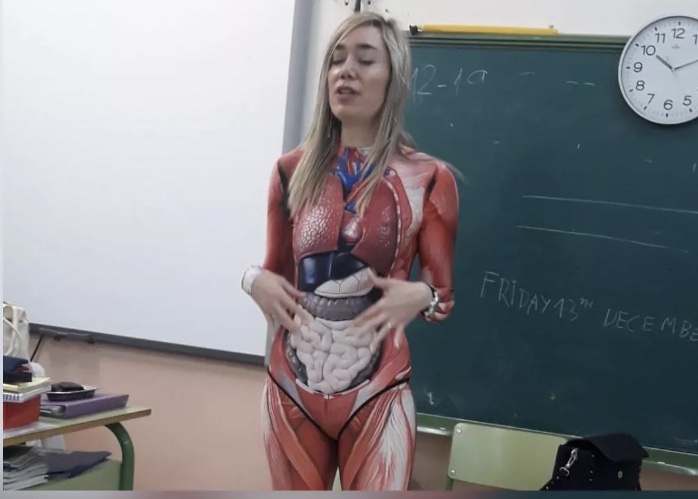 Veronica Duque, a 43-year-old Spanish school teacher, wore a bodysuit depicting human anatomy for her students to teach them about the subject.
"Knowing how hard it's for kids so young to visualise the disposition of internal organs, I thought it was worth giving it a try" Veronica said and added she found the suit online by pure chance. Miss Duque who has a teaching experience of over 15 years and presently teach 3rd graders in various subjects such as science, English and art, Social studies and Spanish further said " I regularly use props to teach my students".
The photos o th quirkily innovative school teacher attracted over 13, 000 tweets and 65, 300 likes.
The Tweet said " Very proud of this volcano of ideas that I am lucky to have as my wife. Today she explained the human body to her students in a very original way, and the kids were freaking out great Veronica" –Mike Moratinos .
She has previously taken up disguises for history lessons and used cardboard crowns to denote grammatical concepts such as nouns, adjectives and verbs.