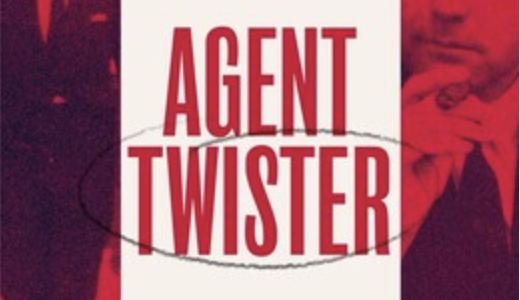 Stonehouse, the only UK minister known to have spied for Czech
Agent Twister is the true story that happened in November 1974, John Stonehouse MP, once a star in Harold Wilson's Labour government, and a former aviation and telecoms minister has sex betrayal, widespread criminal fraud and is the only known case of a UK minister spying decade-long for a Communist state, went missing in Miami, after leaving his clothes in a Miami beach cabin while he fled to Australia, hoping his family and friends would assume he had drowned. His disappearance exposes the most lurid details of his life, including identity fraud, corporate corruption, a love triangle, blackmail, and links with the Mafia. The public is gripped by this political scandal, happy to forget the strikes, IRA bombs, and rising prices that are making daily life a misery.
Stonehouse scandal ranks well below the Profumo and the Thorpe affairs in public memory, as Profumo was ultimately little more than a sex scandal decorated by high social connections and glamorous women. The Liberal leader Jeremy Thorpe did have a botched attempted murder as well as the still taboo issue of gay relationships.
Stonehouse, a major story at the time, coming just after a fortnight after the more shocking flight of the murderous Lord Lucan, A TV drama is planned to make a Stonehouse revival.
Stonehouse's various business ventures were failing and were propped up by fraud. His ten-year collusion with powerful Soviet proxies and the political consequences of his antics. He pillaged his bank accounts for his own comfort and had an affair with his secretary which titillated the tabloids, as she was only one of a number of infidelities. His work as a Czech agent was motivated by money rather than ideological conviction.
On Christmas Eve, Stonehouse is tracked down in Melbourne, Australia, where he is suspected of being that other missing Englishman Lord Lucan.  Once captured, he sought to stay in Australia playing to the newspaper storyline of a midlife crisis. 
The absurdity of the story is offset by claims of a mental breakdown and a refusal to resign as an MP, even when he was extradited back to the UK and upon charges at the Old Bailey and eventually jailed.
Agent Twister was one of Stonehouse's Czech code names, Prime minister Harold Wilson thought doubted he was dead and thought he had fled for other reasons, aware of spying rumours.
The most revealing fact is that three prime ministers, Wilson, James Callaghan, and more surprisingly Margaret Thatcher, colluded to keep his spying a secret. The first two thought of the damage it would do to their party, Thatcher initially went along with the cover-up while in opposition because she understood the claims to be unproven- a decision she kept secret even after later citing the importance of transparency in the exposure of the spy Anthony Blunt.
Stonehouse considers himself as a venal narcissist convinced of his own greatness, who seeks to flee when the realities catch up with him.
Agent Twister was written by Philip Augar and Keely Winstone, the makers of the Channel four documentary, The Spy Who Died Twice, revealing the first impartial account of this extraordinary scandal.
Agent Twister: The True Story Behind the Scandal that Gripped the Nation by Philip Augar and Keely Winstone, Simon & Schuster £20, 416 pages.