Tencent kills mobile game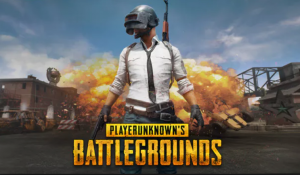 Tencent suddenly pulled the PlayerUnknown's Battlegrounds mobile game in China, migrating gamers to the less catchy and more politically correct Heping Iingying, or Elite Force for Peace.
Tencent is ditching its blockbuster PUBG, one of the money spinners, on the mainland, where it has failed to win commercial licences for many of its latest top titles.
PUBG has become its first big hit internationally, Tencent failed to earn any money from the game in China without the requisite licence.
Tencent send a message to users saying that the game which it licences from Korea's Bluehole, had been "removed for maintenance".
The  #PlayerUnknown's Battleground  Trail Service Test has Ended # was the most viewed on Weibo yesterday with 320 million clicks and 88, 000 posts.
Beijing has officially halted all commercial approvals for online games last year  between March and December,  due to grave concerns about the addictive and violent nature of video games.
Elite Force for Peace which received commercial approval last month, to drive growth this year and investors pushed shares in Tencent up 1.3 per cent yesterday in Hong Kong despite the fall for the broader market.