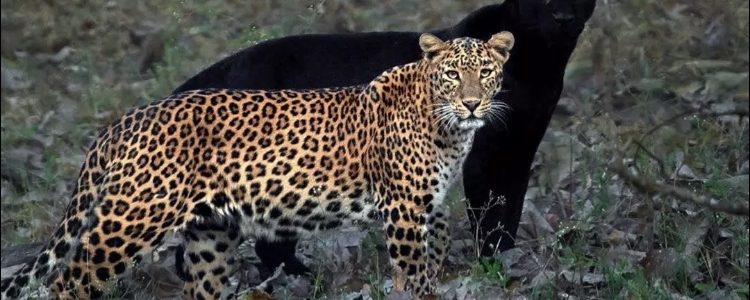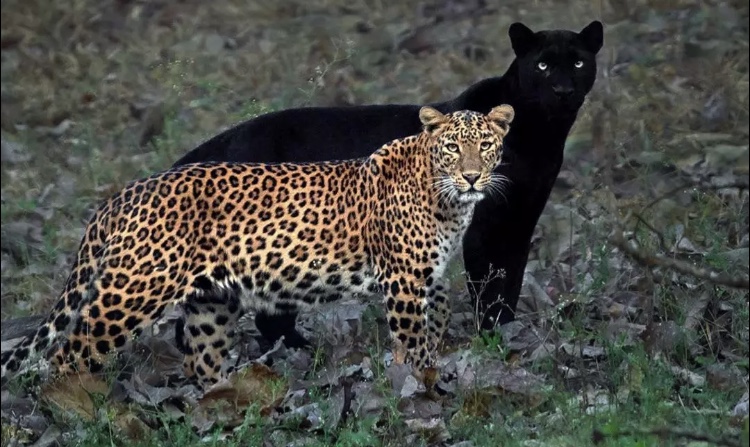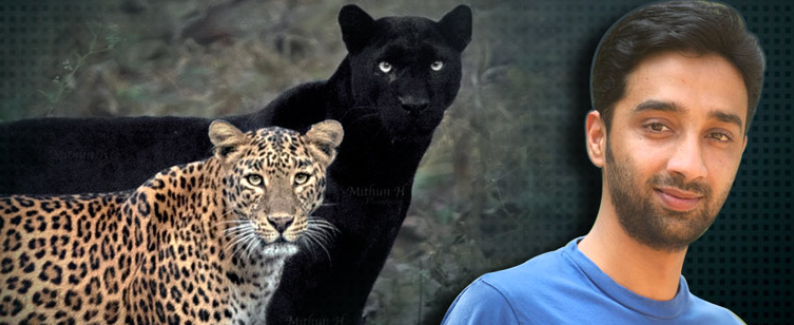 Wildlife photographer  Mithun H, whose shot of black panther leopardess went viral, revealed he had to wait for six days and night in the same spot to get the shot. " It is a fruitful though. Sayya the Black Panther and Cleopatra the Leopardess, have been courting for four years".
The Bengaluru-based wildlife photographer during the past few weeks, shot photos of a black panther roaming alone in the jungles of Kabini in Karnataka, India one of the most popular wildlife destinations comprising the south-eastern part of Nagarahole National Park which went viral on the Instagram titled "The Eternal Couple" featuring Sayya and Cleopatra.
According to Mithun's Instagram post
The Eternal Couple. Saaya and Cleopatra have been courting since 4 years now and whenever they are together it's a sight to behold. The forest comes alive as they trot nonchalantly in his fabled kingdom. Usually in the courting pairs generally it is the Male who takes charge and moves around with the female following close behind. But with this couple, it was definitely Cleo who was in charge while the Panther followed. This was shot on a surreal winter morning when a single Deer alarm led me to this breathtaking sight. #kabini #love #leopard #nikon #wild #Natgeo #mithunhphotography #instagood #instadaily #jungle #bigcat #forest #wildlifephotography #nature #wildlife #blackpanther #melanistic #therealblackpanther #thebisonresort
A post shared by Mithun H (@mithunhphotography) on Jul 19, 2020, a
 He has to wait six days to get a shot of Black panther and pantheress alongside courting triggered a controversial storm regarding the photo credit but that was soon settled.
The 31-year-old Mithun could hear the Panther and Cleopatra mating about 100 meters away in the thick undergrowth but could not see them due to limited visibility. "They made a large kill and would not move until it was over. That is where the knowledge and 12 years of experience of following and tracking the Panther came in handy. I just had to wait at one of his favourite paths since that was the place he would get her since that was the edge of his territory, and this he did after 6 days".
Mithun was working on "The Real Black Panther" for Nat Geo Wild said he did not expect the image to go viral and certainly did not anticipate the controversy that followed.
The photo created a big buzz online when it was shared on Twitter by Dr. Prayag HS (@prayaghs) saying " At Kabini Reservoir", however with no credit. The tweet got over 37, 000 likes and nearly 55, 000  retweets.
Mithun said, " Cleopatra has been the heartthrob of Kabini since 2009 while Sayya entered our lives in 2014 as a sub-adult shy cat trying to establish territory".
It's the mystery of the woods that keeps him going. "You never know what you are going to encounter at the next bend. The woods are mysterious and unlock my passion. You could be waiting for days and months and years for that picture-perfect shot. But when it happens, those few seconds are magical and to live for after all that time. That is the beauty of wildlife photography".