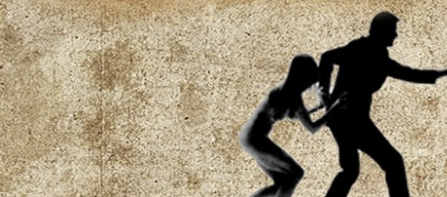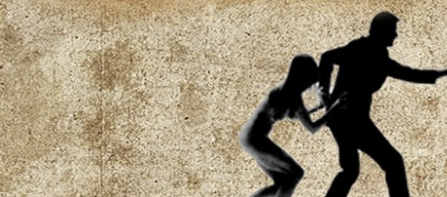 "The Spy Who Loved Him."  A  Saturn Herald Short Story by Penny Nair Price.
Daniella and Sanjay came together quite late in life.  Daniella had a grown son and grandchildren in the UK  and Sanjay was a widow whose deceased wife came from Sweden and the two sons from the  marriage had settled there and married.  Sanjay's  wife had died of a stroke and  Sanjay, being a Dr of Science had met Daniella when he got organisers to put together an entertainment programme for his scientific friends who were visiting London for a conference. Daniella – one of the organisers,  had taken a big liking to Sanjay and they had  become a romantic item.
However, Sanjay had a busy itinerary and,  for his scientific  knowledge, was invited to India to lecture for a while at a top Mumbai University. Daniella, after the  affair with Sanjay had started, had gone out to join him, and put her personally owned flat up for lodgers during her term of supporting Sanjay, outside  the UK. Together in India, there had been talk of marriage, and when Daniella said  yes – she was interested, Sanjay stayed on in India for some more months, and Daniella, returning to London,  hatched a plan to prove to herself he was marriageable material.
Daniella and Sanjay spoke frequently on the phone.  Sanjay always said he was looking forward to his return to London when it was most likely he and Daniella would marry and live in his house together.  At the time Daniella was keeping his garden, house and allotment in good condition for Sanjay's life back in London, which he had made his home for so many years.
But…..Daniella decided she wanted to know the truth about how her wonderful love Sanjay and his loyalty to her was practised before their proposed marriage union, so she hatched a plan. Knowing exactly where Sanjay  lived in Mumbai as she had lived there with him, when she came back to England, she booked an air ticket and an air b and b in Mumbai without telling Sanjay  she was visiting the city he was living and working  in. Donning a disguise when she arrived so he would never recognise her – she ascertained his movements  and followed him with her favourite possession – a 35 millimetre camera with an an extra  long lense. The air b and b had a wonderful view from her block of his fifth floor flat including the bedroom from her ninth floor short let. She'd already visited it before leaving India.  Daniella was an organised lady when hatching a plan!
It wasn't long before Daniella  had the evidence she needed to cause Sanjay just a little bit of embarrassment on his return to the UK. He had met a lady outside the University and they had walked together to the beach where they sat on the sand and ate kulfi – Indian ice cream. Having finished the ice cream, Sanjay had put his arm round the lady's shoulders and kissed her, after first looking right and left to ensure no one was looking.  Daniella had to duck down behind the bush to make sure his eyes didn't stray to her and her lense – successfully, luckily.   From behind a bush, Daniella was photographing every  move they made and satisfied with that day's pics went to her B and B to eat and rest.  Wiping a tear or two from her eyes, she viewed the pics on the camera, and made sure it was right by her on her bed when she went to sleep for the next day's spying activities.  The woman in the picture was a lot younger than Sanjay but the actual kiss was the proof that they were a couple  –  Daniella  was certain.
Wearing all black with a hijab and burkha with a black bag to carry the camera and other necessities for the day,  the next morning  Daniella scooted off to the university and found out which building Sanjay was lecturing in from the notice board. He had no afternoon lectures that day.
Waiting for him discreetly to appear from the ground floor entrance at lunchtime, she was miffed to find he met up with the lady he had been with yesterday – right outside the building!  She followed them at a discreet distance and got a photo of them entering the apartment block where Sanjay was residing. Daniella rushed back to her flat and rearranged the washing she had on an airer on her balcony, she managed to prop her camera with telephoto lense up so the lense was peeping out just enough for her to get a bird's eye view of Sanjay's flat.
Within minutes the mystery woman came out on the balcony opposite scantily dressed and drinking what looked like sangria or wine.   Sanjay appeared with two bowls of salad and another glass of liquid on a tray and putting the tray down, wrapped himself round the woman giving her a lingering kiss on her mouth.  Daniella busily pressed the camera button and had a quick look to see if the blinds were down in the bedroom. No they were open!
After more than half an hour, and with Daniella wringing her hands with frustration and rage, wiping hot tears from her face, hidden behind the clothes airer  she moved the camera slightly so it produced a bird's eye view of the bed in Sanjay's flat's bedroom.  Her sad plan of shaming her husband- to- be suddenly blossomed into a secret war Daniella would have with him on his return to England when she saw Sanjay and his "bit on the side" lie down on his bed clutching each other with a rigorous intensity and passionately deeply kissing before Sanjay got up and closed the blinds .
Daniella checked her photos and decided she had all the proof she needed and then remembered Sanjay would be calling her that evening which he usually did on her landline. That had been all part of her plan to ensure he didn't suspect her spying tactics on his spiteful deceit. He would just have to wait and try again.  She would make an excuse that she was helping a relative with cleaning and shopping.
Of course Sanjay would find her unavailable but tomorrow she would be back in London andshewould phone him.Packing her bags for her return journey, she continued her planning, including  that she would not say a word to Sanjay about her pictures until the end of his lecture contract when he was home in London and when she could get the printed- off pictures out and show them to him in herflat.
Packing her black robes and hijab and burkha  Daniella bathed and had supper.  In the early morning   she donned some glamorous summer attire and rode in her booked  taxi for an early flight from the airport.  Strangely when she arrived there,  Daniella felt almost euphoric – just as if really it was a weight off her mind that she would not be getting married anymore after her personally orchestrated showdown to be.
With the nagging worry about Sanjay's infidelity now proved, Daniella made friends with a passenger on the plan who was a very handsome Indian actor and they chatted on and off for some of the journey before he gave her his business card and said he would like to meet her for coffee sometime.  It was Daniella's feminine way and natural good nature and looks which led to these kind of interactions with men and in this case she said "Yes" she would call him – and she would! Somehow she thought, he too would have somebody somewhere whose affection for him was strong!  Such was life when one was on "The market"!That night  Daniella called Sanjay  and he was even more adoring than usual, telling her he had missed not talking to her on his previous call to her and was looking forward to seeing her soon as his contract ended in one month.  "You're still being faithful to me aren't you Sanjay darling?"  "Yes of course Daniella.  My heart beats only for you.  I would never ever cheat on you as you are to be my wife!"
After the call Daniella was annoyed at the sheer indulgent cheek of Sanjay and also what people at the university must think of him too  – if they had seen him with his girlfriend after Daniella herself had met one or two of his colleagues.  She caressed the business card of the man she had met on the flight then put it away in a safe place in her wallet and thought she better act soon or Sanjay would be back and it might get complicated!
Suddenly the phone went.  It was Sanjay…"Hi darling I'm coming home tomorrow! Can you come and meet me at the airport and we can stay the night at your flat!"  "Okay great" replied Daniella.  "How come you are coming home so soon?" "Well I was told the new lecturer is starting earlier than expected – well I had asked them if they could get him in sooner and they did. I will be arriving at Heathrow at 7 pm.  Wait for me there!"
Daniella raised her hands to the heavens.  Now she would have the difficulty of sharing a bed with Sanjay while she herself was just getting over jetlag. She could not possibly show Sanjay the pics she would have printed off in the morning before he had had a good night's sleep – he might have a heart attack! But her mind was made up.  She was going to finish with Sanjay and go it alone – 'til she met someone who didn't lie to her.
She picked up the phone and took the actor's business card out of her wallet and studied it carefully. Well, there would be no time for grief…she would meet him for a coffee. Maybe she would end up living in India – she loved Mumbai anyway!  Carefully she dialled the number and waited to hear his voice…..a warm enchanting syrupy drawl announced his name and asked for a message….."Hi this is the lady you met on the plane. Yes can we do coffee in The Kings Road the day after tomorrow…call me back if you're free.  This is Daniella." Suddenly a text came back.."Picasso cafe noon Thursday. Its a date!"..Daniella texted back "See you there!" then deleted it. Though Sanjay wasn't a nosy man – with his books always buried in Science, she couldn't take chances with the new man who had made her heart beat like that of a lioness!
Having had a long soak in a warm bubble, perfume and oil bath, Daniella climbed into bed.  First thing in the morning, after coffee, she rushed to Snappy Snaps and had her chosen shots of Sanjay and his woman printed off – two of each,   which raised a few eyebrows when the ones of him and his floosie on the bed snogging were printed.  She treated herself to a hearty and healthy salad  smoothy lunch and  returned to the flat to tidy up and do some laundry.
After meeting Sanjay at Heathrow, the couple returned and shared a bed of freshly washed Egyptian cotton and had a leisurely breakfast together.  With Sanjay being tired after his flight it was simply sleep – nothing more. Then  Daniella executed her plan – serving Sanjay with tea and cakes in the sitting room she once again asked him if he had been faithful  to her in Mumbai.  "Yes – of course, I've told you before – I have eyes only for you!". Daniella then said, "So what are these pictures then?" hoping strongly that Sanjay would not actually be taken ill when he saw them.
She took one set of the pictures out of the envelope and placed them strategically on the table in front of him.  "Holey moley, oh my God!" rasped Sanjay.  "How did you get those shots of me and Susannah? Oh my God!".  "You've said "Oh my God" twice now.  Why did you lie to me?  I have decided not to marry you Sanjay.  I am finished with you – for good!".
Sanjay just said "Where's my case?  Call me a cab.  I'm going back to my house." "Is that all you can say about your misdemeanours and romantic infidelities? You're not even pleading with me to take me back!". "Well" said Sanjay, "It was just a mild flirtation which I knew would end, but you don't even ask me who the girl was!".
Daniella got Sanjay's suitcase and brought it ready for the minicab which she called. "Well, I might as well marry Susanna now" bleated Sanjay.  "She said she wants to live in England."  "You pathetic apology for a future husband.  How can Susanna be safe from your philanderings also?".  "Look I don't want the magna carta reading to me.  I am going home now to do some thinking – including how you got those damn pictures!"  "That's not the point…you should apologise for lying!." Spouted Daniella.
The doorbell rang and Sanjay left to get his cab, dragging  a huge black suitcase behind him. The photos were in the breast pocket of his jacket.  He suddenly turned on exiting the door and dug his hand in his side pocket. "Oh…by the way ..I bought you these nice gold earrings.  You may as well have them and keep them as an apology!"   Daniella took the little jewellery box from him and opened it. The earrings were beautiful, but she had made her decision – she and Sanjay were not longer an item.
So..tomorrow at noon, Daniella would be meeting the enchanting Indian actor. Tomorrow was a new day, with a host of possibilities.  Today was the end of "The Spy who Loved Him" – him being Sanjay of course.  Daniella took a deep breath and thought – "I'm free to fight another romantic or otherwise day…let's see what tomorrow brings. Tomorrow is Another Day!" Who knows what a quick coffee in the Kings Road would bring in Daniella's search for true faithful love!