Weetabix in a pickle over Heinz baked beans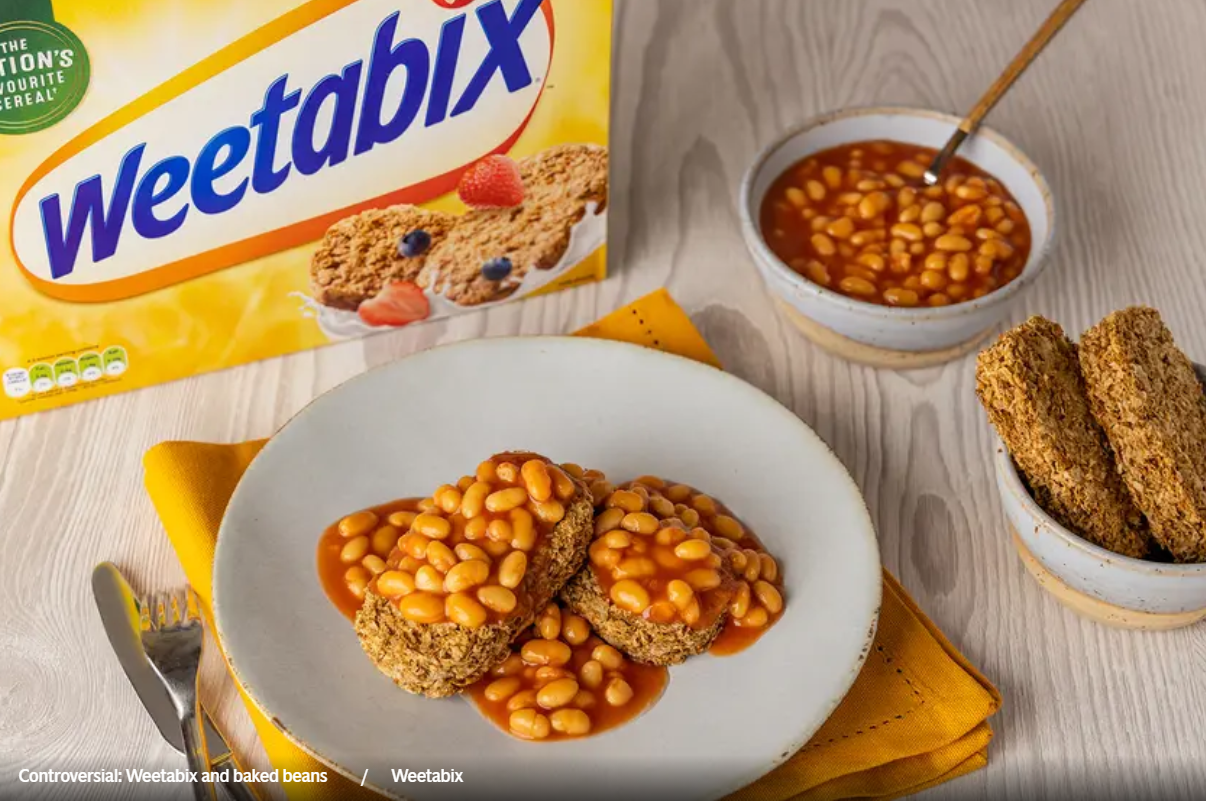 Weetabix shared pictures on Twitter of Heinz baked beans slathered over a couple of its cereal biscuits. The tweet has since been shared thousands of times.
The caption read: " Why should bread have all the fun when there's Weetabix? Serving up @ HeinzUK Beanz on bix for breakfast with a twist. #ItHasToBeHeinz#HaveYouHadYourWeetabix".
Google, YouTube, Yorkshire Tea, Amazon, Warburtons, and Lidl all shared their surprise at the food pairing to the replies to the viral tweet.
The US Embassy tweeted that the pairing was not the US-UK " Collaboration we were hoping for".
The British embassy responded with " Strong opinion from the nation that makes tea in a microwave."
Tinder declared the pairing was "not a Match" and the NHS added a comment from its Twitter account saying " That tweet should come with a health warning".
Fast food services contributed to the Twitter debate when Nando's asked: " You okay hun? DM's are open if you need to talk".
KFC responded, " Let's set aside our differences to prosecute this under the Geneva convention".
Sussex Police said "nothing warrants this" while West Yorkshire Police said, "Even though this is criminal, please don't ring us to report it."