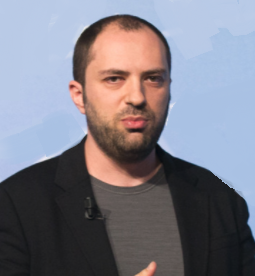 WhatsApp created by accident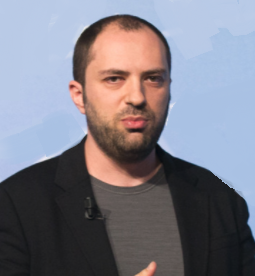 Kiev-born, Jan Koum, a Ukrainian-American internet inventor, computer programmer and  WhatsApp co-founder revealed he got the WhatsApp's idea purely by accident after missing calls at Gym, he conceived the idea of creating the messaging app after being annoyed. He wanted to create an app that could communicate to people whether he was free or not. Although he was "So happy" when WhatsApp was launched but "so disappointed" when nobody used it initially.
Eventually, WhatsApp was acquired by Facebook Inc in February 2014 for US$ 19.3 billion. Jan entered the Forbes list of the 400 richest American at position 62, with an estimated worth $7.5bn.
He enrolled himself at San Jose State University at the age of 18 and simultaneously worked at Ernst & Young as a security tester and in 1997, was hired by Yahoo as an infrastructure engineer. He applied and failed to work on Facebook.
He was part of a group of hackers called w00w00, where he met the future founders of Napster, Shawn Fanning, and Jordan Ritter.
In January 2009, he bought an iPhone and realised that the then-seven-month-old App store was about to create a new industry of apps. He visited Alex Fishman and tow talked several hours about Koum's idea for an app over tea at Fishman's kitchen counter which was named WhatsApp, and on February 24th, 2009, he incorporated WhatsApp Inc in California. WhatsApp became popular in a short time and rest is history.