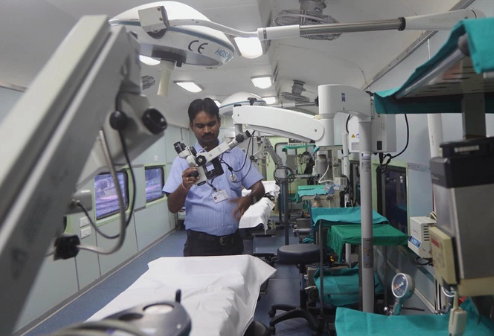 World's first "lifeline" hospital on train celebrates Silver jubilee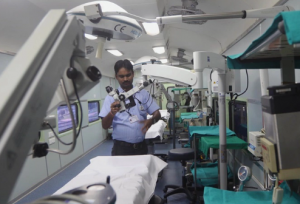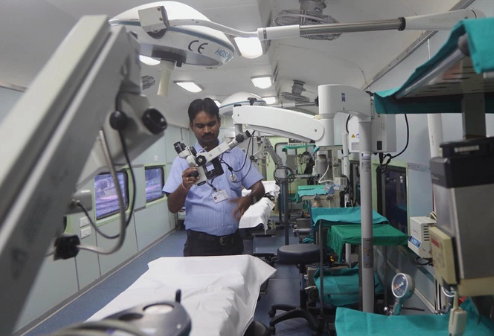 World's first hospital train, which provides medical aid to millions of people living in inaccessible areas. Lifeline Express is the flagship of Impact India Foundation which in partnership with the Indian Railways, equipped the train with a state-of-the-art operation theatre, for surgeons on board to perform many emergency surgeries and disability corrections for cleft lips and polio-affected limps, Dental services and cataract operations.  It even teaches surgeons working in remote towns the art of micro-surgery. The train has travelled to several parts of remote India including Madhya Pradesh, West Bengal and Kerala.
The Lifeline express model is being cloned in countries like China, Central Africa, Cambodia and Bangladesh.