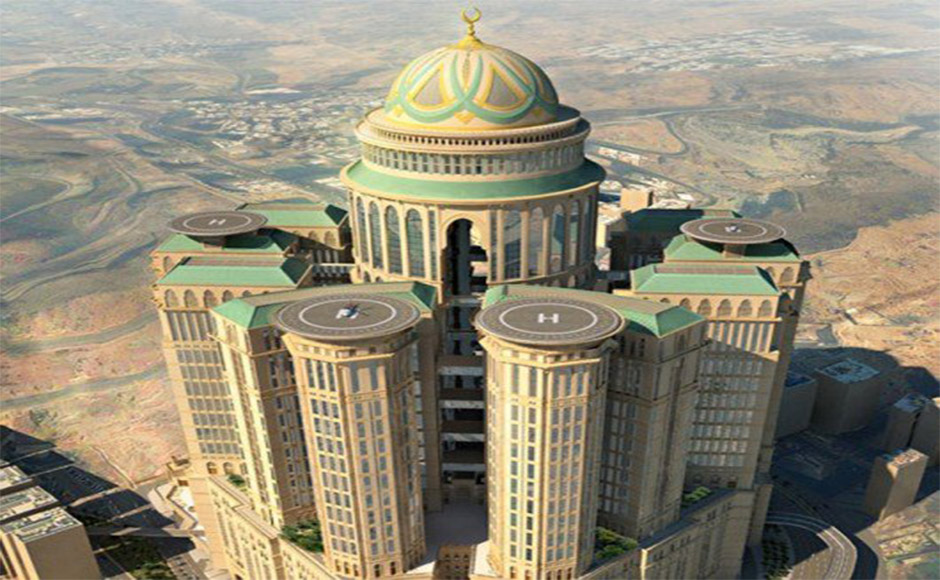 World's largest five star hotel with 10,000 rooms in Saudi Arabia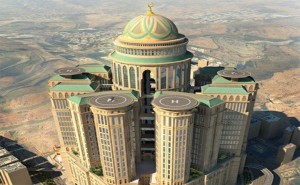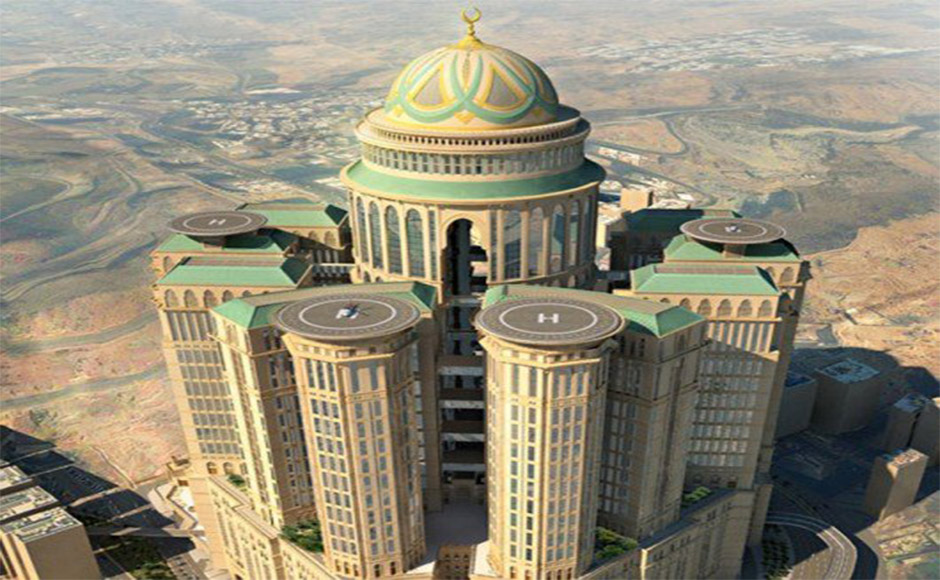 Saudi Arabia will build the world's largest hotel, a 45-storeyed structure with 10,000 rooms in 12 towers, at £ 2.3 million (USD 3.5 billion) in the holy city of Mecca.
Architect Dar Al Handasah aims to build the world's largest hotel, the Abraj Kudai hotel by 2017 and has a proposed total built-up area of 1.4 million square meter 15 million square feet, and will be set in the Manafia area in Mecca's central zone. The five star hotel modelled on a traditional fortress, will feature large commercial and retail areas, food courts, shopping mall , bus station, 12 towers, With 70 restaurants and four helipads, a conference centre and a ballroom atop a 10-storery podium and parking will be above ground due to water table level. 'We are honoured to be trusted with such a challenge. Designing hotel interiors on such a massive scale, with no operators yet in place, requires complex programming and design resourcing,' said Andrew Lindwood, head of design at Areen Hospitality, which will design the hotel's interior spaces.
Funded by the Saudi Ministry of Finance, the hotel is aimed at accommodating the rising number of Muslims who visit Mecca and other holy cities during the annual pilgrimage.
'We respond to such a challenge, without ever losing the creative essence needed to welcome and surprise the guests expected at Abraj Kudai,' Lindwood said.