£10, 000, Gold coin featuring 10 creatures which appeared in stone statues on the Queen's route to her coronation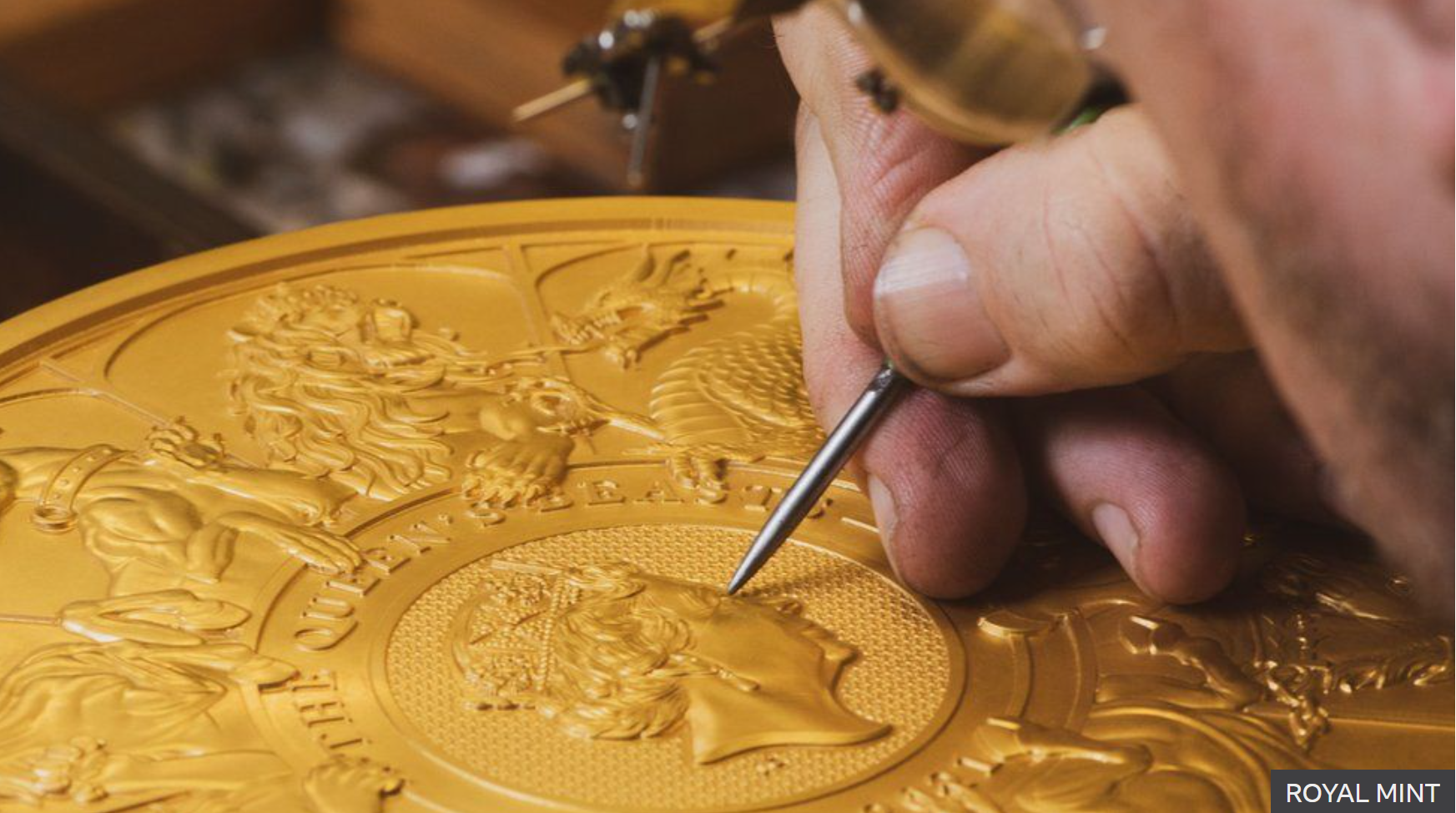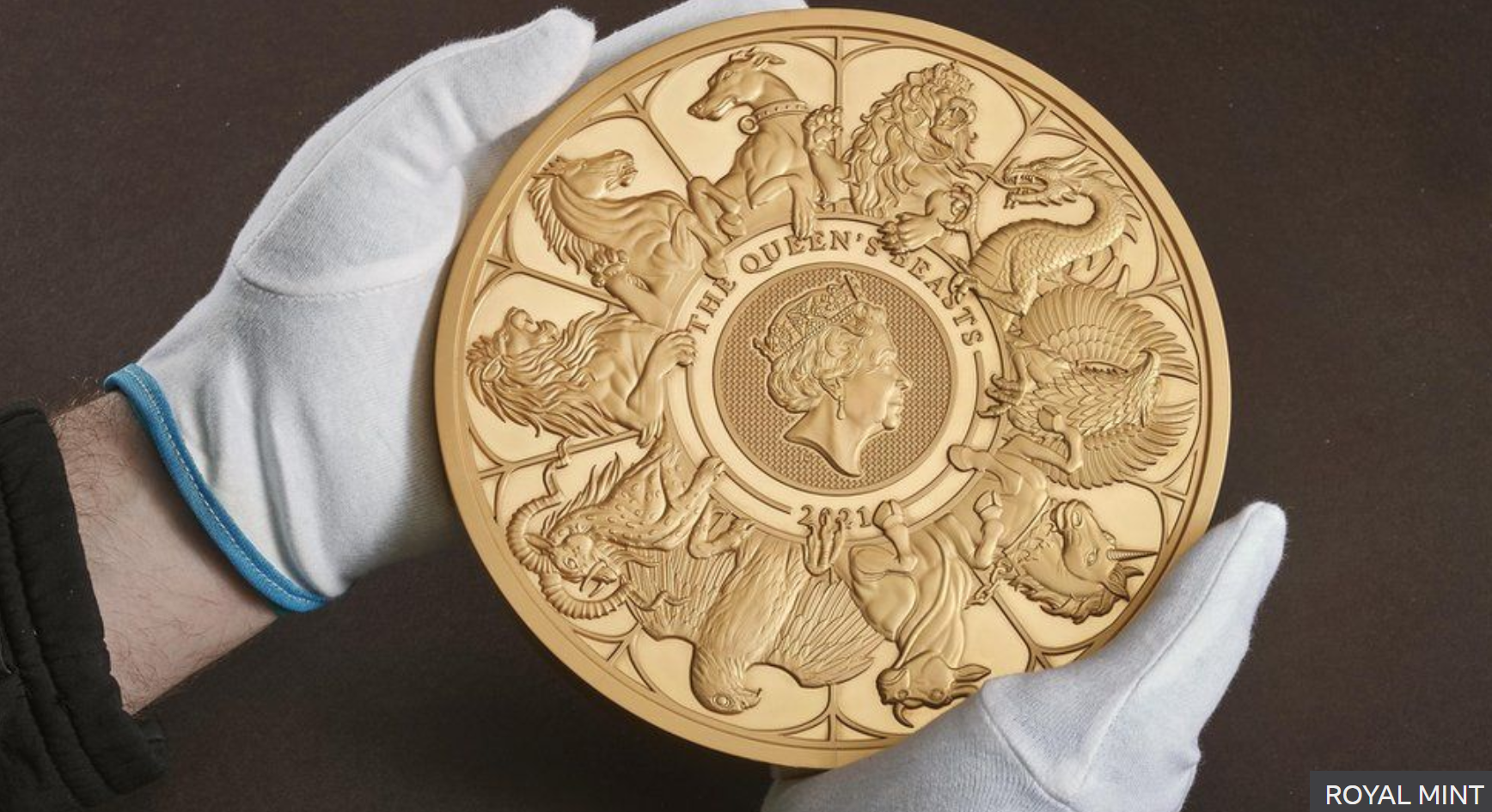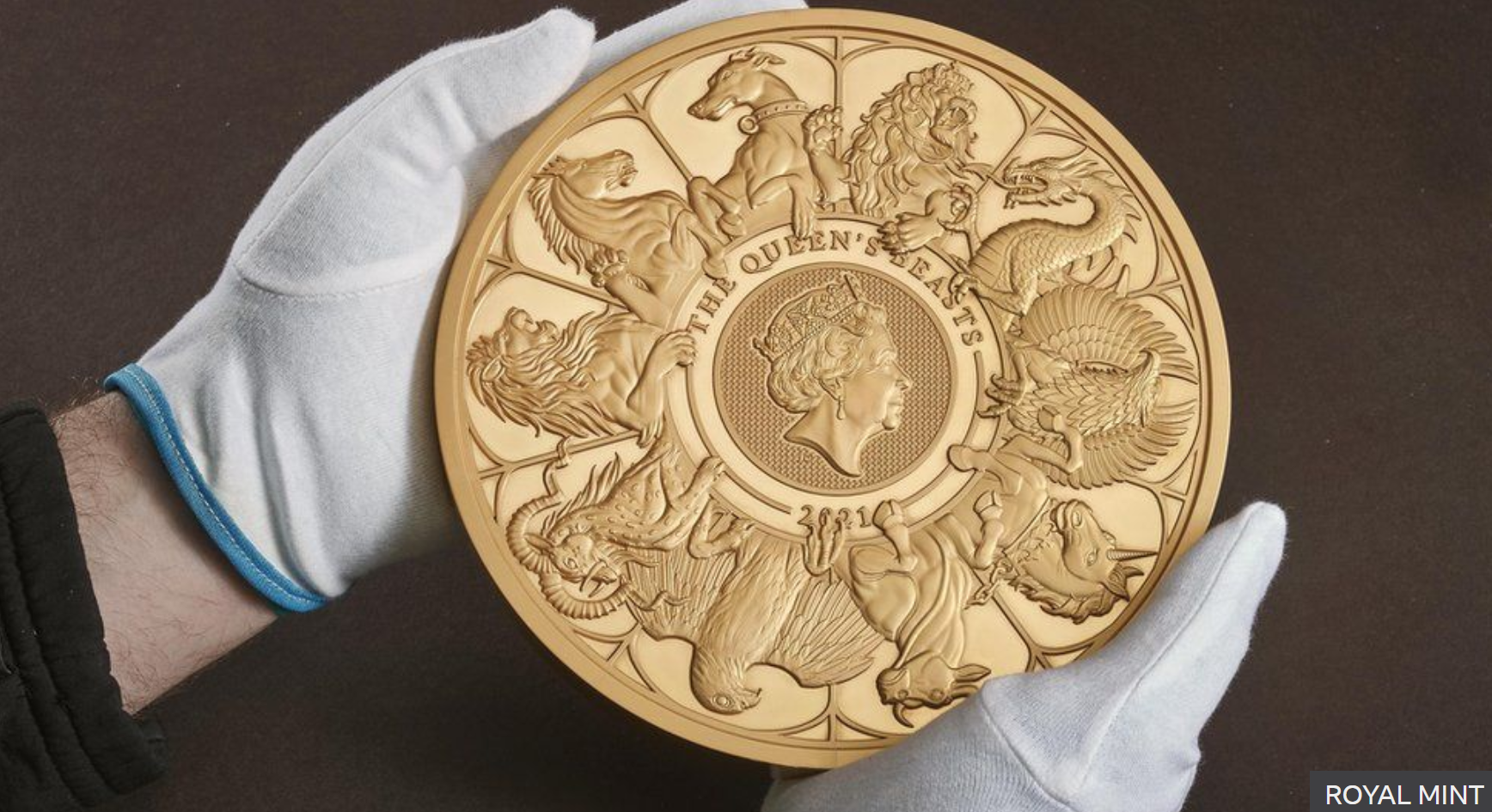 The Royal Mint has produced a giant gold coin weighing 22lb (10kg) worth £10, 000, which included four days of polishing. The  8in-wide (20cm) coin was created using traditional skills and innovative technology according to The Royal Mint.
It marks the end of the mint's Queen's Beasts commemorative coin collection, inspired by 10 stone statues that line the Queen's route to Westminster Abbey at ger coronation in 1953. Starting with the Lion of England in 2017, the collection has showcased the history and symbolism of each creature in turn.   The coin also reunites all 10 beasts in one design, including a lion, griffin, falcon, bull, yale, greyhound, dragon, unicorn, and a horse.
 "The Royal Mint's Queen's Beasts commemorative coin collection has grown in popularity since the first beasts were introduced in 2017 and have become quite a favourite amongst coin collectors across the globe. This coin sets a new standard for minting, combining centuries-old techniques with innovative technology to create a unique and beautiful work of art" said Clare Maclennan, divisional director of the Royal Mint.
Engraving machines at the mint's site in Llantrisant, Rhondda, Cynon Taf, were used to cut the design onto the coin, which has a  denomination of £10, 000.  A master toolmaker then hand-worked the coin, removing any marks made by the cutting process before it was polished and laser-frosted to texture the surface.