11 dead and over 300 missing in the feijao, Brumadinho dam collapse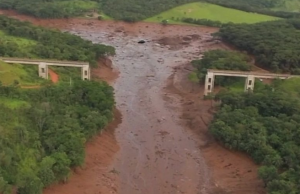 Brumadinho dam in Minas Gerais state, collapsed at an iron ore mine in south-eastern Brazil owned by Brazil's largest mining company, Vale, over 300 people are reported to be missing according to officials. The break caused a sea of muddy sledge that buried the dam's cafeteria where workers were having lunch on Friday.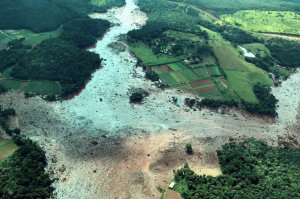 Thousands of tons of mud swept over the town of Brumadinho. The river of mud rushed to the administration building sweeping houses and building on its path in the community of Vila Ferteco.
Vale's CEO Fabio Schvartsman said "As the dam was inactive, the material was reasonably dry, and as a result, it has no power to travel long distances, the environmental part must be much smaller but the human pat terrible."
On Saturday morning according to fireman who found a bus under the mud with several bodies.
Romeu Zema, the State governor said there was only a slim chance of finding people alive as so far 11 people have been confirmed dead. On Saturday President Jair Bolsonaro flew over the disaster area ina helicopter.