Cataclysmic tradition and sex addiction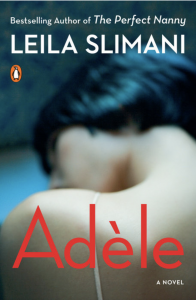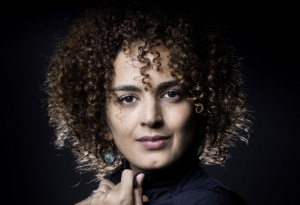 In 2015 , Leila Slimani's debut novel, an unsparing account of sex addiction, won 200,000 dirhams ( $22,000), the La Mamounia literary award ( prix de La Mamounia) in Marrakesh – a prize for French-language fiction by Moroccan authors awarded and donated by the La Mamounia hotel in the hotel where Winston Churchill loved to stay. Adele is bored and consumed by an insatiable need for sex, whatever the cost, and struggling to contain compulsion and desire, and explains her one night stands and extramarital affairs, arriving late to work and lying to her husband about where she's been, until she becomes ensnared in a trap of her own making.
 In the historic city of Muslim Arab world, a woman author received an honour for a scorchingly candid novel about sexual addiction that pushed his frankness into realms often deemed obscene.
 Slimani a journalist on a Paris newspaper and a specialist in North African affairs, married to a doctor and has a little son Lucien, published her book cheaply in Morocco and even toured campuses to discuss it female students.
 Adèle, lives through casual sexual encounters driven by her "desire to fall" and "be devoured" "like a doll in an ogre's garden".
 Slimani arouses the "prosaic vulgarity" of these dismal couplings in unsparingly lucid prose, elegantly translated by Sam Taylor. She finds images for Adele's howling loneliness in the objects and décor that witness her adventures like the discarded pair of socks, the dress that "lies sleeping on the arm of the living-room sofa" the "curved lines of mouldings and "blank ceilings" High risk sex offers a distraction from solitude. Eroticism covered everything, masked the banality and vanity of things "sex can also give her power as "mistress of magic". One face, one penis blurs into another, but she enjoys the reassuring sensation of having excited a thousand times through the desires of others. Adele pays homage to Flaubert's Madame Bovary.
Eventually Richard learns the truth and after some recrimination and fury the couple plans to quit Paris and settle in Normandy town. Adele tries to love her comfy rural prison, but she still dreams of violent sex with unknown men "until they have driven out of sorrow and that fear that lurks deep inside her"
In closing act Slimani draws Adele's hinterland : her upbringing in Boulogne, the adored Algerian father with his Arabic songs and aura of mysteriousness. She exposes the faultlines of class and culture that may deepen romantic and marital rifts.
Adèle by Leila Silmani, translated by Sam Taylor, Faber & Faber £12.99, 224 pages.