1killed after Helicopter crash lands on AXA Tower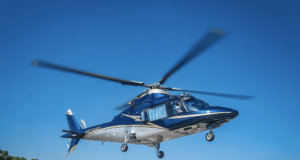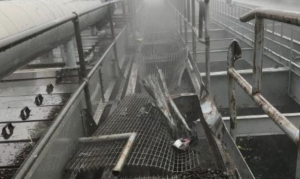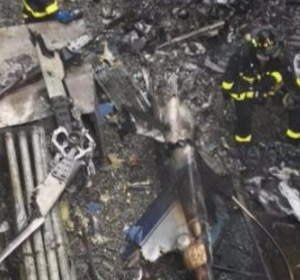 A helicopter twin-engine Agusta A109E, crash–landed on top of a skyscraper in Manhattan, which killed the pilot Tim McCormack. The incident sparks a rooftop fire, which was extinguished after some workers were rescued from the tower but none were hurt. The office building close to Times Square shook from the impact, New York Governor Andrew Cuomo said.
The solo pilot was the only person aboard the helicopter according to the Federal Aviation Administration (FAA). The incident occurred arund 1$:00 (18:00 GMT) on a rainy and foggy Monday on Seventh Avenue.
According to Mayor Bill de Blasio, there is no helicopter landing pad on the roof of the AXA Equitable tower at 787 Seventh Avenue where the aircraft crashed.
The building is about half a mile from Trump Tower, and airspace has been under a flight restriction since Donald Trump became president.
The National Transportation Safety Board is investigating the incident.
Last month a helicopter crashed into the Hudson River, falling short of a heliport and five people were killed in 2018 when a sightseeing helicopter plunged into the East River.