Hugging tiger wins the wildlife photo award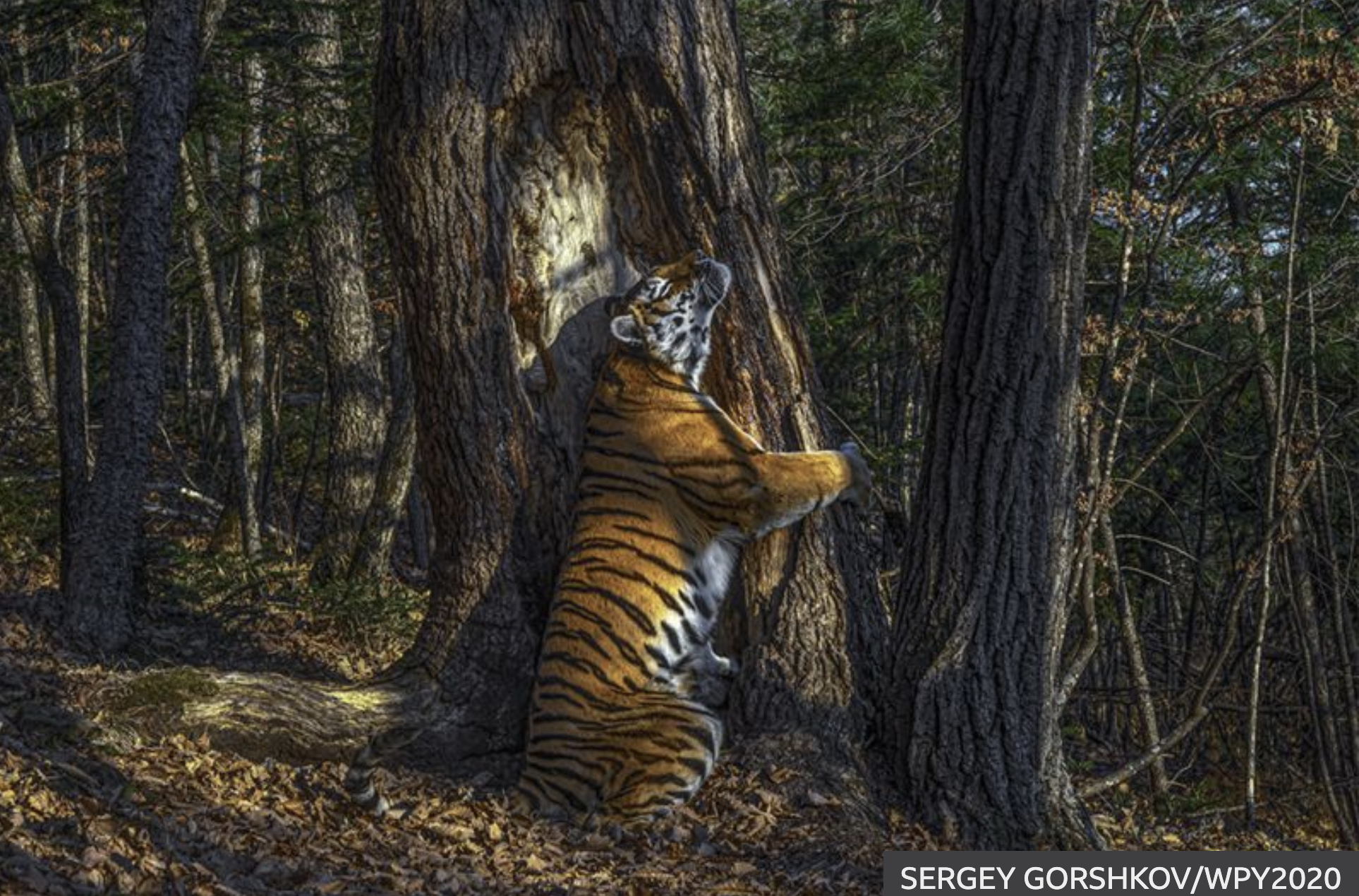 Sergey Gorshkov's photograph of a Siberian tiger one of rarest creatures on Earth  taken in the deep forests of 'Russia's Far East won him the title of Wild Photographer of the Year.
The female tiger is seen embracing a tree, rubbing herself up against the bark to leave her scent and mark territory in Leopard National Park.
"The lighting , the colours, the texture – it's like an oil painting", says WPY chair of  judges Roz Kidman-Cox.
The camera was set up for months  waiting trigger automatifally when a tiger came by. Sergey did know where he'd be most likely to frame the aminal and that's where the skill of an experienced wildlife photographer comes into play.
Eastern Russia's tigers were hunted to near-extinction and probably now number only a few hundred individuals.= and with their prey mostly deer and wild boar diminished in numbers, Amurs must range over vast distances to find food.
Sergey's grand prize award was announced by Her Royal Highness The Duchess of Cambridge and TV presenters Chris Packham and Megan McCubbin during an online event organised by London's natural History Museum., which runs the WPY competition which is now in its 56th year.