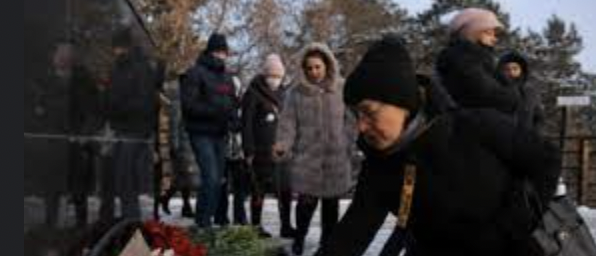 52 killed by gas explosion in a mine in Siberia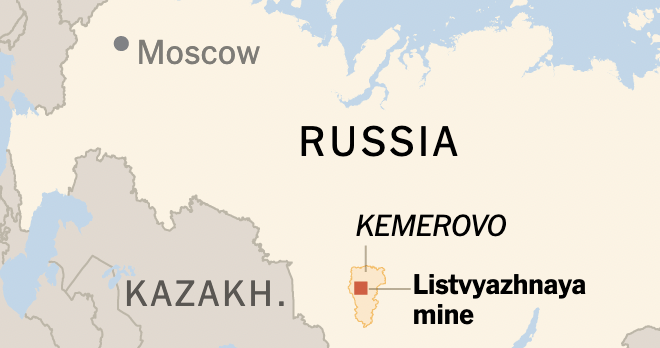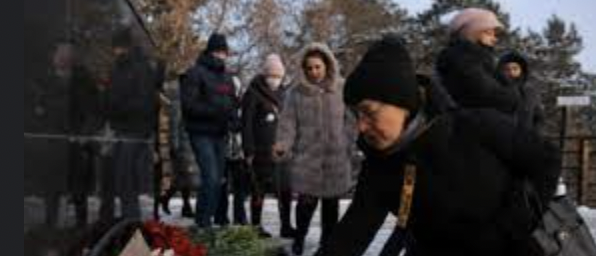 Disaster in a Siberian coal mine  at Kemerovo region, sparked by a gas leak killed at least 52 people on Thursday. The director of the mine has been taken into police custody, along with five other administrators.
Only days before his death in a mine explosion in Russia's coal-rich Kuzbass region, Boris Piyalkin  (55) said that the safety standards in his workplace were inadequate. 46 miners and six rescue workers were killed by the gas explosion at the Listvyazhnaya mine in Belovo, about 2,200 miles east of Moscow and two hours south of Kemerovo. The accident occurred after a ventilation shaft began filling gas while 285 people were underground, according to officials.
The tragedy, the worst mining accident in Russia in more than a decade, was a reminder of the country's poor worker protections and its increased reliance on coal extraction. Russian accounts for more than 16 percent of the global coal trade, is the third largest global exporter of coal, behind Australia and Indonesia. This year Russia has increased production by 10 per cent.
Mikhail Y Fedyaev, the CEO of SDS-Coal, the operator of the Listvyazhnaya mine, said on Friday that the company would pay amounts ranging form 1 million to 2million rubles, approximately $13, 200 to $26, 500 to the family of each victim who died, and 5000 rubles to each person hospitalised because of injuries sustained in the accident on Thursday which followed a series of violations reported at the mine this year.
The miners alleged that, for the first 90n minutes following  the explosion , no ambulances or rescue workers arrived at the scene and only  other miners began helping those still below ground.