Emotional verocity of the pandemic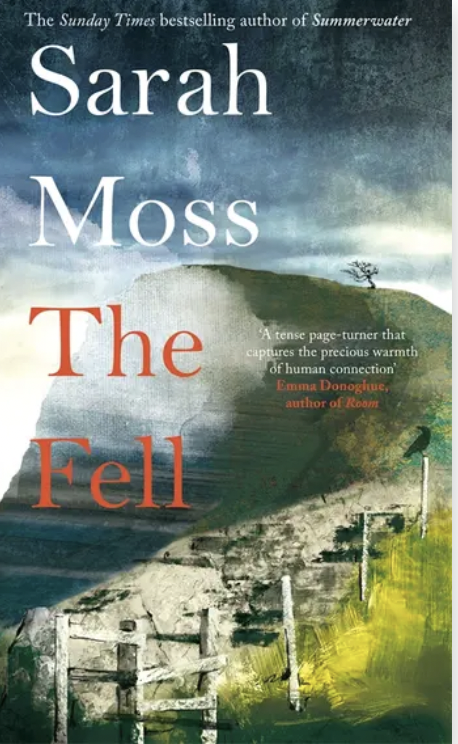 Sarah Moss's The Fell, gripping and funny, in which actor Emma Lowndes gives voice to four characters Kate, a woman quarantining in her Peak District house, wide open space tantalisingly close, her teenage son, Matt, their older neighbour, Alice, balancing loneliness with her need to shield herself, and the mountain rescuer dispatched when disaster strikes.
This is novel of voices, and Lowndes ably conjures her very different characters in all their frustrations, worries, faltering resolution to incipient catastrophe.
At dusk on a November evening in 2020, a woman slips out of her garden gate and turn up the hill. Kate is in the middle of two-week quarantine period but can't take it anymore- the closeness of the air in her small house, the confinement. And anyway, the moor will be deserted at this time. Nobody, need ever know.
But alas, Kate's intrusive neighbour Alice sees her leaving and Matt, Kate's son, soon realises she's missing. And Kate, who planned only a quick solitary walk – a breath of open air – falls and badly injures herself. What began as a furtive walk has turned into a mountain rescue operation.
Witty and wise, The Fell, asks probing questions about the place the world has become since March 2020, and the place it was before. The novel is about compassion and kindness and what we must do to survive, and it will shed some tears.
Amid confusion and anxiety of the past one and half years, the necessity has given birth to some impressive invention and in record time, Sarah Moss writing about the social and ethical complexities of lockdown – highlighting what happens to those home is not a place of safety, and what isolation have on the vulnerable.
The Fell by Sarah Moss, Picador, 4hr 7mins Audiobook,    Hardcover. £10.99, 160 pages